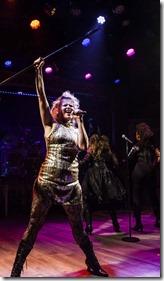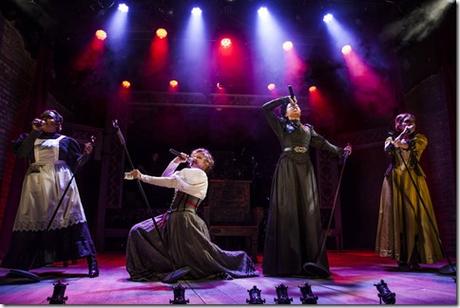 Review by Lauren Whalen
At opening night of Lizzie , producer Harmony Francewelcomed the audience to the inaugural production of Chicago's first feminist musical theatre company. "And it's 2017!" she added. Firebrand Theatre is indeed a welcome addition to the Chicago scene, and if Lizzie is any indication, explosive and provocative to boot. The Chicago premiere is an all-female rock musical about the the true story of Lizzie Borden, whose alleged axe murder of her father and stepmother in 1892 led to a media frenzy, a nursery rhyme and an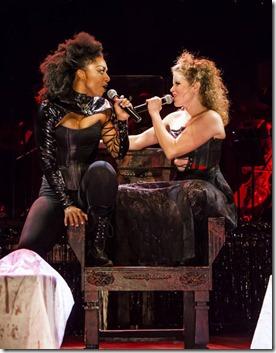 enduring legend. In Lizzie Borden's era, women's anger was suppressed at every turn - not much different from 2017, where women may have (supposed) equal rights, but endure daily harassment and predatory behavior, often from those who are supposed to protect us.
Lizzie
is both a history lesson and a story of our times, with a phenomenal score, a superb femme cast and band, and plenty of satisfying bloodshed.
On the outside, the Borden family is privileged: inside the walls of their home, not so much. Older sister Emma (Camille Robinson) openly resents her stepmother, while sadistic maid Bridget (Leah Davis) eggs her on. Meanwhile, Lizzie (Liz Chidester) takes solace in her beloved pigeons and the company of her best friend and neighbor Alice (Jacquelyne Jones), who harbors more-than-friendly feelings toward Lizzie but is afraid to act on them. After all, Lizzie has a lot to deal with: her father is a little too affectionate, the voices in her head won't cease, and her stepmother is trying to cut her and her sister out of the will. It's only a matter of time before Lizzie reaches her breaking point, and as luck would have it, she just happens to know where they keep the axe...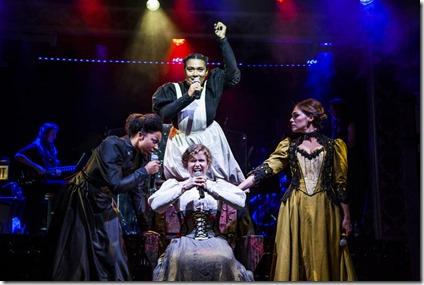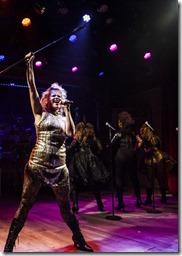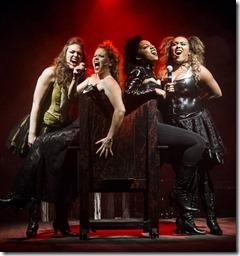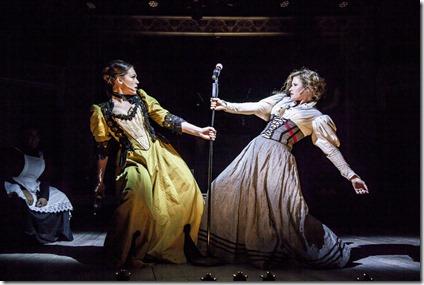 writers Steven Cheslik-deMeyer, Alan Stevens Hewitt and Tim Manertake the story of Lizzie and turn it on its head, reimagining the four main players as an all-female rock band. The songs are catchy, darkly humorous and full of rage, reminiscent of Joan Jett, Heart and Stevie Nicks in her Fleetwood Mac days. Backed with keyboard, bass, cello and drums, all four characters sing their hearts out, leaving everything on the eventually blood-soaked stage. With the simplest of set designs (including a brilliant chandelier made of birdcages) courtesy of Eleanor Kahn and Maya Michele Fein's exciting lighting, is part musical and part rock show, electrifying from beginning to end. Charlotte Yetman's costumes - period-appropriate outfits that take a sexy outlaw turn in the show's second half - add to the rock show feel, allowing for a cohesive, immersive experience. Director Victoria Bussert, music director Andra Velis Simonand movement director Jon Martinez keep the staging and vocals original, fresh and energetic.
All four women in the cast (their understudies will perform in four late-night shows next month) possess powerhouse vocals coupled with charisma for days. Jones is a perfectly fragile, vulnerable Alice, and Robinson an aggressive, calculating Emma. Davis takes every possible opportunity to showcase Bridget's vicious glee, with hilarious and chilling results. As Lizzie, Chidester is a true star, her vocals dynamic and her character arc flawless. Feminist theater is sorely needed in 2017, and Firebrand Theatre is the new company Chicago needs. Go see Lizzie , support all-female casts and companies, and make your voice heard with your wallet and word of mouth.
continues through December 17th at The Den Theatre, 1333 N. Milwaukee (map), with performances Thursdays-Saturdays 8pm, Sundays 3pm. Additional latin night performances featuring understudies Dec 1-2 and 8-9 at 11pm. Tickets are $45 (students: $20), and are available by phone (773-697-3830) or online through Vendini.com (check for availability of ). More information at FirebrandTheatre.org. (Running time: 1 hour 45 minutes, includes an intermission)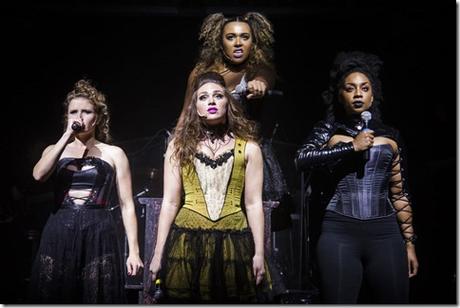 Late Night Cast/Understudies: Kyrie Anderson (Lizzie), Tatiana Bustamante (Bridget), Paige Daigle (Alice), Dakota Hughes (Emma)
Andra Velis Simon (keyboard, conductor), Stella Vie (bass), Chel Hernandez (bass sub), Nora Barton (cello, auxiliary percussion), Rachel Schuldt (cello sub, auxiliary percussion sub), Courtney McNally (drums)
behind the scenes
Victoria Bussert (director), Andra Velis Simon (music director), Alan Stevens Hewitt (orchestrations), Eleanor Kahn (scenic design), Charlotte Yetman (costume design), Maya Michelle Fein (lighting design), Victoria Deiorio (sound design), Jon Martinez (assistant director, movement director), Danielle Stack (production manager), Jean E. Compton (stage manager), Harmony France (producer), Janet Louer (movement advisor), Caswell James (technical director), Matthew Wolski (associate lighting design), Richie Vavrina (master electrician), Amanda Sager (sound associate designer), Karli Blalock (sound assistant), Cristy Troia (sound operator), Ethan Deppe (electronic music designer), Emma O'Dell (assistant stage manager, costume coordinator), Eric Martin (poster, and program design), Patrick Byrnes (casting assistant), Amanda Horvath (social media), Molly Brennan (open captioning coordinator), Virgil Fry, Violet Doyle (ASL interpreters), (photos)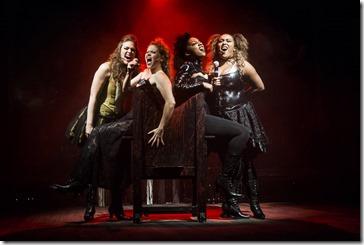 Tags: 17-1126, Alan Stevens Hewitt, Amanda Horvath, Amanda Sager, Andra Velis simon, Camille Robinson, Caswell James, Charlotte Yetman, Chel Hernandez, Chicago musical theater, Chicago Theater, Courtney McNally, Cristy Troia, Dakota Hughes, Danielle Stack, Eleanor Kahn, Emma O'Dell, Eric Martin, Ethan Deppe, Firebrand Theatre, Harmony France, Jacquelyne Jones, Janet Louer, Jean E. Compton, Jon Martinez, Karli Blalock, Kyrie Anderson, Lauren Whalen, Leah Davis, Liz Chidester, Lizzie Borden, Marisa KM, Matthew Wolski, Maya Michelle Fein, Molly Brennan, Nora Barton, Paige Daigle, Patrick Byrnes, post, Rachel Schuldt, Richie Vavrina, Stella Vie, Steven Cheslik-deMeyer, Tatiana Bustamante, The Den Theatre, Tim Maner, Victoria Bussert, Victoria DeIorio, Violet Doyle, Virgil Fry
Category: 2017 Reviews, Den Theatre, Firebrand Theatre, Lauren Whalen, Musical