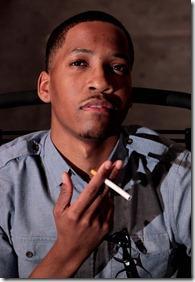 Leaves, Tree, Forest 
Written by Paul Notice  
Directed by Carla Stillwell
at Greenhouse Theater, 2257 N. Lincoln (map)
thru March 3  |  tickets: $15-$23   |  more info
  
Check for half-price tickets 
  
  
   Read entire review
  
---
Can't see the forest or the trees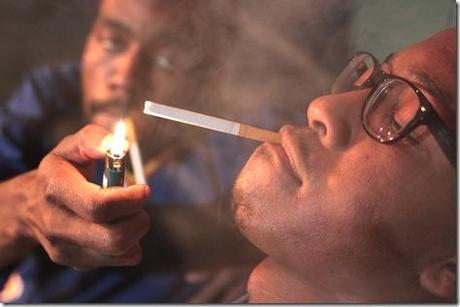 MPAACT presents
Leaves, Trees, Forest
Review by Clint May
"Hope looms large" is often said but rarely literal. In MPAACT's world premiere of Leaves, Trees, Forest, the famous Obama poster gets to do just that. Obama's soulful, thoughtful gaze is directed heavenward—all the better to avoid seeing what's going on just out of his vision. A range of entirely unsympathetic characters pay little mind to him anyway in a production that, like its central character, has a lofty idea but ditches the hope and goes right for audacity.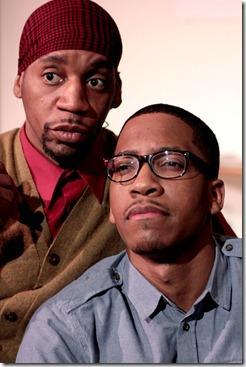 A 22-year old pot smoking poli-sci postgrad, Charles (
Trigney Morgan
) has the right combination of naivete and smarts born of that particular sweet-spot in life. Working as an intern for Representative Clayton (
Marc A. Rogers
) doesn't pay the bills or contribute much to the socialist-style pot fund he shares with roommate Allen (
Corey Hendrix
). During an average night of toking, Charles has a brilliant idea to plug the holes left in the nylon mesh of our social security net with what he terms "The God Bill." Surely delivering such a brilliant work of legislation to his boss will earn him a better position—not fame of course, he only cares about helping people. For about two minutes. As soon as the sleazy Clayton reads the first few lines (this bill is apparently worded with the elegance of Lincoln), he steals it and with it, Charles' sense of morality. When a chance for blackmail falls conveniently into his lap courtesy of Clayton's secretary (and Charles' girlfriend) Dana (
Shayla Jarvis
), he doesn't even hesitate to use it. There's some periphery stuff with his domineering father (
David Adams
) and a gay stereotype (
Terry Francois
), but it's hard to see how they fit into the larger story other than providing some expositional bludgeoning.
It might take an August Wilson type to really write what could honestly be billed as "Post-Obama" piece of theater as Leaves, Trees, Grass does (and even to discover what that means). This is more akin to Aaron Sorkin (detached from reality and overly preachy). Leaves, Trees, Forest exhibits only the most superficial comprehension of people, and as a tale of the corruptive power of politics, it's not entirely clear why Obama factors into this at all. Is the point that the more things "change," the more they stay the same? Blackmail and shady going ons corrupting the hopeful are nothing new to productions about politics. Playwright Paul Notice is a young writer and has some talent, but he has a while to go to discover how to let themes and ideas be presented with subtlety. Carla Stillwell's direction doesn't help, with blocking that has every character constantly facing the audience for some blunt-force proselytizing. But without a truly moral center in Charles, or a more in-depth analysis of his character, we can't sympathize with his plight or feel aghast at his betrayal.
Despite narrative pitfalls, the cast is by and large able to show their talents. Morgan makes his professional debut with aplomb, and I wish him a bright future in Chicago theater. Adams, whom I much enjoyed in August Wilson's Radio Golf at The Raven, continues to be a great stage presence, even when reduced to one-dimensionality.
Maybe I'm wrong, and the first playwright to narratively portray just what this Post-Obama era means won't be someone established with a long view of history, but instead a Millennial like Mr. Notice. I have a suspicion that, either way, it will come from someone who wasn't even trying. Like the office of the President, the impact takes a long time to be clear, so Leaves, Tree, Grass may be jumping the gun, trying to deliver something fresh but only giving more of the same. Some would say that this will be the legacy of Obama himself (which would make Leaves, Trees, Forest a kind of meta-commentary). However, what Obama means is bigger than the Presidency, and someday someone will create a work of art that gives a genuine perspective on just what he has meant to America.
We can hope.
Rating: ★★
Leaves, Trees, Forest continues through March 3rd at Greenhouse Theater, 2257 N. Lincoln (map), with performances Thursdays-Saturdays at 8pm, Sundays 3pm.  Tickets are $15-$23, and are available by phone (773-404-7336) or online through GreenhouseTheater.com (check for half-price tickets at Goldstar.com). More information at MPAACT.org.  (Running time: 80 minutes, no intermission)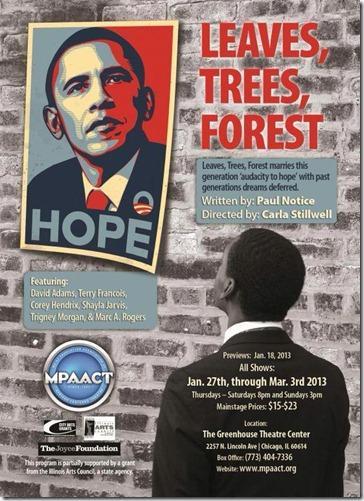 Photos by Shepsu Aahku
---
artists
cast
David Adams (Roger/Jack), Terry Francois (Nathan/Patrick), Corey Hendrix (Allen), Shayla A. Jarvis (Dana/Katherine/Clare), Trigney Morgan (Charles), Marc A. Rogers (Rep. Clayton)
behind the scenes
Carla Stillwell (Director), Lenora Inez Brown (Dramaturgy), Daryl Charisse (Production Stage Manager), Danjuma Gaskin (Set Design), Casey Diers (Lighting Design), Evelyn Danner (Costume Design), Desta Sound (Sound Design), Sidney Miller (Assistant Director), Shepsu Aakhu (Technical Director, photos), Randy Giles (Sound Operator)
13-0151