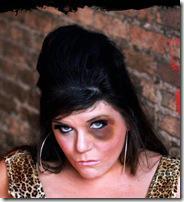 Jersey Shore: The Musical 
Directed by Erin Lane  
at Studio BE, 3110 N. Sheffield (map) 
thru Sept 10 | tickets: $15-$20  | more info
Check for half-price tickets
  Read entire review
---
Fun show makes satire look easy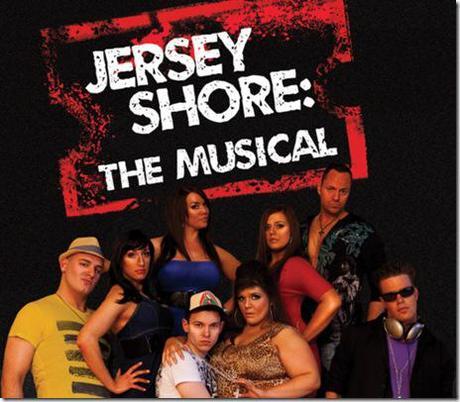 4 Days Late Productions presents
Jersey Shore: The Musical
Review by K.D. Hopkins
What is it about New Jersey?  I have watched the reality show "Jersey Shore" and I admit to being unable to turn away. Is it some atavistic need to watch my fellow humans self-destruct on my part? Or is it just so unbelievable that such a group of self-centered and common people would make it into the national media. In fact, the cast has gone international by filming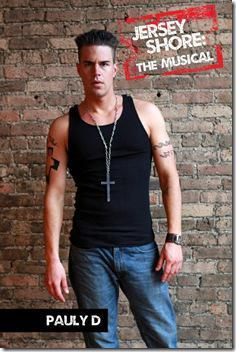 the next season in Italy. The talented folks at 
Studio BE
 have created a spot-on and at times quite funny satire. 
Jersey Shore: The Musical
 is an entertaining and worthwhile endeavor from the sketch comedy group 
4 Days Late
.
I came in thinking that some of the punch lines would be lost if one did not watch the show. How wrong was I?! The writing is intelligent and has subtext for those who didn't eat their mac n' cheese while watching Jerry Springer. In this production, MTV is exposed as the corporate money making machine that it has always been. I have often wondered what happened to music videos and Downtown Julie Brown? MTV has switched from being the tastemaker and example of cool. In Jersey Shore: The Musical – MTV is evil incarnate promising fame to a group of blank idiots and not needing to tell them of the consequences. There is no need for warnings of disgrace and embarrassment because that seems to be the goal!
The actors in this production do a journeyman's job of making satire look easy. There is no overkill or maudlin moments. That is quite the task considering that the cast members of the reality show are so ridiculous.
When I watched the television show I was appalled at the willingness of the women to be subjugated and sexually exploited. It's all here in the Musical. The Smoosh Room (where badly lit sex takes place), the hot tub which reminds me of Vaseline soup, and the living room which consists of a couch and a bar. The company does an excellent job of bringing it all to lurid and funny light.
The actors are wonderful interpreters of the reality cast and they all hit high notes of hilarity. Anna Schliegel as the indomitable 'Snooki' actually gives some humanity to the person she is portraying. That is saying a lot because Nicole Polizzi (the real Snooki) is one of the most irritating people to ever have a camera lens turned her way. Ms. Schliegel's portrayal shows some empathy and pathos as 'Snooki' publicly self-destructs and is rewarded with even more fame such as speaking at Rutgers. Yes! It really happened – when they had the choice of such scholars as Toni Morrison!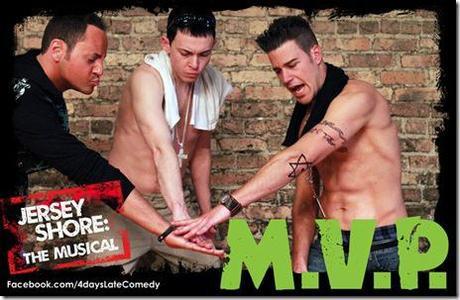 I got a kick out of Steven Truncale as 'The Situation'. What can be said of a guy who is famous for lifting his shirt and referring to himself as an object? Truncale plays Mike Sorrentino as a meathead with a sly gay undertone that I have always expected of 'The Situation'.
Erin Lane as 'JWOWW' is priceless. She plays the pissed off Jersey chick with a rough edge in a gorgeous body. Her solo song "I'm Gonna Kick Your Ass" is brilliant. Ms. Lane is also the head writer and director of this production. Kudos on a fine job.
Alex Myerchin is the loveable lug 'Pauly D' who thinks he is in love with Sammi, played by Erin Johnson, until the availability of 'grenade sex' lures him away.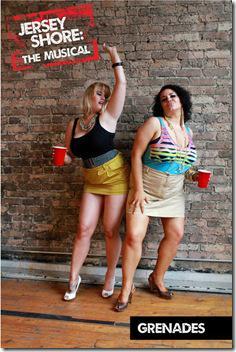 The love story of 'Pauly D' and 'Sammi' is given the proper note passing, secrets held, and screaming revelation soap opera treatment.
I love good drag, and the character of troublemaker 'Angelina' is gloriously played by Nathan Stoner. He looks great and delivers the ego with the tag line 'look at me' with serious attitude. I loved this character and the subplot of her being involved in MTV intrigue with the 'Producer' played by Kelly Spohrer. 'Angelina' tries to untie herself from the demonic deal with 'Producer' and the result is a sultry number from Ms. Spohrer called 'Tit for Tat'. You have to see Ms. Spohrer's outfit to get the full effect, which is funny and slightly perverse.
In all, Jersey Shore: The Musical puts the national mentality on display. New Jersey has either been the butt of jokes or considered the font of national entertainment treasures like Joe Pesci, Frankie Valli, or Danny DeVito. What does it say that the fame and glory now goes to manufactured reality stars who are chosen for their lack of talent and for being so ordinary? I could be seen as really tragic or the heights of hilarity. I am choosing hilarity and you can too. Go see Jersey Shore: The Musical. It's good to feel superior or maybe have empathy.
Rating: ★★★
4 Days Late's Jersey Shore: The Musical continues through September 10th at Studio BE, 3110 N. Sheffield (map), with performances Fridays and Saturdays at 7:30pm. Tickets are $15 in advance, $20 at the door, and can be purchased online at Studio-BE.org. More information at the production's Facebook page.  It is a BYOB situation-pun intended.