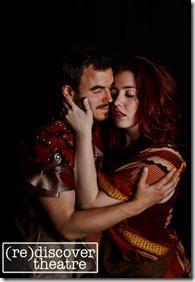 Jason and (Medea) 
Written by Jessica Shoemaker  
Directed by Janet Howe  
Second Stage Theatre, 3408 N. Sheffield (map)
thru July 7  |  tickets: FREE   |  more info
  
Check for half-price tickets 
  
  
   Read entire review
  
---
Despite mixed messages, re-imagined Greek myth still worth a look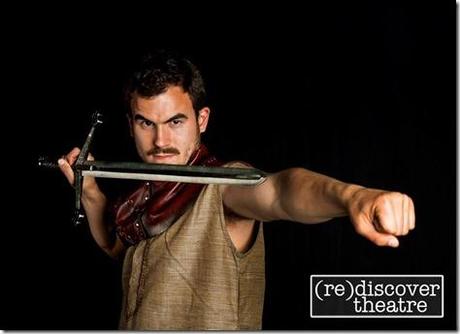 (re)discover theatre presents
Jason and (Medea)
Review by Patrick Dyer
Reimaginings of classic stories have been a favorite among writers throughout history, but a new trend among playwrights has emerged, breathing new life into classic Greek myths for contemporary audiences. This arguably started with Sarah Ruhl's Eurydice and Mary Zimmerman's Metamorphoses, and can either work wonders or fail miserably since the original stories are so emotionally potent and beloved. (re)discover theatre's retelling of the famous Medea myth, however, falls somewhere in the middle.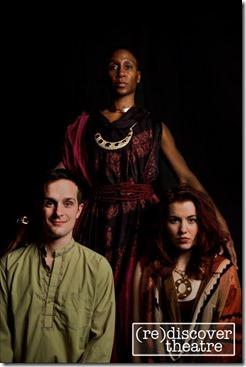 This interpretation of the myth focuses on an aspect often overlooked: the love story. Here, we see Medea (
Bridget Schreiber
) as a rebellious yet logical youth trying to understand love which is, as her mother Chalciope (
Shariba Rivers
) puts it, "the greatest of all myths." She observes Jason (
Alex Thompson
) as he completes the tasks needed to achieve the iconic Golden Fleece and slowly falls in love with him. But after her mother and brother, Heller (
Kyle Geissler
), stand in her way to have him, Medea murders Heller out of spite, fleeing with Jason on his ship to escape her kingdom. Along the way, she gives birth to a son, and the couple encounters various characters in their travels including a pompous Heracles, his wife Atalanta, the Princess of a faraway kingdom, and the brutish king Pelias. As Medea and Jason begin to drift apart as secrets are revealed, Medea fears her story will be forgotten and overshadowed in the years to come.
This production of Jason and (Medea) is crafted with care and detail as it incorporates not only a mix of contemporary dialogue, heightened stage movement, and a poetic flair, but also gives audiences a fresh approach to this oft-told tale. However, Jessica Shoemaker's script does not completely follow through with its execution. She touches upon interesting ideas and themes like guilt, irrational young love, responsibility, and fear, but the tone she creates for this world never matches the intensity or the poignancy of the original material. Jason and (Medea), while appropriately contemporary, feels too detached and much of that has to do in the characterization of Medea herself. Shoemaker has her characters including Medea sit around and talk as if they're high school or college students sitting on a lawn trying to sound existential. It works in most of Act I because it exposes the characters' vulnerabilities and their developing mindset, but once Medea and Jason flee onboard the ship they never move past that mindset. And, unfortunately, this is the most prominent in Medea. For example, when Medea gives birth to her first child, it's treated more like a typical teenage pregnancy as opposed to a young woman fleeing for her life and now having to worry about caring for her child. The situation is strong and powerful, but Medea's reaction to it is passive and detached. Once Act II rolls around, Medea's passive tone works against her as the audience has less and less sympathy for her.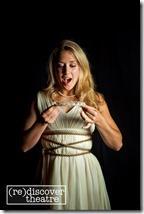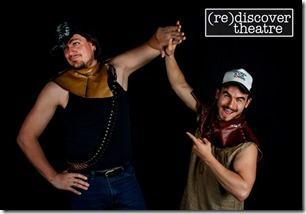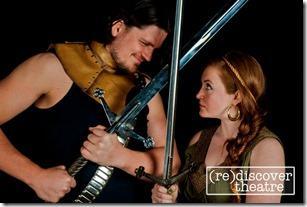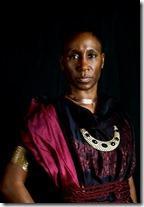 This problem may not only lie with Shoemaker's script but also with Janet Howe's direction. While she captures the modern atmosphere effectively for the most part, with clever use of synthesized techno-rock music, a limited but evocative set design, and inventive classical-style staging, Howe still doesn't quite dive into the themes Shoemaker touches upon. Sometimes, the emotional weight of the story comes through, but Medea's passive reactions to these moments only hinder the production. With a stronger connection to both the script and the original myth, Howe could find more meat in this reimagining.
With a weaker cast, Jason and (Medea) would feel even more detached, but Howe and her team found a group of talented and committed cast members who pull through the limitations of the script and direction. Schreiber's commanding stage presence and dedication gives life and energy to Medea, and she shines. Thompson captures Jason's naivety and innocence, making him the most sympathetic of the cast. Geissler's Heller creates an intriguing relationship with Medea and plays him like an intelligent brother, even though he doesn't have much to do in Act II aside from obligatory ghostly appearances. Rivers is the most intense of the cast and actually feels like she's the only one straight out of a classic Greek play. Lancaster has a lot of fun playing both Heracles and Pelias as pompous and overly confident men while still giving them each their own characteristics. Lecaj plays Atalanta as a sarcastic, witty observer and has some of the funnier lines of the evening. However, the funniest cast member is Amshoff, whose overly polite and almost ditzy Princess brings some much needed comic relief in Act II.
The production as a whole may feel like a mixed bag, but Jason and (Medea) is still worth looking at for what it's at least trying to get across. The themes and dilemmas are there, but Shoemaker and Howe need to go deeper for this play to become truly impactful. The strong cast and respect to the classical Greek style of theatrical staging are worth the entire evening as well as the clever use of props and lighting, but understanding the poignancy of the myth would give audiences more as they leave the theater.
Rating: ★★½
Jason and (Medea) continues through July 7th at Second Stage Theatre, 3408 N. Sheffield (map), with performances Thursdays-Sundays at 8pm (Sunday, July 7 at 2pm) .  Tickets are FREE, and can be reserved at BrownPaperTickets.com.  More information at rediscovertheatre.com.  (Running time: 1 hour 45 minutes, includes an intermission)
Photos by Farrah Underwood
---
artists
cast
Bridget Schreiber (Medea), Alex Thompson (Jason), Shariba Rivers (Chalciope, Creon), Kyle Geissler (Keller), Mark Lancaster (Heracles, Pelias), Erika Lecaj (Atalanta), Kelly Amshoff (The Princess)
behind the scenes
Janet Howe (director), Danielle Whaley (production manager), Jean E. Compton (stage manager), Ann Kreitman (asst. stage manager), Cassy Schillo (asst. director, props), Sotirios Livadits (set design), Sarah Jo White (costumes), Kelly Schmidt (hair/make-up), Matthew Wills (sound design), Aaron Pagel (fight director), Laura Wiley (lighting), Jon Matteson (creative fulfillment director), Farrah Underwood (photos)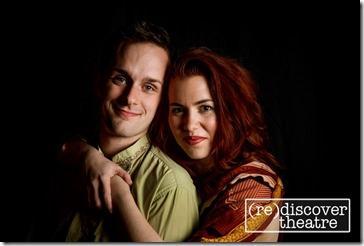 13-0630