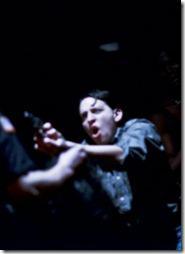 Hit the Wall 
Written by Ike Holter 
Directed by Eric Hoff
at Steppenwolf Garage, 1624 N. Halsted (map)
thru April 8  |  tickets: $20   |  more info
  
Check for half-price tickets 
  
  
   Read entire review
  
---
Brilliantly bringing a legend back to life and down to earth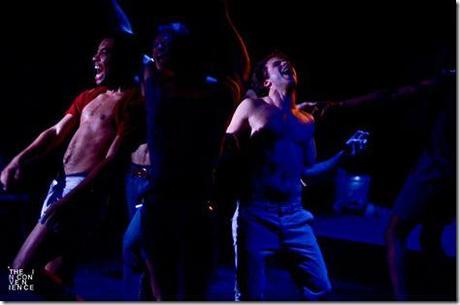 The Inconvenience i/a/w Steppenwolf Theatre presents
Hit the Wall
Review by Lawrence Bommer
For your viewing pleasure: A thrilling recreation of the 1969 riot outside the Stonewall Inn that symbolically launched the struggle for human rights for gays. Hit the Wall is Ike Holter's cinematic and galvanizing depiction of representative rebels and entrenched enemies who faced off on a scorching hot night off Sheridan Square in New York's Greenwich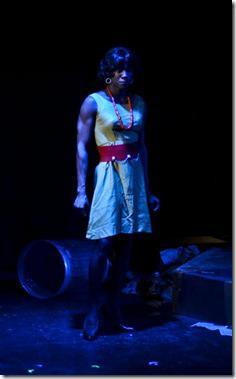 Village. As Yeats was to say about the Irish Rebellion, "A terrible beauty is born." Or, as these gay revolutionaries put it, despite their contrasting testimony, "I was there!"
Eric Hoff's pile-driving staging ups the ante as we gradually meet the reluctant freedom fighters, unexpected crusaders who defend a tawdry, mob-owned gay dance bar against the police who pushed them too far not to get major blowback. These include a feminist lesbian fighting against male bias, a drag queen dangerously distraught over the recent death of Judy Garland, a hippy drifter dodging the draft and stumbling into history, a butch dyke feuding with her supposedly respectable sister, and trash-talking Latino snap queens, flaming out against any phonies they encounter pursuing the "fate of the fake."
Slowly and inevitably these ordinary New Yorkers converge on the Stonewall Inn on June 28, 1969, the first night in a riot now marked by huge parades every final Sunday in Pride Month. 43 years later, the cries of "No watching!" (urging gays to act, not observe) and "We stay!" resonate.
Bringing a legend back to life and down to earth, The Inconvenience's passion play sets the record gay, so to speak: It reignites all the anger behind "Out of the closets and into the streets!" At the same time characters depicting homophobic residents and astonished cops fill in the ranks of the eternal opposition. (Nothing happens without the haters who make it possible.)
Buttressed by a kickass live rock band, the ten-member ensemble are so perfectly cast it would be rude to single out one cunning portrayal from the next rich recreation. As rampages go, this one reveals a flashpoint that continues to fester.
Rating: ★★★★
Hit the Wall continues through April 8th at Steppenwolf Garage, 1624 N. Halsted (map). Tickets are $20, and are available by phone (312-335-1650) or online at here. (check for half-price tickets at Goldstar.com). More information at steppenwolf.org.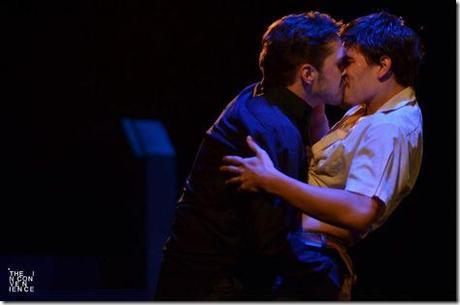 All photos by Ryan Borque 
---
artists
cast
Walter Owen Briggs*, Manny Buckley, Daniel Desmaris, Desmond Gray, Steve Lenz, Layne Manzer, Shannon Matesky, Rania Salem Manganaro, Arturo Soria, Mary Williamson*