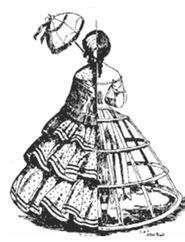 Hedda Gabler 
Written by Henrik Ibsen 
Directed by Pawel Grajnert
at City Lit Theater, 1020 W. Bryn Mawr (map)
thru Feb 11  |  tickets: $20  
  
  
   Read entire review
  
---
'Hedda Gabler' continues to translate in modern society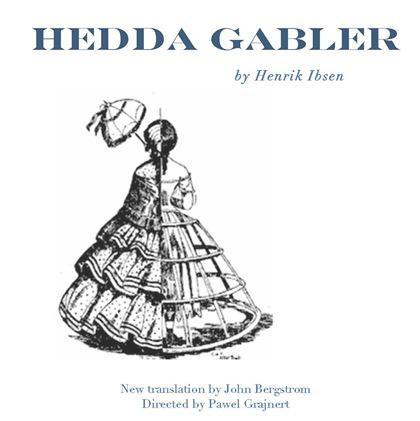 For This Theater presents
Hedda Gabler
Review by Melody Udell
It's no surprise that Hedda Gabler is such a prolifically performed play, produced with regularity on Broadway, tiny regional theaters and every stage in between. Henrik Ibsen's title character is a woman for the ages. No matter the decade, audiences are fascinated with her unrelenting selfishness and inexplicable deviousness. And in a city known for ruthless female characters, the production seems a perfect fit for Chicago audiences.
A story of the ultimate socialite, Hedda's intriguingly repellant personality has attracted a bevy of formidable actresses over the years, including Maggie Smith, Annette Bening and, most recently on Broadway, Mary Louise Parker. But its main attraction lies in the show's reflection of modern day themes, despite the play's age. Living beyond one's means, struggling for a job and taking loved ones for granted strike the same chords they did in 1890, when the play was first produced for German audiences. And for good reason, Hedda Gabler's controversial themes are still worth probing 122 years later.
Erin Haddock infuses Hedda with an unexplainable melancholy. Society is a bore to her, yet she still strives to advance her place within it. Surprising even herself by marrying a snooze-worthy scholar — Paul Jannise's naïve, bumbling Tesman — Hedda can't seem to behave admirably, although she herself doesn't even know why. For seemingly no reason, Hedda's antics range from mercilessly deriding an old woman's hat to burning the life's work of a former lover. And that's not even the worst of it.
The plot revolves around Hedda's compulsive meddling. She connives with Judge Brock (woodenly played by the show's director Pawel Grajnert) to participate in her bitter attempts to alter people's lives. Andrew Hildner's book-cluttered, shabby set becomes crowded by the actors, who seem to move without much driving purpose. But clunky blocking aside, the show maintains a blessedly brisk pace, entangling the audience in Hedda's obscure schemes. Even the show's final line — "People just don't do that" — delivers more intrigue than it does a satisfactory resolution.
It's a boon to contemporary society that classic plays are being produced reliably by passionate yet small local theater groups. And the production company, For This Theater, is no exception. Such a grand, emotionally draining play is both a challenge and a pleasure, and it's no wonder that Hedda Gabler is such a stalwart in American theater. And even when the production values aren't as high quality as companies with a more expansive staff (and budget, no doubt), audiences will still come away pondering the elusive, brilliant work that defines Ibsen's Hedda Gabler.
Rating: ★★½
Hedda Gabler continues through February 11th at City Lit Theater, 1020 W. Bryn Mawr (map), with performances Fridays and Saturdays at 7:30pm, and Sundays at 3pm.  Tickets are $20, and can be reserved by phone (855-698-773) or purchased at the door. (Running time: 2 hours 20 minutes, which includes one intermission)
---