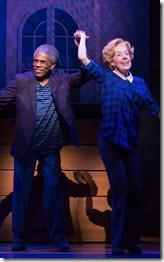 Gotta Dance
Book by Chad Beguelin, Bob Martin
Music by Matthew Sklar, Marvin Hamlisch
Bank of America Theatre, 18 W. Monroe (map)
thru Jan 17  |  tix: $38-$105  |  more info
  
Check for half-price tickets  
  
---
Gotta see!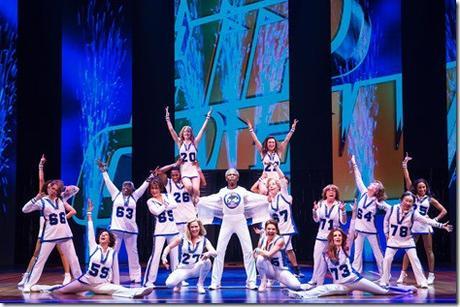 Broadway in Chicago presents
Gotta Dance
Review by Lauren Whalen 
These days, Broadway is experiencing a most refreshing trend: stories of outsiders. On Your Feet, which enjoyed a successful world premiere run last summer in Chicago, chronicles an American success story with a cast entirely comprised of people of color, while the smash hit Hamilton does something similar (though Alexander Hamilton's immigrant success story ends in tragedy). Gotta Dance, the new musical from Jerry Mitchell, is another true underdog narrative: in the case of this production, it's about older people. Cheerful but with surprising depth, Gotta Dance will open on Broadway in the fall of 2016, and though there are a few pitfalls, the production is a wonderful post-holiday treat.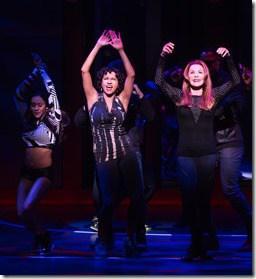 Gotta Dance opens with an homage to A Chorus Line, but instead of young dancers auditioning for a Broadway show, the hopefuls are retirees. The New Jersey Cougars basketball team is having a horrible season, and to boost morale and publicity, the powers-that-be have decided to form an elderly hip-hop dance squad. Their leader is Tara (Haven Burton), who at 27 years old has "aged out" of the Cougarette squad and is counting on a solid performance to stay employed. But Tara has her work cut out for her: sole male dancer Ron (André De Shields) prefers swing to hip-hop. Former beauty queen Joanne (Stefanie Powers) is hell-bent on avenging her recent divorce. Bea (Lillias White) only wants to reconnect with her Cougarette granddaughter, and kindergarten teacher Dorothy (Georgia Engel) may be hiding a fiercer persona under her "I Heart Math" sweatshirts. As the big halftime show grows nearer and the squad's skills are still weak, Tara feels the pressure from her boss Alison (Tracy Jai Edwards) – will she lead her charges to glory? Or will the performance be a complete embarrassment to all?
It's likely Gotta Dance will undergo some revisions in the several months before its Broadway opening. At this point, the musical runs about half an hour too long. Several characters have expository songs, and some (De Shields' wistful and winning "The Prince of Swing") work better than others ("The Waters Rise," an unnecessarily symbolic monolog about a supporting character's husband's dementia). Additionally, the Act I finale "Swagger" is catchy and fun, but begins with the very Caucasian Tara explaining hip-hop to characters of color. However, Gotta Dance's mistakes are easily fixed. Overall, the Chicago run is a strong beginning in terms of source material, choreography, cast and production value, thanks to the seasoned chops of Broadway vet Jerry Mitchell (Kinky Boots, On Your Feet!). Nearly everything is top-notch, from Matthew Sklar and Nell Benjamin's clever music and lyrics to Gregg Barnes' vibrant costumes to Jason Lee Courson's projection design that accurately reflects the energy of a packed sports arena.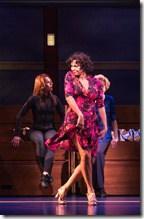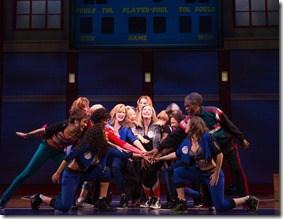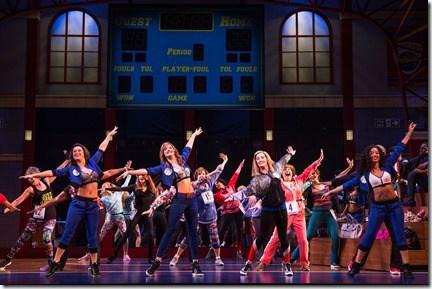 Gotta Dance's principal cast represents the finest and most hardworking in theater, TV and film. According to the program, De Shields began his professional career in the late 1960's at the Bank of America Theatre (then known as the Shubert) and has worked extensively ever since. Best known as a lead in the television series "Hart to Hart," Powers was one of Hollywood's last contract players. Engel boasts five Emmy nominations and White has performed on Broadway and worldwide. All four give nuanced, heartfelt performances that will long live in the audience's memories. And Burton is an able foil, holding her own with each and every one, her impressive dance and vocal skills on display.
Mitchell and company's energy is infectious: Gotta Dance radiates positivity and sweetness from beginning to end. The inspiring story of a group of determined seniors is perfect fodder for a musical comedy, but the production doesn't resort to caricature. Bad eyes, dated pop culture references and all, the elders of Gotta Dance demand respect and admiration. And they earn it, and then some.
Rating: ★★★½
Gotta Dance continues through January 17th at Bank of America Theatre, 18 W. Monroe (map). .  Tickets are $38-$105, and are available by phone (800-775-2000) or online through Ticketmaster.com (check for half-price tickets at Goldstar.com). More information at BroadwayInChicago.com.  (Running time: 2 hours 20 minutes, includes an intermission)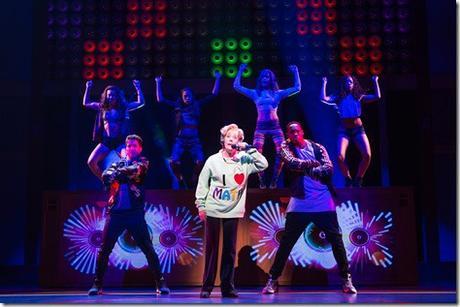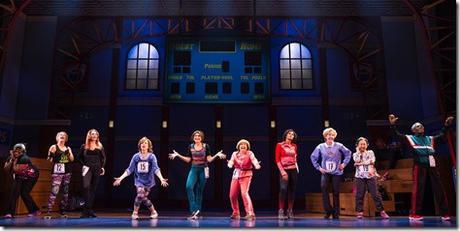 Photos by Matthew Murphy
---
artists
cast
Alexander Aguilar (Fernando), Adinah Alexander (Brenda), Sydni Beaudoin (Judith), Haven Burton (Tara), Holly Ann Butler (ensemble), Lori Tan Chinn (Mae), André De Shields (Ron), Madeleine Doherty (Estelle), Tracy Jai Edwards (Alison Prager), Georgia Engel (Dorothy, Dottie), Joanna A. Jones (Kendra), Colby Lewis (Anthony), Lenora Nemetz (Fran), Stefanie Powers (Joanne), Jonalyn Saxer (Jenny), Nancy Ticotin (Camilla), Kay Walbye (Muriel), Lillias White (Bea). Elise Santora, Virginia Ann Woodruff, Murphy Cross, Lenora Nemetz, Kay Walbye, Adinah Alexander, Holly Ann Butler, Lance Roberts, Sydni Beaudoin, Ari Groover, Jonalyn Saxer (understudies), Murphy Cross, Lance Roberts, Elise Santora, Virginia Ann Woodruff (standbys, cut dancers), Paula Caselton, Ari Groover, Austin Scott (swings), Paula Caselton (dance captain)
behind the scenes
Jerry Mitchell (director, choreographer), Nick Kenkel (co-choreographer), David Rockwell (scenic design), Gregg Barnes (costume design), Kenneth Posner (lighting design), Peter Hylenski (sound design), Josh Marquette (hair design), Jason Lee Courson (projection design), Larry Hochman (orchestrations), Charlie Alterman (musical director), Telsey + Company, Craig Burns (casting), Dori Berinstein, Bill Damaschke (producers)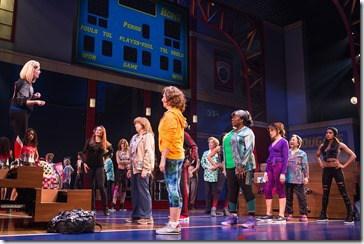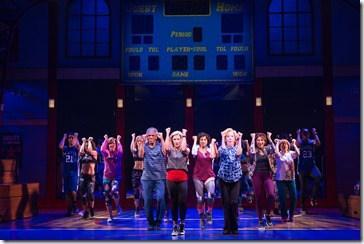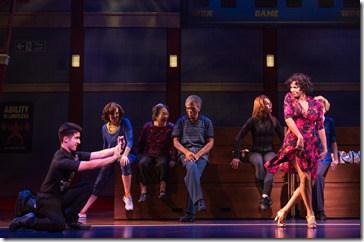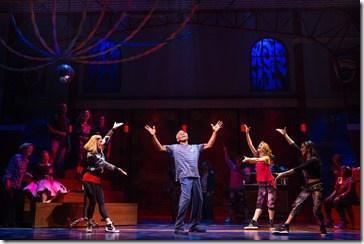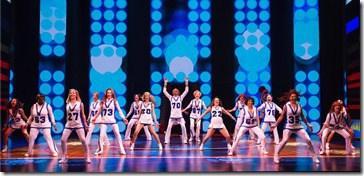 15-1235