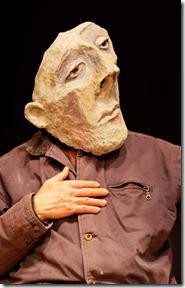 Fool's Tango Two 
Written and Directed by Michael Montenegro  
Noyes Cultural Arts Center, 927 Noyes (map)
thru May 11  |  tickets: $20   |  more info
  
Check for half-price tickets 
  
  
   Read entire review
  
---
Intriguing and endearing, but tends to wander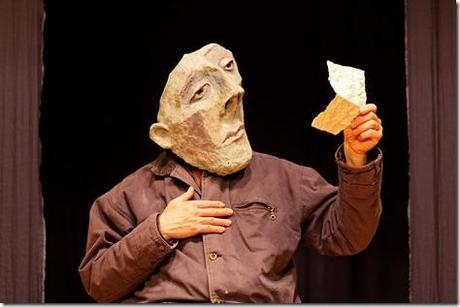 Theatre Zarko presents
Fools Tango Two
Review by Anuja Vaidya
Fools Tango Two is a one-man show showcasing the talent of puppeteer, Michael Montenegro. Through the use of live music, puppets and masks, Montenegro brings to life quirky characters and stories in this vignette piece. While it is an intriguing concept with endearing and heartfelt moments, the show tends to wander.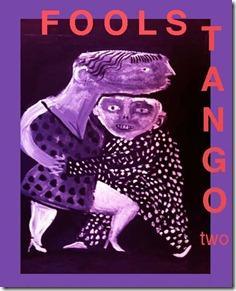 The show opens with a monolog by an aspiring young actor. All we see of Montenegro in the piece is his face. The rest is the tiny body of a puppet that Montenegro expertly manipulates. Other pieces include puppet shows and a mask piece.
Through the show, Montenegro's ability to express body language exquisitely through his puppets is awe-inspiring. The first and the last pieces (both of which used the aforementioned device of Montenegro's head and a puppet's body) are particularly striking because he coordinates his facial expression perfectly with the body language of the puppet body. It isn't jarring at all. Instead it adds to piece's charm and humor. The skilled expression of body language can also be seen in the puppet shows, making each puppet a unique character.
The live music is extremely well done. Not only is the music lovely to listen to, it becomes a part of the performance – not drawing attention to itself, but merely enhancing the emotions played on stage. For those pieces in which are are no dialogue, the music is especially inspiring, contributing an extra layer of emotion and depth.
The only drawback of Tango is its lack of an overarching theme. There is no doubt that Montenegro is a talented performer and the pieces certainly hold a cadre of sweet, funny, dark and sad moments. But without that special something holding the disparate parts together, the only take-away from the show becomes Montenegro's talent. His experimentation with different theatrical and storytelling devices, while intriguing, seems to be the sole purpose of the show, giving the impression more of puppeteering workshop with examples of all the interesting devices that one can use in a performance, rather than a cohesive piece of theater.
As you have probably gathered from this review, Fools Tango Two isn't theater in the conventional sense. It isn't even a just a vignette show or just a puppet show. Rather, it serves as a window through which we can peer into the world where the limits of theatrical form and devices can be melded together to create something entirely new – a completely unique entertainment experience. While Tango needs some tweaking, it is certainly holds its own.
Rating: ★★½
Fools Tango Two continues through May 11th at Noyes Cultural Arts Center, 927 Noyes, Evanston (map), with performances Fridays and Saturdays at 7:30pm.  Tickets are $20, reservations by phone (847-350-9275) are recommended (check for half-price tickets at Goldstar.com). More information at TheatreZarko.org.  (Running time: 1 hour 10 minutes, no intermission)
---
artists
cast
Michael Montenegro (performer, puppeteer)
behind the scenes
Michael Montenegro (puppet and mask design, director, writer); Noah Silver-Mathews, Dexter Cancel (musicians); Scott Lee Heckman (lighting); Nancy Andria (marketing); Michael Tekler (photos)
13-0302