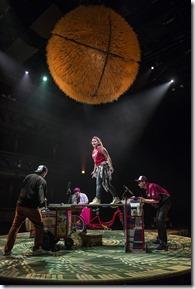 Feast
Written by the Albany Park ensemble 
Directed by David Feiner, Mikhail Fiksel,
   Halena Kays, Stephanie Paul, Maggie Popadiak,
   and Rosanna Rodriguez Sanchez
at Goodman Theatre, 170 N. Dearborn (map)
thru Aug 16  |  tickets: $10-$15   |  more info
  
Check for half-price tickets  
  
  
   Read review
  
---
'Feast' is a delicious treat!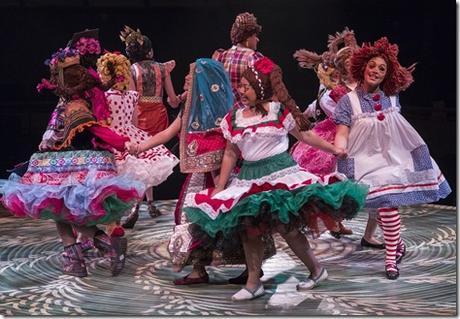 Albany Park Theater Project i/a/w Goodman Theatre presents
Feast
Review by Lauren Whalen
Feast is a delicious treat – it's no coincidence that I went out for ice cream immediately afterwards. For the past five years, Goodman Theatre has partnered with the Albany Park Theater Project, a Chicago youth ensemble that not only stages original productions, but also provides tutoring and mentoring services for its talented teenage participants. This partnership has yielded nearly 10,000 new audience members to Goodman, and opening night of Feast saw a diverse mix of old and young, seasoned theatergoers and first-time spectators, APTP alumni and excited teens snapping their fingers in the air when they related to a line of dialog or song lyric. Feast is sweet, harrowing, and complex, exploring humans and our relationship to food with a most contagious energy.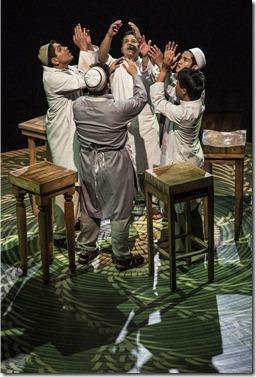 This production is actually
Feast
's second incarnation: the first version
premiered at Goodman in 2010
. Both productions were conceived and performed by the APTP youth ensemble, with guidance from directors, movement coaches, composers and other adult artists. This
Feast
explores urban farming and the role of farming in community, as well as the experiences of families who rely on food stamps, the traditions of a Lebanese butcher shop, and a women's collective whose relationship to a specific dish fosters innovation, independence and tradition.
APTP youth ensemble members journeyed to immigrant communities throughout Chicago, conducting about two dozen interviews and getting cooking lessons. The result is a tightly-paced 80 minutes of original dialogue, movement and song in clever vignettes. Some work better than others: the butcher shop and women's collective stories are particularly powerful, as is the story of two sisters on food stamps, which beautifully incorporates monologue, spoken-word poetry and dance. Somewhat less successful is an attempt to analyze the often-sexist perceptions of a woman who can cook: several girls are dressed like dolls, perhaps meant to invoke Disneyland's "It's a Small World" ride, but the affected high-pitch voices become rather unpleasant after the first ten seconds. Still, even Feast's weakest link is sophisticated without being overly precocious – which can be a rarity in youth theater – and the ensemble's phenomenal talent and intelligence are utilized to the fullest.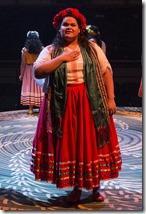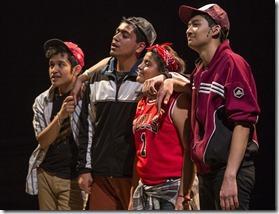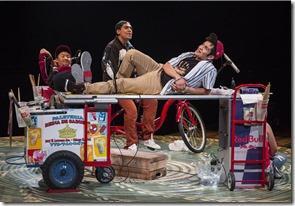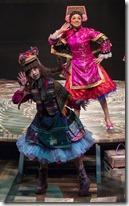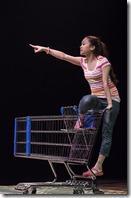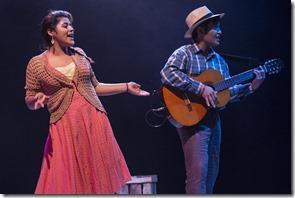 Scott C. Neale's set design and Lee Keenan's lighting represent Feast's strongest production values. A giant orb of wheat stalks presides over the multi-level stage, a glowing reminder of the show's theme, and the scenery feels at once intimate and grand. Izumi Inaba's costume design is colorful and fun, and smooth transitions are guided by stage manager Monica M. Brown's sure hand. While multiple directors can lead to a show feeling disjointed and inconsistent, Feast's six-member team creates a flawless, singular vision. The members of APTP– ranging in age from eighth grade to rising college freshmen – are gifted and passionate, and Feast is a vibrant showcase of their skills in acting, movement and music.
Humanity is nothing without sustenance, and Feast is a nourishing celebration of how food informs culture, community and identity. Everyone should see Feast, especially those who worry about the future of our country. Listening to snapping fingers, cheering and clapping hands, with everyone from Chef Rick Bayless to dressed-up teens, and witnessing the glorious work of 25 smart and capable youth, I know we are in very good hands.
Rating: ★★★½
Feast continues through August 16th at Goodman's Owen Theatre, 170 N. Dearborn (map), with performances Wednesdays 7pm, Thursdays 7:30pm, Fridays and Saturdays 8pm, Sundays 2pm.  Tickets are $10-$15, and are available by phone (312-443-3800) or online through GoodmanTheatre.org (check for half-price tickets at Goldstar.com). More information at APTPChicago.org.  (Running time: 80 minutes, no intermission)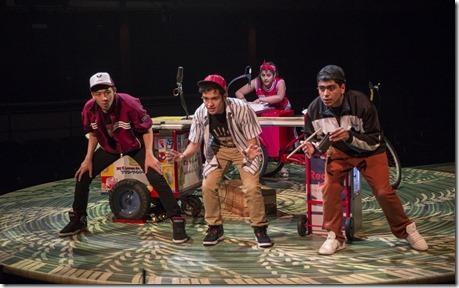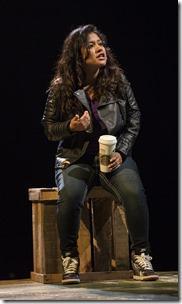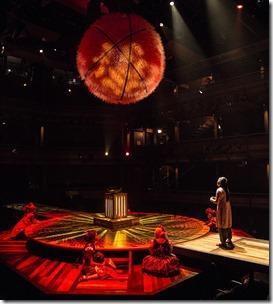 Photos by Liz Lauren
---
artists
cast
Lizbeth Acevedo, Maidenwena Alba, Carlos Desantiago, Gustavo Duran, Liliana Duran, Nichole Espineli, Ely Espino, Kito Espino, Johnny Hamzo, Ashlie Hawkings, Brandon Lorbes, Kiara Lyn Manriquez, Justin Martinez, Paloma Morales, Chelsee Nava, Alyanna Parajado, Paola Rico, Jesi Rojo, Samantha Romero, Mariana Rosas, Christina Saliba, Jeremy Sebastian, Dayana Soto, Hector Velazquez, Maria Velazquez
behind the scenes
David Feiner, Mikhail Fiksel, Halena Kays, Stephanie Paul, Maggie Popadiak, Rosanna Rodriguez Sanchez (co-directors), Scott C. Neale (set design), Izumi Inaba (costume design), Lee Keenan (lighting design), Rosanna Rodriguez Sanchez, Luis Rodriguez (spanish translation), Ellie Terrell (objects design), Diana Lawrence, Nicholas Davio (vocal coaches and arrangements), Stephanie Paul, Maggie Popadiak (movement direction), Monica M. Brown (production stage manager), Liz Lauren (photos)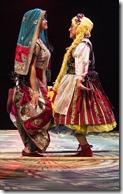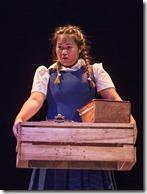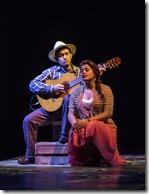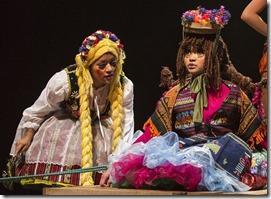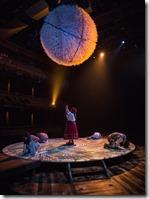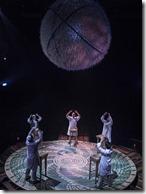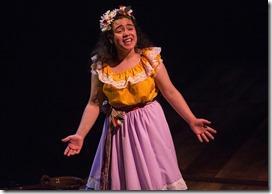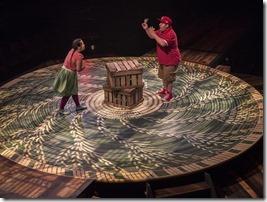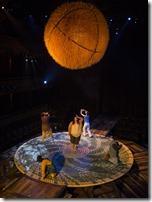 15-0736