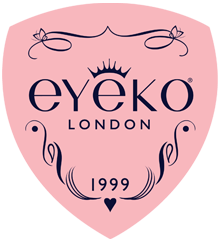 I recieved an Eyeko Fat Eye Stick in Chocolate in my January Carmine Beauty Box.   I'm also new to Eyeko London, a company that has recently undergone a drastic rebranding from 'cutsie' to 'high end'.  The Fat Eye Sticks are described as a cream eyeshadows for easy to apply color in an instant, apparently I'd be able to blend this  rich pigmented formula effortlessly and create a smudgy glossy finish.  Sounds good to me....I like economy of effort!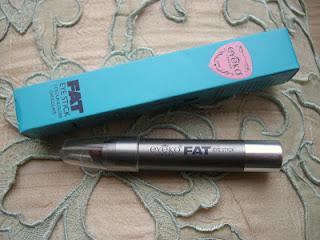 The product's main ingredients are:
Ceresine (a wax derived from the ozokerite via a purification process, uses include an alternative to beeswax)
Ozokerite (a mineral wax)
Cera Alba (Beeswax)
Microcrystaline Wax
Octyl Palmitate (an emollient)
It also contains Lanolin and Lanolin oil so this is one waxy product! (thus creamy and glossy)  It swatched effortlessly on my hand and was highly pigmented and blended easily.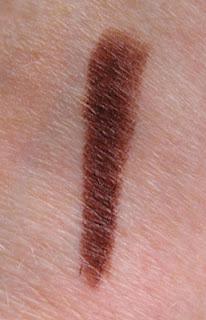 The product itself is ergonomically pleasing and is retractable the RRP is £10 and you get approx 4cm for your money. The wind up/wind down mechanism works really well with no product transfer to the top of the casing when doing so.  A little also goes a long way so this should as you for ages.
I created a really quick and easy daytime look using this today that I then supplement through to night time.  Post to follow.
So after a day of wearing this am I impressed?  Yes actually! I doubted, given its waxy content, the Eyeko Fat Stick would last even over the M.A.C Paint pot I used as a primer....but it did!  An extra application also made an amazing base for powder eye shadow for a simple evening smokey eye look.
It's glossy look very much reminds me of a look Lisa Eldridge created for Cheryl Cole's cover of Elle Magazine in 2011 - you can find the article here .
So once again thank you Carmine for introducing me to a product I'll definitely buy again! For a £10 monthly subscription I also got 4 other fantastic products to try!
If you missed out on the Carmine box for January 2012 you can buy the Eyeko Fat Eye Stick online - just click on the Eyeko box to on the right on my blog.  You'll get a free gift and, I can't lie, I'll get a little thank you too!
Here's a taster of the looks I created with this product today - Doesn't it make my blue eyes 'pop'?!!!  What do you think?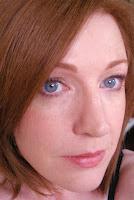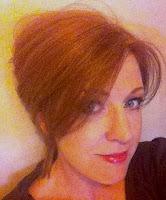 Laters Peeps!
Love Lainey
xxx