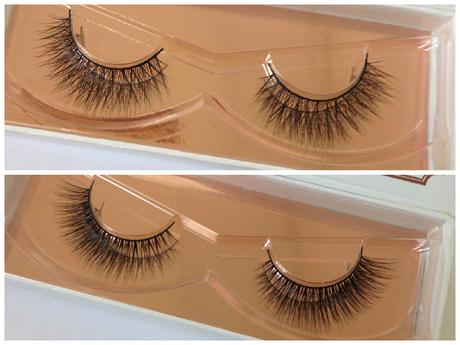 Top - Oh So Sweet.Bottom - Unforgettable.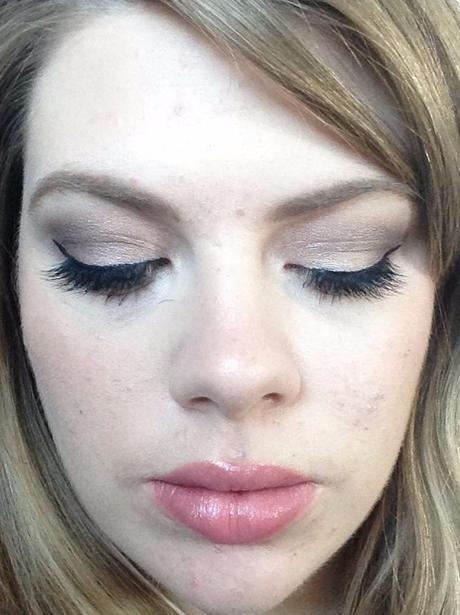 I am wearing Oh So Sweet. 
I have only just developed a love for false lashes in the last few months but it has become a full on addiction now, they really do add something to your look.
I was recently asked if I wanted to review some Mink Lashes* from ESQIDO and I of course jumped at the chance.
If you haven't heard of ESQIDO before they make high quality mink lashes that are soft and lightweight. They are easy to apply and unlike standard false lashes they can be used up to 25 times.
The lashes are made from naturally shed mink hair so are cruelty free, super soft and because the hair is so fine it makes the lashes look more natural.
I have been trying out two pairs from ESQIDO and both are gorgeous. Oh So Sweet* is for a more volumized look, the hairs criss-cross along the band to give a natural flutter effect.
Unforgettable* is a more natural look, the lashes go up in length and thickness across the band to give a winged out effect.
Both sets were easy to apply, I did find I needed to trim the ends to fit my eye but it didn't affect the overall result. Once applied I actually forgot I had them on, they feel so lightweight and comfortable. I was really impressed.
I can't say whether these last 25 times just yet but I have applied them a couple of times now and they still look like new.
ESQIDO Lashes are definitely not cheap at $36/£25 but you can wear them up to 25 times so that works out just £1 a pair, a lot better value than synthetic ones which are usually about £5 and you only can get 1 or 2 uses out of them.
The website is an American website but they have a UK distributor so you do not have to worry about custom charges and delayed delivery.
There is so many different styles of lashes on the site so something to suit everyone. You can check them out on the ESQIDO website here.


*PR Sample.