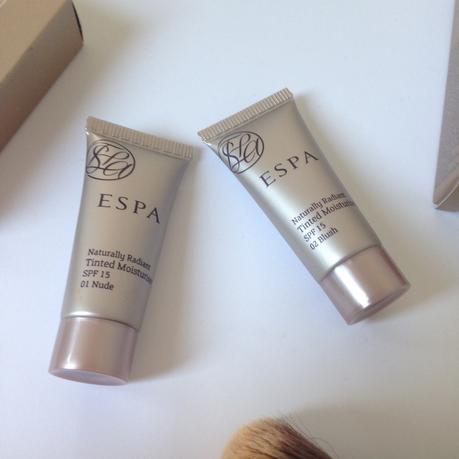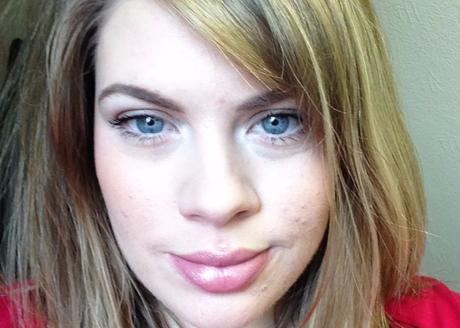 I certainly do love a more lighter base these days especially as my skin is leaning more towards the dehydrated side of things.
The ESPA Naturally Radiant Tinted Moisturiser* has been my go to base for over two weeks now, I haven't even considered using another one.
This Tinted Moisturiser is suitable for all skin types, though I would say if you have very oily skin then it might be a bit too moisturising for you. It is fragrance free and has an SPF 15 in it so perfect for the warmer months ahead. It contains matte mineral pigments infused with jojoba to help give a light weight natural finish.
This won't cover imperfections but I find it evens out my skin tone and dulls down any redness. I then just use a bit of concealer on blemishes.
As well as being a fantastic base the Naturally Radiant Tinted Moisturiser is pack with skincare benefits. It has Sunflower seed concentrate, Shea butter and Hyaluronic acid in it to help moisturise and strengthen the skin. Also UVA & UVB, Argan, Vitamin E and Chamomile Extract to protect your skin from sun damage.
There is 4 shades to choose from, I have 01 Nude which is perfect for my very pale skin. Also shade 02 Blush which is a little warm for my skin right now but will be great come the summer time.
I think you can probably tell that I am loving this ESPA Tinted Moisturiser. It has been just what my sensitive, dehydrated skin has needed. It leaves my skin looking fresh and glowing without making my skin oily. I can see me loving this base all through the warmer months to come.
ESPA Naturally Radiant Tinted Moisturiser* is £32 for 50ml and you pick it up here.
What is your go to tinted moisturiser?


*PR Sample.