I won!!!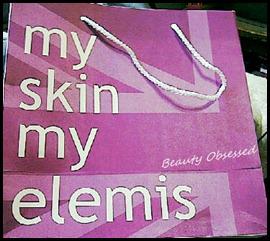 Thanks to one of my favorite beauty sites, Daily Glow.com  I am so lucky to be able to do a review on this new skin line that's specially designed for woman in their teens and twenties called Elemis FreshSkin.
This line was created by Noella Gabriel, Elemis' Director of Product & Treatment  Development, she was not only inspired by her three younger nieces to create this line but also driven by her young team of beauty therapists. 



"Being in your teens and twenties is all about having a busy packed life, and that's the way it should be. So it is important to have a trusted skin care regimen, which is more than just basic cleaning, it should nurture your skin, help prevent premature aging and brighten tired, dull and lifeless days…and of course those late nights! As the leading British skincare brand, we believe that skincare begins with Elemis FreshSkin. Each product is formulated with active raw ingredients such as elder flower, rosehip seed oil, apple, blackcurrant, goji berry, and geranium combined with skin kind bases specially chosen for their ability to help cleanse, exfoliate, prevent damage, moisturize, and boost skin's elasticity to keep it youthful for longer"




-Elemis FreshSkin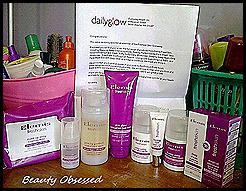 I was so excited when I found out just a few days ago that I was chosen as the winner of this great giveaway and even more excited yesterday when I received the package in the mail which included:
- Peachy Perfect Gentle Face Wash
-Skin Glow Exfoliating Skin Wash
-Dreamy Sleep night-time moisturizer
-Tired eyes soothing eye rescue
-Softly Softly daily moisturizer
-Loving Lips quenching lip balm
-Deep Clean & Magical Moisture face mask duo
-Makeup-Away cleansing wipes
I was only able to try out 3 products so far; the makeup-away cleansing wipes, the peachy perfect everyday facial wash and the dreamy sleep night time moisturizer.
So far I like all 3, the makeup wipes took off my eye makeup easily as well as my face make up, the smell of the face wash was yummy and it seems gentle enough to use day and night, the night time moisturizer also smelt good and when I woke up my face looked brighter and felt very smooth.
I wanted to post this now even though I haven't tried every product yet, but I will come back and fill you in on all the others once I've tried them.
Thank you Daily Glow!!!!