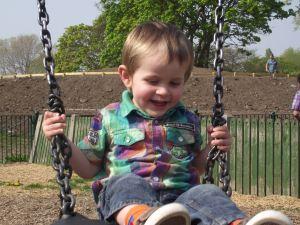 The one thing I miss now we don't live in Hull is being able to pop to East Park.  We only used to live just around the corner so could often be found there on a Sunday afternoon or I would take Little Mr A when we had our Mondays off together.
When you think of a park you think of a bit of green space and maybe a few swings, slides etc.  Well East Park has this but also so much more.  As well as the usual play park which is full of activities for all ages, there is also 130 acres of parkland to enjoy ranging from open space to more wooded areas where you can spot many a squirrel!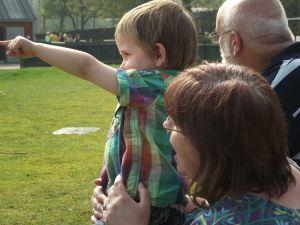 There is also a lake with splash boats and rowing boats in the summer, an animal education center and a great cafe.
The animal education center is a great place for children.  There are so many animals to see including snakes, tarantulas, millipedes, beetles, guinea pigs, goats, sheep, deer, alpacas, wallabies, chickens, parrots and peacocks.  There is also a walk through aviary which includes exotic birds, Koi carp and a waterfall.  Be warned though, once when I took Little Mr A there was a peacock stood in the middle of the path as we went in.  It had it's feathers up and would not let us pass.  It was quite scary as once you are in you cannot get out without walking all the way around and there was no-one else about.  Eventually I managed to sneak past hiding behind the pushchair, we must have looked ridiculous to anyone watching!  Another great thing about the animal education center is it is free.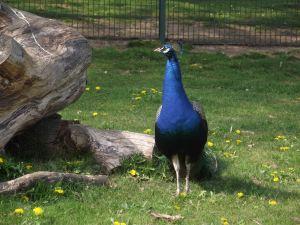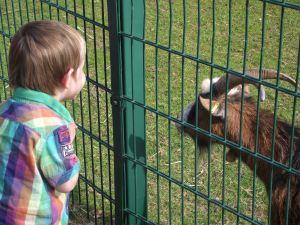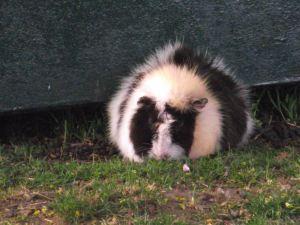 If you need to take a break there is a great cafe where you can get tea, cold drinks, cake, paninis, etc and when it's cold you can warm up with one of their lovely hot chocolates!  The cafe can get quite busy as they cater for a lot of groups but there is seating outside and you can take the food out with you.  They do have a few children's toys and books in one corner so when it is quiet in there it is a nice place to sit with your children and they can be kept occupied whilst you have a nice cuppa!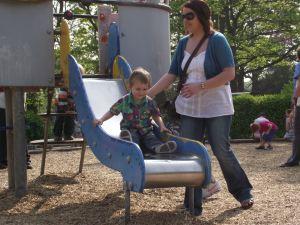 If you like to be a bit more active you can hire a bike to go around the park, I have also seen running clubs there to but have never found out more about this as I am hopeless at running!
Throughout the year there are often events taking place.  The main one we always try to visit is the fair in October.  When Hull fair finishes a lot of the rides and attractions take off to different parts of the country but some of them stay and set up in East Park for a weekend.  I'm not keen on taking Little Mr A to Hull fair when it is on as it is so big and busy I can't relax and worry all the time I am going to lose him (I know I need to losen up a bit!) so this is a great compromise.  He gets to go on the fairground rides but there is nowhere near as many people around!
So if you are looking for something to do with your children on a visit to Hull that doesn't cost much, I would highly recommend East Park!
For directions and more details please click here.