Rating
PLOT80%
ACTING88%
DIRECTING88%
CINEMATOGRAPHY83%
COSTUME75%
SCORE75%
TOTAL SCORE82%
What We Thought
Genre
: 
Drama, Romance
Director
: 
David Lean
Actors
: 
Celia Johnson, Trevor Howard
MPAA
: 
N/A
What We Liked :
Captivating Romance, Intriguing Narration 
What We Disliked:
Lack of compelling reasons for conclusion Bottom Line
Brief Encounter is a great look at one of David Lean's smaller pictures and well worth the time.
by MaxFULL ARTICLE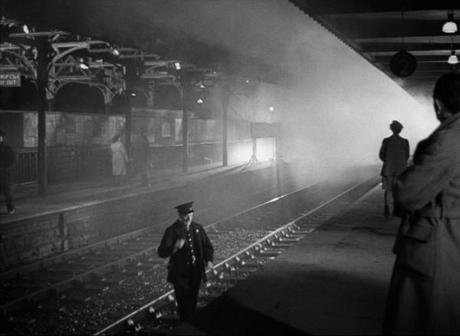 Brief Encounter, adapted from the Noel Coward play Still Life, chronicles a love affair that could only last so long. Famous British director David Lean (Great Expectations, Lawrence of Arabia) while not particularly known for romantic dramas, navigates through Brief Encounter with deft strokes that only could only come from a great director. What easily could have been forgotten as a typical romance movie, Brief Encounterstill holds up today thanks to terrific performances and excellent direction.
Laura Jesson (Celia Johnson) has just sat down after one the most stressful days of her life. She feels a wave of guilt and remorse over the events that have transpired over the course of the last month. Laura wishes she could tell her husband Fred (Cyril Raymond) exactly what had happened, how she has been untruthful to him. In her own way she recounts her brief romance in her mind as if she's confessing the ugly truth to her husband.
…this new affair has rekindled her passion.
A few short weeks earlier Laura was supposed to be making her train home from running her daily errands in the city. Something flies into her eye and shes in a panic to get it out. Luckily, she runs into a doctor named Alec (Trevor Howard) who claims her and removes the irritation. Laura is thankful for his help, but thinks nothing of it. The attachment begins when she continuously runs into him at the train station and they being to have midday dates together. What began as a pleasant friendship has developed into something much more and it could jeopardize both Alec's and Laura's marriages.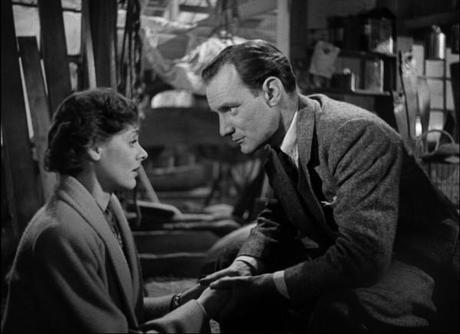 There's very little plot wise here that would create a new canvas for romantic dramas. Alec and Laura both fall for each other in a forbidden romance and that's what makes it all the more exhilarating. They understand what they are doing and their showing little remorse for their spouses. Of the two of them, Laura has more fears, thinking about how people will view her if the affair was ever discovered. Sure, she's worried about her husband and family, but that doesn't seem as big a deterrent. Life for a housewife isn't very exciting and this new affair has rekindled her passion.
Brief Encounter wouldn't work as well if not for the chemistry of Celia Johnson and Trevor Howard. Both actors tie together so well, that its easy to imagine them getting lost in each other. Time is the enemy keeping them apart and they cherish their moments. For a movie contingent on the romance, thankfullyBrief Encounter is believable. The only downside is that the crux that is used to get out the relationship is a little weak. Due to censors during the 1940′s, there was no way they were going to be able to continue the affair without the movie being banned due to its racy content. Their romance was too strong to make-believe they would be able to go happily back to their marriages without something to separate them. The convenient escape plan is a bit of let down from the otherwise strong narrative.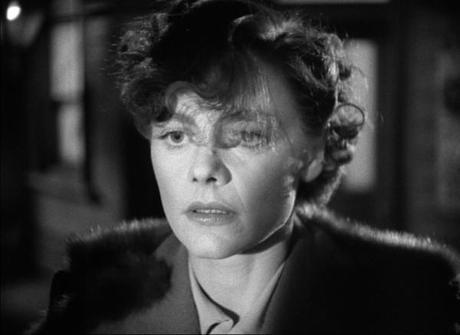 In Noel Coward's original play Still Life, he meant to showcase the contrasting of relationships. The easy and playful against the difficult and infinitely more rewarding. Laura and Alec comes to the forefront in Brief Encounter and are hopelessly longing for each other. On that last day together, was it worth the trouble and fear for those fleeting moments of passion? Those are the questions that may haunt Celia Johnson for the rest of her days. Brief Encounter is a great look at one of David Lean's smaller pictures and well worth the time.