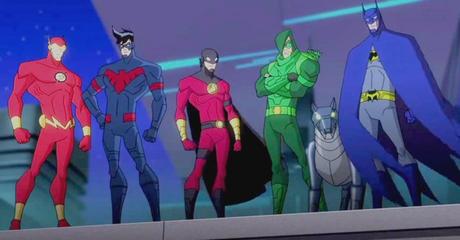 Penguin has put together a team of animal villains to pull off his evil plan to destroy Gotham city, and this time Batman needs to form a team of his own to defend his city.
Batman Unlimited: Animal Instincts is the latest in DC's line of direct-to-video animated series. Inspired by the Mattel's toy line, the new animated movie includes plenty of DC's most popular characters.
Spoilers Ahead!!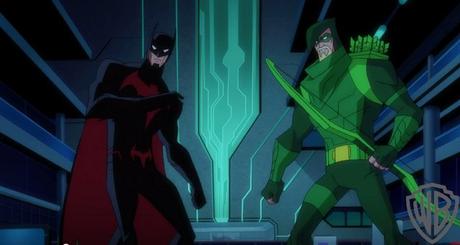 It's just another normal day in Gotham city. Batman is on his way to do his usual patrol around the city when he discovers an unusual activity. Suddenly, Batman finds himself outsmarted by a robotic animal while Nightwing and The Flash find themselves fighting against Killer Croc and Cheetah. At the same time, Green Arrow meets someone new, Silverback and Man-Bat. All these animal-themed villains appears to be working together to rob places around Gotham city, but why?
In the meantime, Bruce Wayne is invited to attend the unveiling of Oswald Cobblepot's (the Penguin) newest skyscraper in the middle of Gotham city. Wayne discovers something usual at this event and follows up to discover the Penguin's evil plan to destroy Gotham by beaming down a passing meteor.
The Good Stuff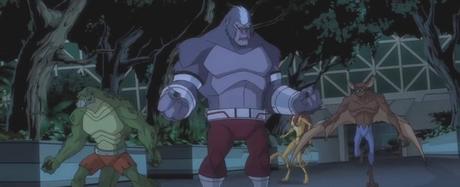 It's a usual superhero team-up that we rarely get to see, but it's the good kind. Batman, Nightwing, Red Robin, The Flash, Green Arrow, all working together. How often do we get to see that, right?
The film also includes some hilarious moments and these supers get their asses kicked by Killer Croc, Cheetah, Silverback and the Man-Bat several times too. That was fun to watch.
And for the technical stuff, the movie was a solid piece. The animation was as smooth as ever and had a good entertaining story with enough details to make it easily understandable, even for a 6-year-old.
The Bad Stuff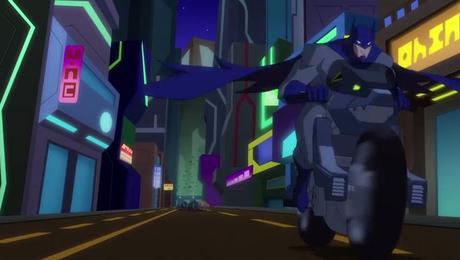 Nothing bad to say, really. I quite enjoyed the whole movie. The plot felt like a little too dumbed down though. And still miss the voice of Kevin Conroy.
Conclusion
Overall, Animal Instincts is a film that's enjoyable for superhero geeks of all ages, especially kids. It's action packed, funny and entertaining. DC has done it again.
Batman Unlimited: Animal Instincts is now available on Blu-ray, DVD and Digital HD.