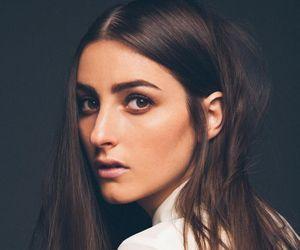 In the same week that R&B oddball Abel Tesfaye AKA The Weeknd released his debut, BANKS' London EP shows demonstrates the same sultry, seductive vocals and dark, shimmering production. But dig a bit deeper and BANKS is a lot more than just a female version of The Weeknd.
Whilst there are indeed similarities in production, BANKS has opted to use a slew of UK producers to create a sound more bassy and subtle.  Jamie Woon, Totally Enormous Extinct Dinosaurs and Lil Silva all lend a hand to production. All this gives the EP a much more expansive feel, with more elements of UK underground dance music compared to the claustrophobic inducing production of The Weeknd's incredible Trilogy. BANKS' vocals shimmer over the top of production, sounding far more relaxed than Abel's breathless delivery.
Stand out track 'Bedroom Wall' captures BANKS at her most introverted, perfectly balanced by TEED's signature synths and muted drums. "Do I have to write it on your bedroom wall?" she questions delicately.  The subject matter of BANKS' songs doesn't make you feel as dirty and paranoid as her counterparts do. Track one 'Waiting Game' even feels like BANKS' direct response to Abel Tesfaye's hyper-sexual laments with BANKS purring that "You make me feel sexy / But it's causing me shame".  BANKS seems to be more focused on genuine heartbreak unlike Abel's sleazy, drug-fueled seduction attempts.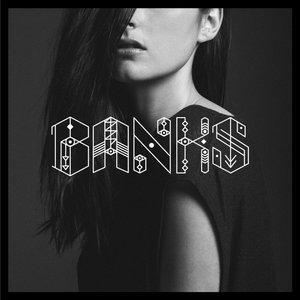 All these comparisons to The Weeknd are no bad thing. Trilogy shook up R&B and no R&B artist, even Justin Timberlake, can deny they took something away from it. But BANKS still sticks more on the left field of mainstream R&B whilst still managing not to be a carbon copy of The Weeknd. And to be honest, if anyone can get anywhere close to Trilogy they deserve a lot of praise. Unsurprisingly, BANKS is opening for Abel on his mega American tour this September.
This is an EP that proves that R&B is not out of ideas yet and there is no reason that the genre shouldn't continue pushing in this way.
We absolutely love BANKS and we want more of the same please. We give London 9 banks out of ten:









The London EP is out now on Harvest Records.