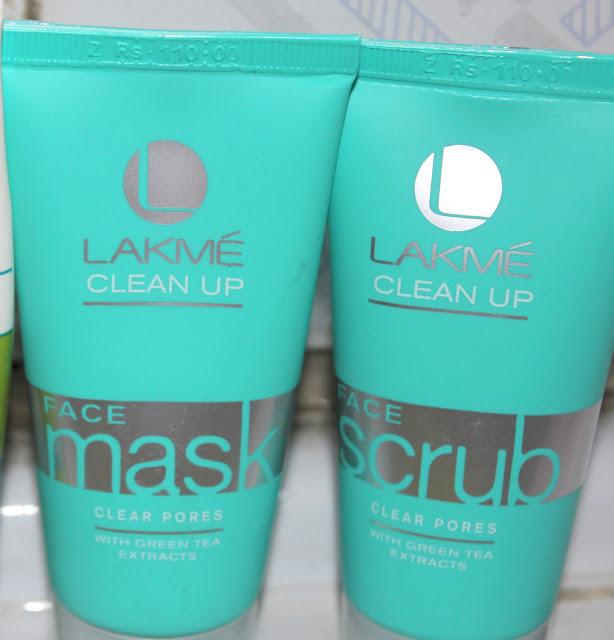 CLAIMS
Enriched with green tea extracts, the new Lakmé Clear Pores CLEAN UP range is a salon-like cleanup giving you clear, matte skin. A rich source of Salicylic acid and anti-oxidant; Green Tea is known to clear and soothe skin. 
Face Scrub
- Designed specially for skin prone to breakouts, Lakmé Clean-Up Clear Pores Scrub is dermatologist tested and is non-comedogenic and hypoallergenic. This scrub helps get rid of dead cells, unclog pores, remove blackheads and gives you clear matte skin.
PRICE
50gm and 100gm for Rs. 110 and Rs 225 respectively
Face Mask
- Get that clear, matte skin with Lakmé Clean-Up Clear Pores Glow Mask as the absorbing power of clay helps remove excess oil and tighten pores. This mask helps soothe your skin, prevents breakouts and fights blemishes.
PRICE
50gm and 100gm at Rs. 110 and Rs.225 respectively
Lakme Clean-Up "Clear Pores"
range was in my eyes since the time I posted the Press Release. I was really disliking the oiliness and stickiness on my face due to humidity. I am using a
Garnier Pure Active Neem
face wash for pimple prone skin but I knew that I wanted something more. This is why I only purchased face scrub and face mask, also because face wash was sold off. Looks like people are loving it.
Lakme Clean-Up "Clear Pores" Face Scrub
is
cream/gel based scrub with really small and fine beads
. My expectation from this range was that every item in this range would strip-off the moisturizer on my face but the scrub is really gentle and it didn't leave my skin with red patches. It didn't add an artificial layer on my face which makes you feel that your skin is squeaky clean. That very layer makes your skin  dry too. I must I am impressed because there are very less scrubs/exfoliators that do NOT leave your skin with red patches. It's just been over a week using the scrub. I have used it only twice and I am satisfied with it.
It is the most suitable for oily skin people because it has salicylic acid which does a great job in controlling sebum. I didn't find it drying hence people with dry skin can give it a shot if they like. It wasn't harsh for my sensitive skin.
You are supposed to use this scrub twice a week.  
Lakme Clean-Up "Clear Pores" Face Mask
is clay like mask with green tint to it. it smells fresh and scent doesn't linger for long. I find one thing really annoying with
creamy-clay-like masks
that they don't apply evenly and you are supposed to work it. I like my masks smooth and even when applied. 
I used this mask just once and I found that it stays true to its claim that
it tightens pores
and face looks even. I am not in love with it though, but I don't dislike it either. I think I will re-apply this mask again when I want an instant cool, tingly and soothing 10-15 minutes for my face.
Both products give this tingly, fresh and clean face.
If you ask me, I'd suggest if you want to pick just one product among three, I'd say go for scrub. It is really fine and exfoliating.
INGREDIENTS
Face Scrub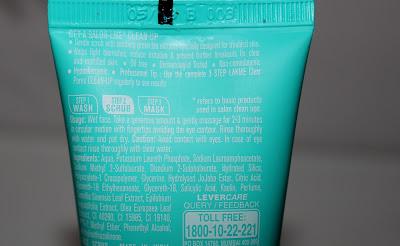 Face Mask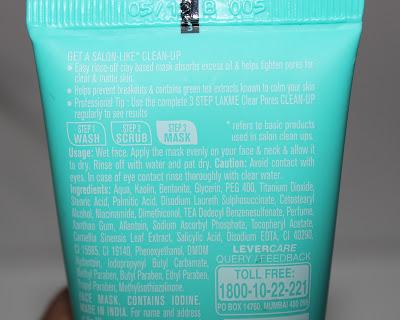 SUMMARY
- Face scrub has fine, small and gently beads.
- Exfoliates nicely and the intensity you need for an oily or sensitive skin.
- Face mask is a creamy-clay based mask that doesn't apply evenly.
- But I didn't find any issues while washing it.
- It gives a tight pore illusion in just one use. I hope it actually works on pores as it claims.
 BUY Lakme Clean-Up Clear Pores Range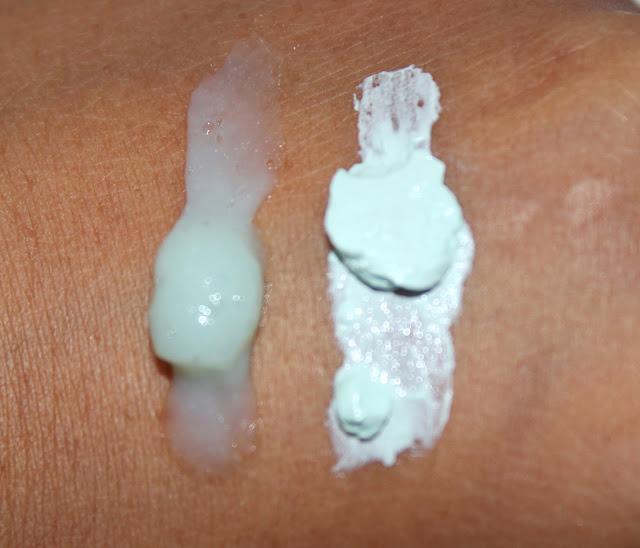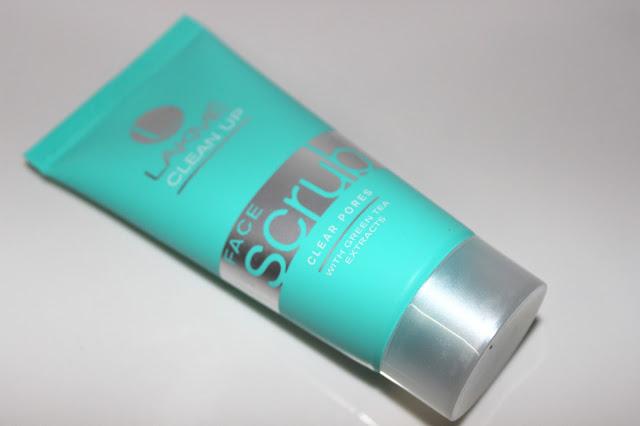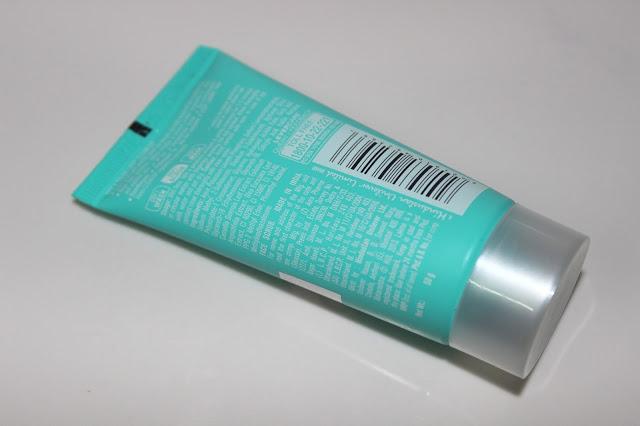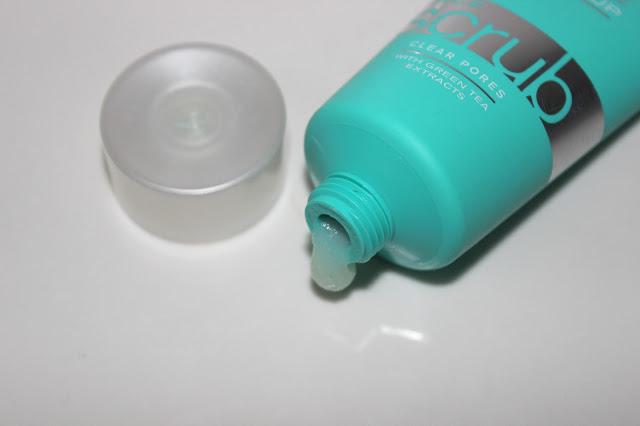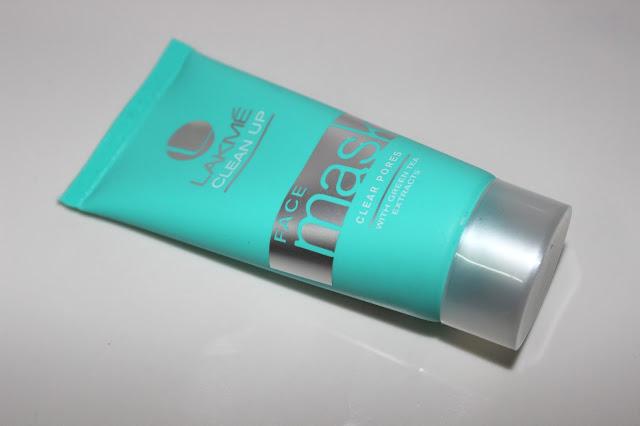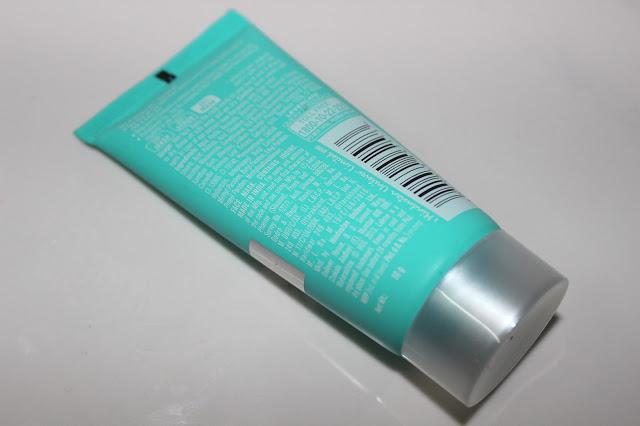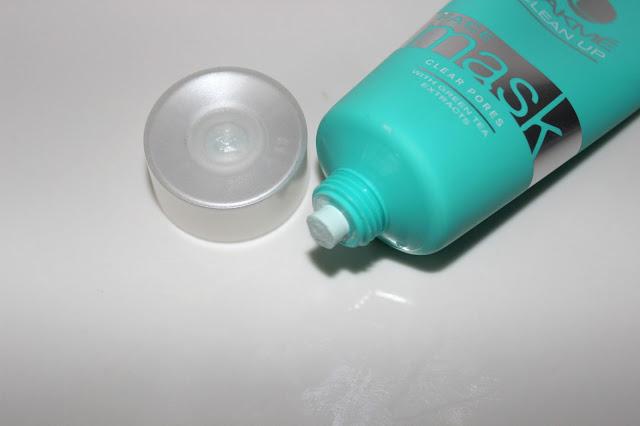 - What do you think about this Clean-Up range Lakme has recently come up with?
- Will this range be able to replace our HG face wash, scrub or mask?
- Read
press release of Lakme Clean-Up "Clear Pores" Range
.
- See more
new launches of 2013 by Lakme
.
- Read the
why I didn't like Lakme Clean-Up "Fresh Fairness" Range
and still on the fence.
Rate SSU post:
Helpful
Not Helpful
Inappropriate
pollcode.com free polls