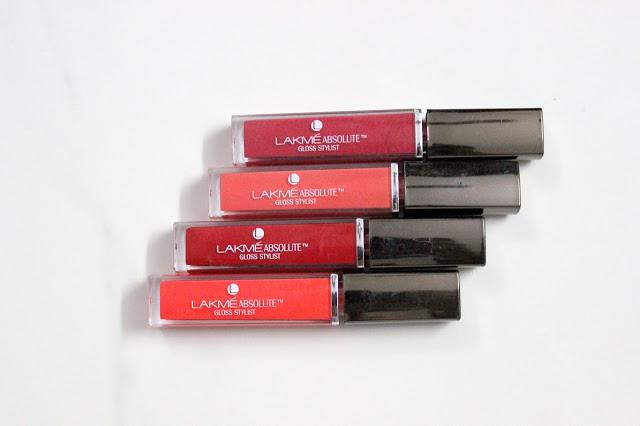 CLAIMS
The new range of high performance lip gloss by Lakmé delivers rich color and luscious texture for impeccable lacquered lips. The deeply pigmented, revolutionary gloss incorporates high shine polymers and light reflecting particles for an intense finish.
PRICE
Rs. 700 (5.9 ml)
Lakme Absolute Gloss Stylist glosses
come in 6 shades and I am happy that I got my hands on four of these shades. The formula is not sticky, pigmented and lightweight. While two shades settle in lip lines, two give opaque coverage in two swipes. Read ahead to know which ones -
Lakme Absolute Gloss Stylist "Coral Sunset"
is a warm coral shade with golden shimmer in it. It has semi-opaque consistency that sets in the lines of lips. Though it is not visible from far. I couldn't relate the scent with floral or sweet. It wore for over an hours without eating or drinking anything, and started to wear-off afterwards. The good or the bad part of this gloss is that it doesn't leave its color on lips after you remove it, unlike
Maybelline Color Sensational High Shine Lip Glosses
.
Maybelline Color Sensational "Captivating Coral
" has no shimmer and lighter,
Revlon "Papaya"
is shinier and pinker.
Lakme Absolute Gloss Stylist "Burgundy Burn"
is a very tricky, orange based dark fuchsia pink with silver-golden simmer in it. It gives opaque color coverage two swipes and doesn't settle-down in lip lines. It also doesn't have very rich pigmentation that stays on lips after wiping off. I don't think I have got a cnace to review such shade in past. Burgundy Burn lasted for over two hours on my lips and started fading afterwards.
Lakme Absolute Gloss Stylist "Rust Crush"
is an orange based nude shade, not very pigmented, settles in lip lines and lasts for close to over an hour. I find
Maybelline Water Shine Lip Gloss in "Coral Sunset"
more on nude side with golden shimmer, it give a hint of pink-coral.
Barry M Lip Gloss "Toffee"
is a nude shade with subtle silver shimmer with gray undertone.
Lakme Absolute Gloss Stylist "Berry Cherry"
is a bright red lip gloss with silver-golden shimmer.  According to me it has cool undertone because it doesn't compliment my warm undertone skin tone. Densely pigmented, gives opaque coverage in two swipes. It leaves color on lips after being wiped-off and gives a wear of over 3 hours for obvious reasons. Its shimmers stick to lips even being wiped off.
Maybelline Color Sensational Lip Gloss Gleaming Grenadine"
is lighter, no shimmer and can be counted in red lip gloss family.
To me, what bugs is the price. 700 for these glosses, add 200-300 more and get high-ends lip gloss. Maybelline beats other drugstore brands in terms of price and quality. I won't say I got the quality product in this money.
SUMMARY
- Non-sticky, lightweight formula.
- Pigmented.
- most of the shades have silver-golden shimmers.
- Quality does not justify price.
BUY
Available at all Lakme counters.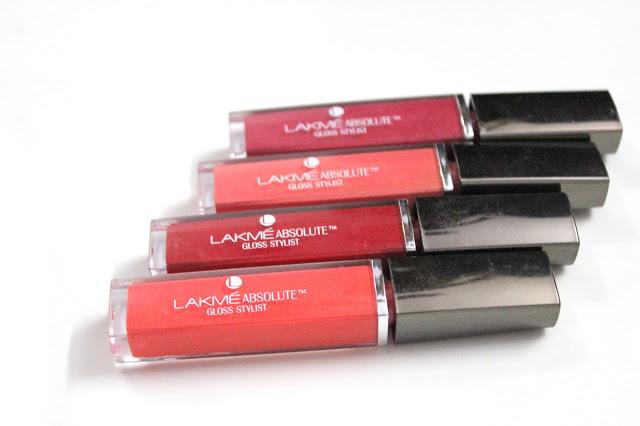 Lakme Absolute Gloss Stylist "Coral Sunset"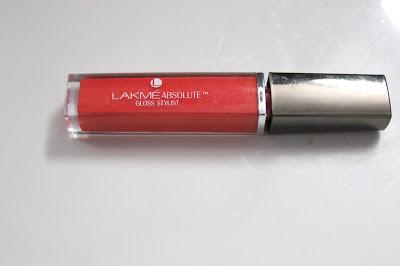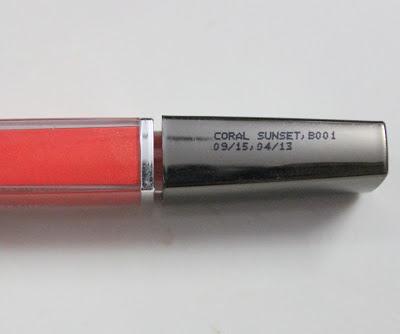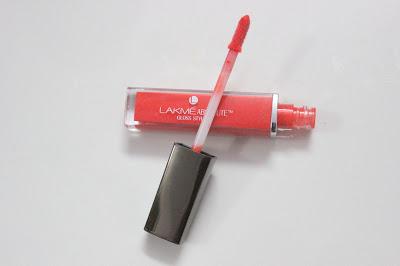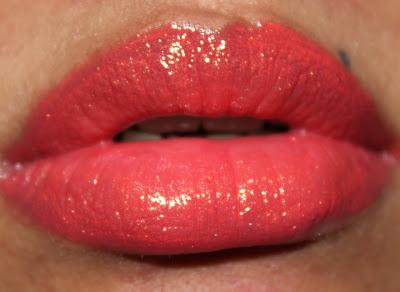 Lakme Absolute Gloss Stylist "Burgundy Burn"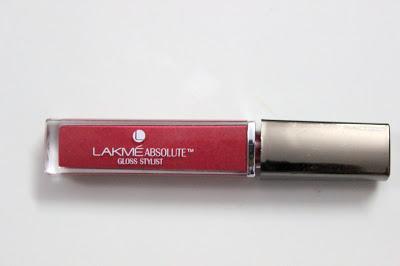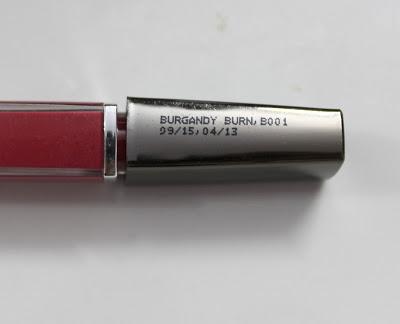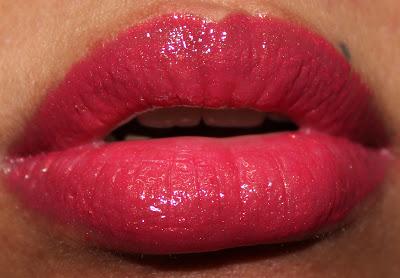 Lakme Absolute Gloss Stylist "Rust Crush"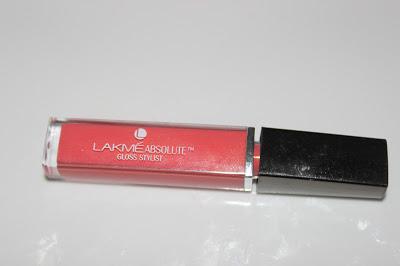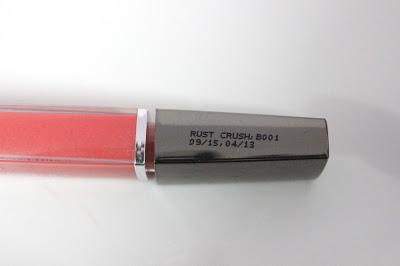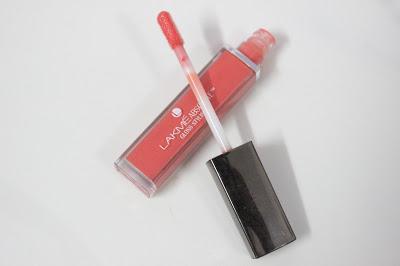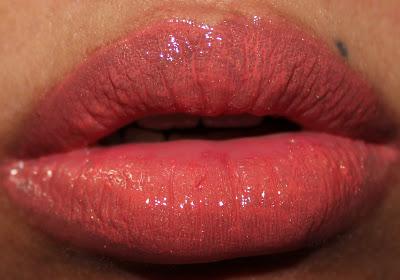 Lakme Absolute Gloss Stylist "Berry Cherry"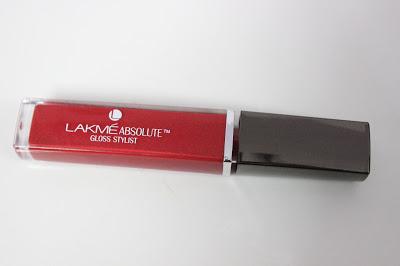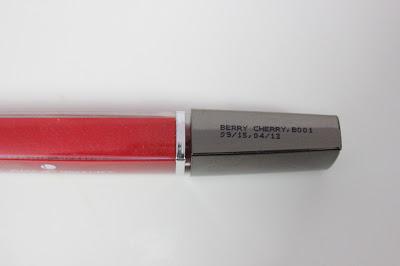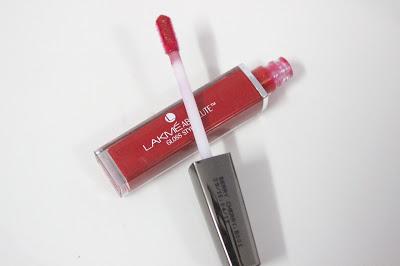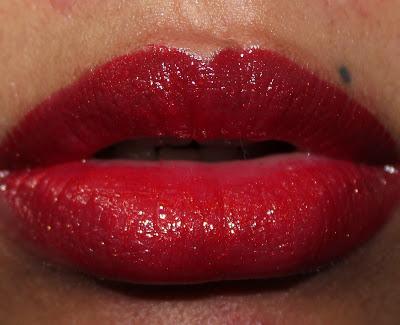 A Note to the Brand - 
Dear Lakme, while you are doing a really great job in launching products with innovative names and approach, I think the price is touching sky for some range. The idea is to outshine competitors with quality product. Your target buyers are drugstore product buyers who would think thrice to buy a high-end product. It should not be forgotten!
My favorite shade is
Rust Crush
which looks lovely on my skin tone and I can wear it day in day out. 
- What do you guys think of these lip glosses? Any favorite shade?
- Do you think drugstore brands have up the prices for no good?
Rate SSU post:
Helpful
Not Helpful
Inappropriate
pollcode.com free polls