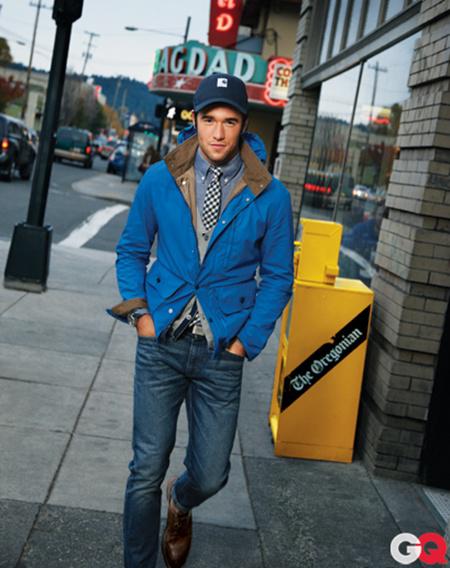 Revenge actor Josh Bowman is featured in the February 2012 issue of GQ. Talking about his role, portraying Daniel Grayson, Bowman leaves us with more questions than answers when it comes to his relationship with late singer/songwriter Amy Winehouse.
GQ: You were close with Amy Winehouse, too. Some people said you dated.
Josh Bowman: Yeah…I'm not really ready to talk about that.

Fair enough. On to Revenge, Bowman keeps mum on what we can expect on next week's episode. He did however, discuss his character being shot and looking for other jobs in Hollywood.

GQ: Did you read the script for Revenge's pilot and think, Oh shit. I get shot in a flash-forward in the first scene. I better start looking for another job?

Josh Bowman: [laughs] I did! But it's still up in the air what will happen. You find out in episode 15.
For more on Josh Bowman, visit GQ. His interview was definitely an interesting read… [GQ]