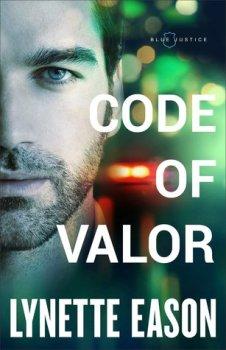 Code of Valor by Lynette Eason
Published by Fleming H. Revell Company on January 1, 2019
Genres: Christian, Contemporary, Literature & Fiction, Mystery, Romance, Suspense
Pages: 336
Format: ARC, Paperback
Goodreads
Buy on Amazon



What Detective Brady St. John really needs is a relaxing vacation. Unfortunately, just as the sun is setting on his second day at a friend's cabin on Lake Henley, he hears a scream and races to rescue a woman from her would-be killer. When the killer escapes only to return to finish the job, Brady vows to utilize all of his many resources to keep her safe–and catch those who would see her dead.

Financial crimes investigator Emily Chastain doesn't trust many people. And even though she let the detective who saved her life in on a few pertinent facts about why she was being attacked, there are some things you just don't share with a stranger. Little does she suspect that the secret she is keeping just might get them both killed.

Bestselling and award-winning author Lynette Eason sends readers on a race for the truth in this heart-stopping story of risk, regret, and redemption.

I was invited to join the Blog Tour Team for Revell Books, a division of Baker Publishing Group for today's post about Code of Valor by Lynette Eason.  I had heard of this author because I recently read a book co-authored by her and two other authors and loved it, so I was eager to read this one! 
First I will put your mind at ease – I did not read the first two books in this series, the Blue Justice Series, and since this was book 3 in that series, I was a little worried.  I'm betting that I would have more character development if I had read books 1 and 2, but by no means did I feel like I was left out in the dark with the character development contained within the book. In other words folks, book 3, Code of Valor, definitely serves as a stand-alone book if you haven't read the first two books.
Detective Brady St. John is just starting to enjoying the second day of his long-deserved two week vacation. He's staying at a friend's cabin on Lake Henley, the sun is setting, all is good….. until he hears a woman's scream. Of course he runs to save the woman only to find her thrown off a speedboat.  He dives into the nearby lake to rescue the woman; if it hadn't been for Brady being there to save her, she definitely would have been killed.
The woman — Emily Chastain  — is a financial crimes investigator who really doesn't trust many folks. She lets Brady in on a few of the pertinent facts about why she was attacked because he did save her, but she's not giving him all the information on the situation.  Too bad Emily doesn't realize that her secret is exactly what could get both of them killed.
Different members of the St. John family as well as the local police departments work toward solving the mystery. There are several people that seem to want to get to Emily and the mystery is not an easy one to solve. I didn't see it coming, and I'm usually pretty good at that.  
Code of Valor is an action-filled and fast-paced story that's sprinkled with a little light romance throughout despite the stressful situation they're in – it's subtle and natural. Emily's strong Christian faith shined through in this story and I really appreciated that aspect. 
You can pick up a copy of Code of Valor at the following locations:
AMAZON  //  BARNES & NOBLE  //  CHRISTIANBOOK.COM
---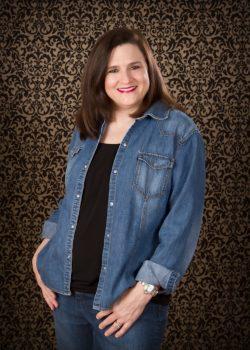 Lynette Eason grew up in Greenville, SC. After graduating from the University of South Carolina with a Business Degree she used for a very short time, she moved to Spartanburg, SC to attend Converse College where she obtained her Masters degree in Education. She started her teaching career at the South Carolina School for the deaf and blind. In 1996, she met the man she would marry—the boy next door!
She is married to Jack Eason, who speaks, leads worship, and consults ministries around the country. They have two teenage children.  Lynette's books have appeared on the ECPA and CBA bestseller lists and have won several awards.
Some of Lynette's favorite authors who influenced her writing include, Brandilyn Collins, Dee Henderson, Shirlee McCoy, Karen Kingsbury, Robert Liparulo, Terri Blackstock, Gayle Roper, and Deborah Raney.
Lynette is a member of RWA (Romance Writers of America), FHL (Faith, Hope, and Love) and ACFW (American Christian Fiction Writers).
Lynette thanks God for giving her the talent and desire to spin stories that bring readers to the edge of their seat, but most importantly, to the throne of Christ.  Connect with Lynette Eason on social media ~~
---
I was provided with a complimentary copy of this book from Revell Books, a division of Baker Publishing Group in exchange for this, my honest review. I was not required to post a positive review, but chose to.

~ ~ ~ ~ ~ ~ ~ ~ ~ ~ ~ ~ ~ ~ ~ ~ ~ ~

It would be great if you would stay connected with me!! You can follow me on Twitter @DebiL1611, like me on Facebook at 2014 and Beyond, circle me on Google+, follow me on Tumblr, Instagram and Bloglovin', subscribe on YouTube, or connect with me on LinkedIn and Pinterest.

Please make sure to visit my homepage and subscribe to my blog for more great posts on running, fitness and lifestyle topics as well as food, product, music and book reviews, and more!