Finally I sacrificed my long nails. That was a really sad moment. But now I'm fine. :P
After doing this nail art, I really felt bad for not buying a complete set of nail art brushes. Just because if I had it today I could do much better than this.
I want to share one more thing, today I'm very happy (reason would be shared after few days) so I'm soon gonna host a giveaway. :)
Okay let's start with this retro nail art --
First, I'll do psyche pattern on nails, which is requested by Cherry Lane (a fellow blogger friend). She named it psychedelic pattern. :)
This is very simple and I invented it. So start with two nail paints, here I used white and intense pink nail paint.
First coat of white nail paint on all nails.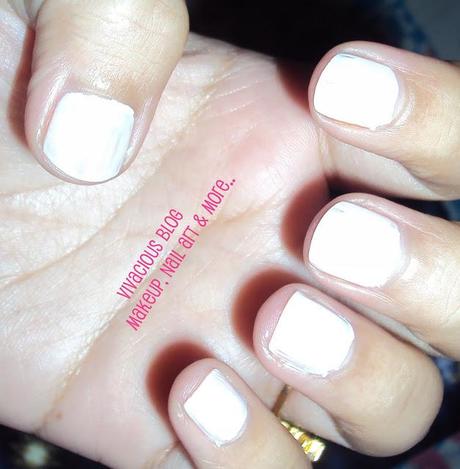 Then after few minutes, place a drop of pink nail paint on bed of nail as shown in picture below.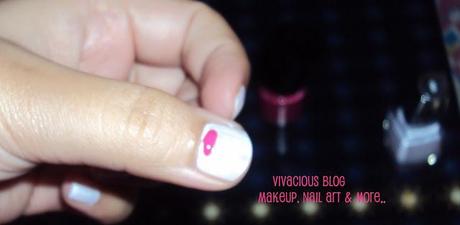 Then take white nail paint and brush the white color on pink color. The brush will make the psyche design. You don't have to do much. Isn't simple?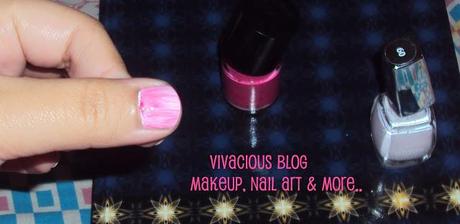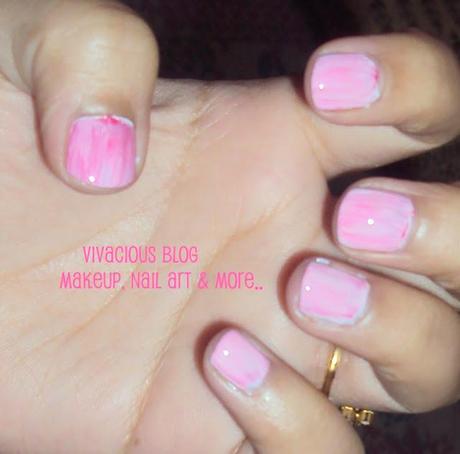 Now outline the nails with black nail paint. And on ring finger use some golden and silver glitters.Use three yellow stone on ring finger in a vertical line to complete the retro look.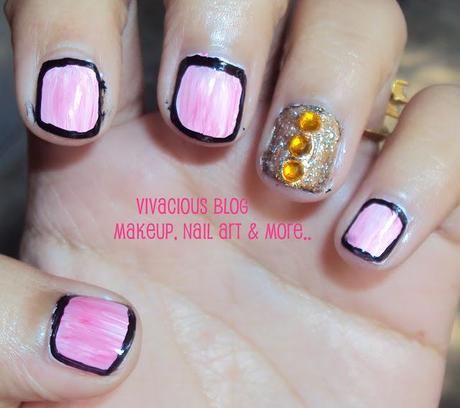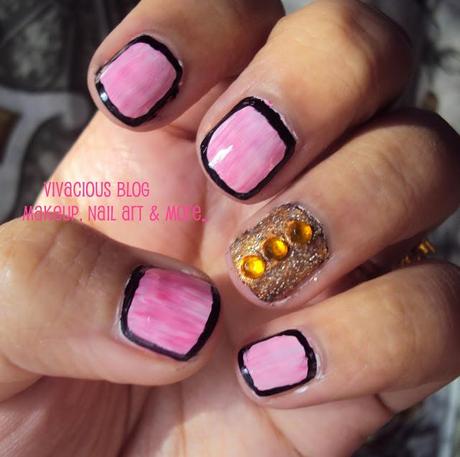 Did you like this retro look??
xoxo,