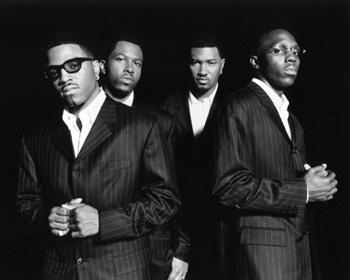 You may look at the top 40 with exasperation and fear that you are turning into your parents when you think "they don't make music like they used to". Fear not.
If you search a little further afield you'll find that actually we have the best of every decade influencing music today, and it's creating some brand new sounds without rehashing too much of the old stuff.
70's vibes
Summer. Camp. Fresh. Says it all. This funky little disco number is a great soundtrack to the summer we're having and will stir up images of disco balls and flares.
Shy FX feat. Liam Bailey – 'Soon Come'
You think Shy FX you think loud and in your face. Wrong. Instead think Bob Marley on a beach with a bottle of rum and not a care in the world.
80's inspired
Haim – 'The Wire'
Just when you thought Haim must be having a well-earned break, they dropped this out of nowhere. This tune makes me think of playing in the garden with a My Little Pony and matching hair scrunchie. Just me?
Astral Pattern – 'Sitting in the Sun'
This psychedelic-folk tune is the first off the EP – Light Poems. It's very 80's esque with unmistakable keyboards and even the video seems to be under the influence.
90's ambience
Glass Animals – Black Mambo
Ah the 90's, so much pop. However, this smooth tune is more Blackstreet than Backstreet. Mixing minimal notes with a husky voice, this song has an RnB vibe with an edgy twist.
Swim Deep – 'Simmer'
These lads from Birmingham have produced a lovely song that bubbles away with a strong Brit pop influence. With a sound akin to Suede but with less intensity, this is another one for your summer playlist.