Resorts World Sentosa, known as "Asia's ultimate destination resort," is among Singapore's most popular and most visited attractions. The award-winning 49-hectare integrated resort boasts of a Universal Studios theme park, a Marine Life Park, a destination spa, a casino, six unique hotels, a convention center, celebrity chef restaurants, specialty retail outlets, and world-class entertainment. With so much to see, a day or two at Resorts World Sentosa is a must, and here's a one-day itinerary and budget as guide. Read more…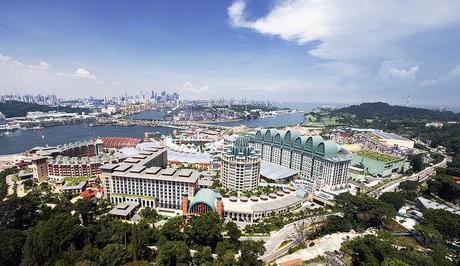 UNIVERSAL STUDIOS SINGAPORE
Divided into seven spectacular themed zones, Universal Studios Singapore has more than 24 rides, shows, and attractions—most of which are original or adapted specifically for Singapore. Highlights include the world's biggest single collection of DreamWorks Animation attractions, the world's first Far Far Away Castle from the world of Shrek, the world's first Madagascar theme park ride, and the world's first TRANSFORMERS attraction.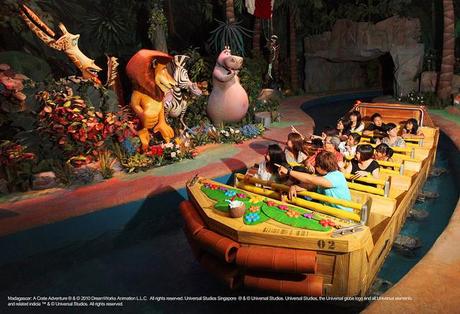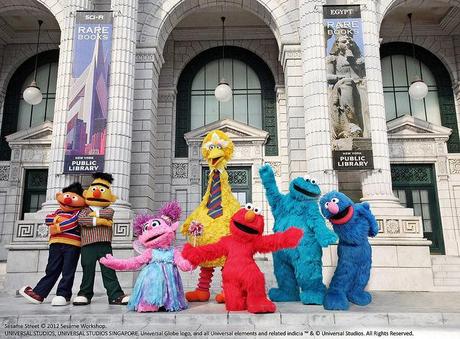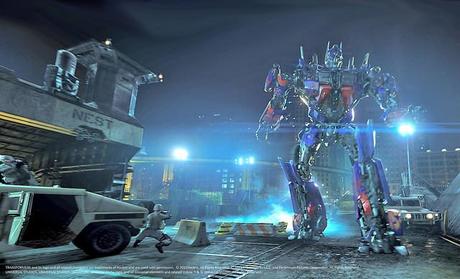 S.E.A. AQUARIUM
The Southeast Asia Aquarium (S.E.A. Aquarium) is one of the world's largest, and inside are more than 100,000 marine animals from 800 species immersed in 42.8 million liters of water. Its centerpiece is the awe-inspiring Open Ocean habitat, which measures 36 metres long and 8.3 metres high. It's home to manta rays, leopard sharks, and colorful marine fauna.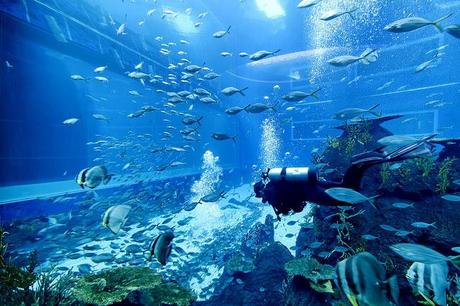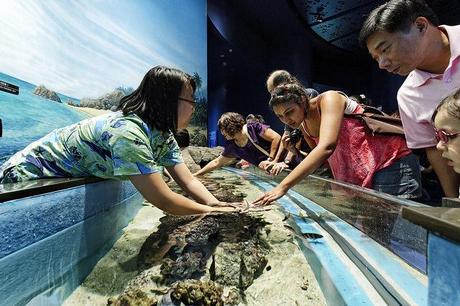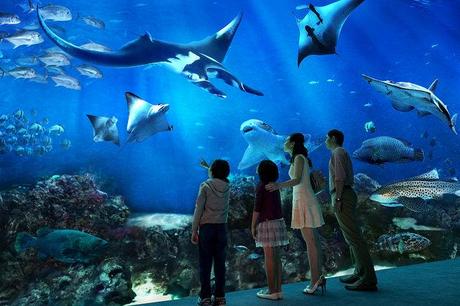 MARITIME EXPERIENTIAL MUSEUM
The Maritime Experiential Museum is an exciting and immersive experience through Southeast Asia's maritime history. Walk through impressively-recreated bazaars, interactive exhibits, shipwreck artifacts, a unique Typhoon Theatre, and a life-sized model of the bow of Admiral Zheng He's treasure ship (Bao Chuan). Admission is incorporated into S.E.A. Aquarium tickets.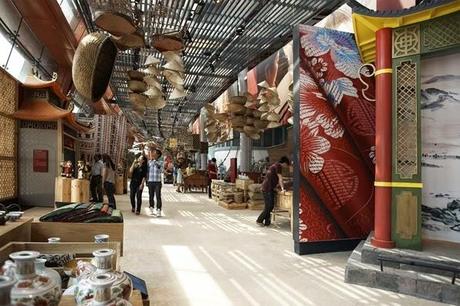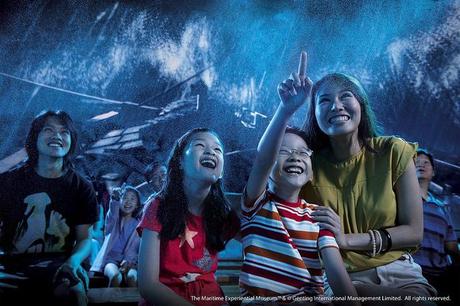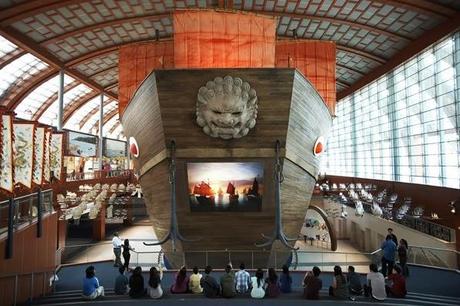 TRICK EYE MUSEUM
The three-dimensional gallery that has taken South Korea by storm recently opened at Resorts World Sentosa. About 100 paintings and optical illusion installations—both original and adapted from Korea—sare housed in six themed zones, namely World of Masterpieces, Safari Kingdom, Stars of Circus, Dreams of Fairytale, Love in Winter, and Adventure Discovery.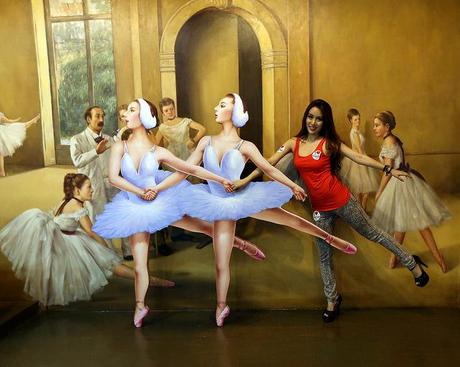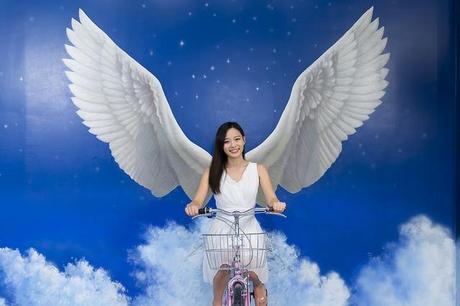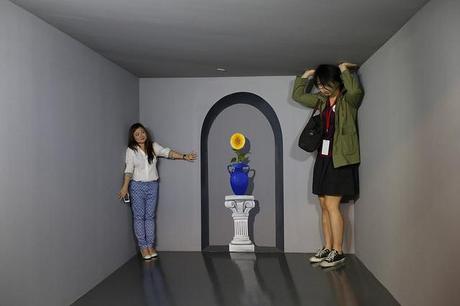 ITINERARY SUMMARY
8:30 AM Depart Hotel after Breakfast
9:45 AM Arrive at Resorts World Sentosa
9:50 AM Walk to S.E.A. Aquarium Ticketing
10:00 AM S.E.A. Aquarium and Maritime Experiential Museum
12:00 PM Lunch at Resorts World Sentosa
12:50 PM Walk to Universal Studios Singapore
1:00 PM Universal Studios Singapore
7:00 PM Trick Eye Museum
8:00 PM Dinner at Resorts World Sentosa

BASIC BUDGET SUMMARY (Exchange Rate: 1 SGD = 35 PHP)
MRT or Bus to and from HarbourFront MRT 5 SGD 175 PHP
Bus to Resorts World Sentosa with Sentosa Entrance Fee 2 SGD 70 PHP
S.E.A. Aquarium and Universal Studios One-Day Pass 100 SGD 3500 PHP
Trick Eye Museum Admission 25 SGD 875 PHP
Lunch 8 SGD 280 PHP
Dinner 8 SGD 280 PHP
Water or Soft Drink 2 SGD 70 PHP
TOTAL 150 SGD 5250 PHP

NOTES AND TIPS
1. Regularly check the Resorts World Sentosa website for promos and offers on tickets, usually in partnership with credit card companies.
2. Universal Studios Singapore and S.E.A. Aquarium are usually open from 10:00 AM to 7:00 PM, while Trick Eye Museum is usually open from 10:00 AM to 9:00 PM.
3. There are many food choices outside the theme parks at Resorts World Sentosa, including McDonald's, the affordable Malaysian Food Street, and Toast Box. There's a 7-Eleven too.
4. The entire Resorts World Sentosa complex opens until late, with the shops closing at 10:00 PM and the casino open 24 hours. You may allot time to check out these places.
5. Check the school and regular holidays of Malaysia, Indonesia, and most especially, Singapore and Johor for peak periods.
6. Lockers are available outside Universal Studios Singapore for 20 SGD (~700 PHP) per day.
7. Major credit and debit cards are accepted almost everywhere, even the lockers.
HOW TO GET TO RESORTS WORLD SENTOSA
The easiest way to get to Resorts World Sentosa would be to take an MRT to HarbourFront Station. Follow the signs leading to the bus stop for RWS 8 that drops passengers directly at the basement of Resorts World Sentosa. Going back, the Sentosa Express may be taken for free from Waterfront Station to Sentosa Station in VivoCity, which is connected to the MRT.
Photos are courtesy of Resorts World Sentosa and Universal Studios Singapore.