Hey there, happy new year from my blog to you . There is something scary about new year resolutions. You make them in the heat of the moment and you make every attempt to keep them. But the problem is , you rarely keep them because the resolution was never really intended to be kept. I am wary of new year resolutions and avoid them as much as I can. This year though, I have plans to post daily as much as I can and share with you as much as I can my thoughts, my books, my authors and my friends. I hope to review books for friends and authors I admire. Some of these authors have impinged on my mind and I find I can't get them off, I keep thinking of what they have written.The most telling for last year has been Bobby Uttaro. He wrote the book, "To The Survivors"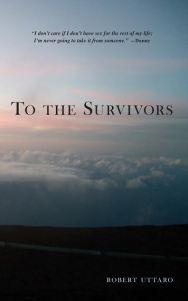 a book on rape survivors.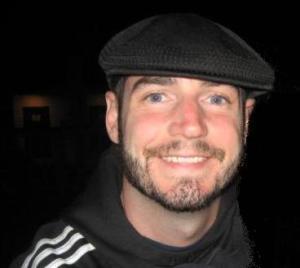 It is like an obsession these days. I guess it is because he touches me in a part of my soul that I have kept locked up for years. It seems every time I turn on the television or radio, there is something about rape or sexual assault. I find myself talking about it, asking friends and wondering what I could do about it. In the beginning of the year the police were giving an update of crimes they had covered in two states and the Federal capital territory, I was chilled when they mentioned a hundred and thirteen (113) rape cases in just two states! Crikey!
I never could understand violence in any form and I stand uncomprehending before violence against women particularly sexual assault for the scars of a simple slap tend to go deeper with a real woman. Why did I use the word real woman? Simple, I have read, seen and heard of women who enjoy being slapped around. I do not understand nor do I want to say negative things about them, I just do not have an understanding of it. That was why Fifty Shades left me wondering.
I will be doing more exploration of my inner understanding of the world around me. I will have chats, light hearted ones, deep ones, dark ones, the odd spiritual ones, no, there will be no religiosity. Can't stand that myself. The Truth when you find it, is not wrapped in religious clothes. I admire Pope Francis a lot, but I will not do confessions and I listen to the Dalai Lama and my village diviner when they make sense. Spirituality is the evolution of the inner man to see beyond the stars and universe and attempt to fix himself somewhere in the cosmos. A thousand years is nothing in eternity right? So I am wary of getting into that as well or at best would like to tread carefully.
I will post stories, poems, and just about anything that flits across my mind. When I reach out to you, I hope you will respond too. So for today as a starter let's roll with some of the poems I wrote last year. Not all of them but just a few.
Chants from the Rose
The day drapes herself with purple hues
as she wakes.
makes ready for creation
all that is needed to weave
from the golden sun,
experiences of Light.
As you open your eyes
to the greeting of a shimmering morning,
may the Light rays
find you happy and well.
Persuasion
The sun can be persuaded
to have roses in the desert.
The dew at dawn is as
soft as the outer reaches of the sun.
the hand that holds the Sword is loving and firm.
The scalpel of the surgeon is sharp
to remove the errant tissue.
It is mercy.
The eagle lives on the crag
as the dove descends
and the sea breaks out on victory song.
The unicorn sniffs the golden air
for the sun is up again.
PEACE
He who cannot walk away
from his anger,
cannot in trust,
approach the peace of Love.
Those who betray us,
those who revile us,
who hate us,
show through their ugliness,
the awesome beauty,
of God's compassion,
as they mirror to us,
what we must never be.