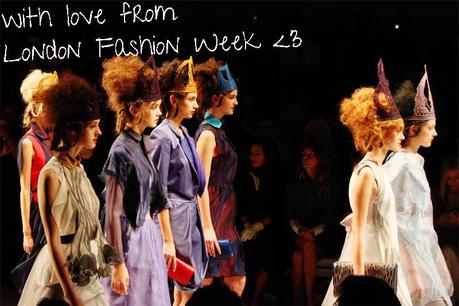 A couple of weeks ago, I headed down to London to get my fash on at London Fashion Week. I snapped stylish people, I chuckled at ridiculous outfits, I said 'hi!' to Kelly Brook. All in all, it was a good trip. Here are some pics I took…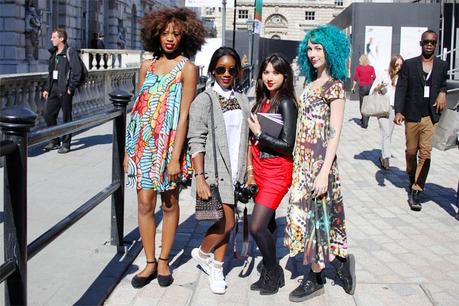 Loving these ladies! Brights are still big for AW12 – wear with basic block colours like black and gray for a subtle, everyday look.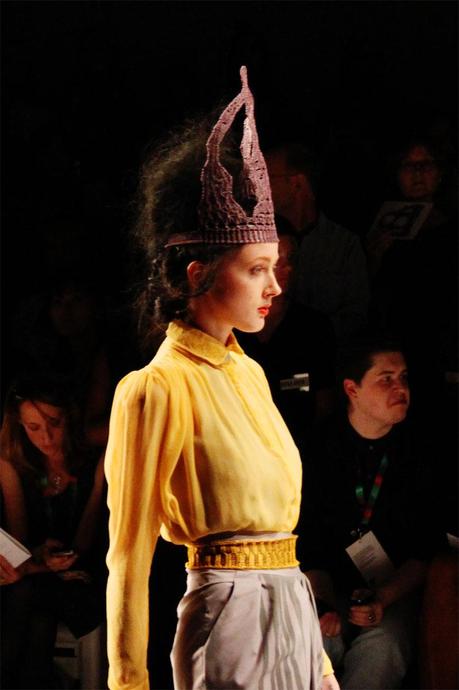 Crowns! Ladies, we all had childhood dreams of being a princess when we grew up – at the Bora Aksu show, models pranced down the catwalk with actual princess crowns on their heads! Albeit weird, fashion-y crowns. No pink diamanté here.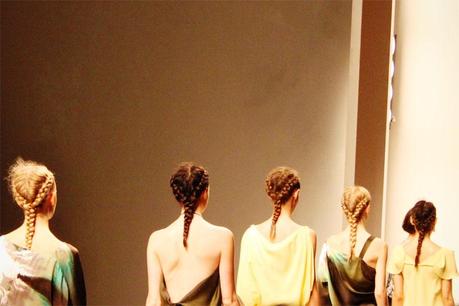 Fishtail plaits were everywhere – on models, editors and bloggers alike. I had serious hair envy – damn you short, fine, rubbish hair!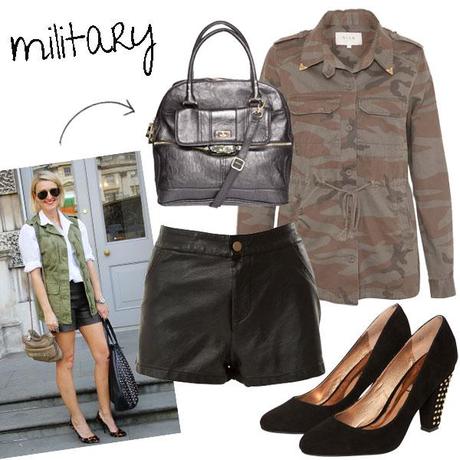 I got some great street style shots – there were so many stylish people milling about! I loved this lady's military-and-leather look – recreate it with the Villa Camouflage Army Jacket, Glamorous Hotpants, Ravel Studded Heels and this Mischa Barton Dunaway Tote Bag.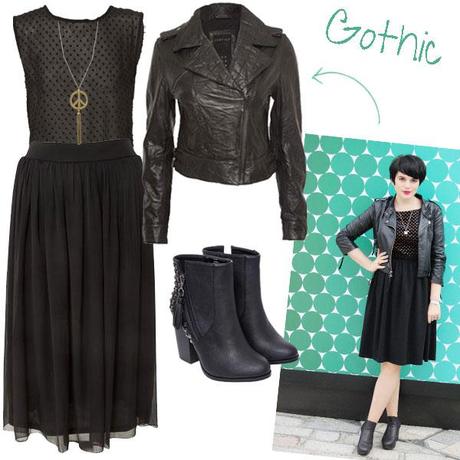 I spent some time with fabulous fashion blogger Gem Fatale, who was rocking an amazing gothic style. Get the look with this Miso High Waisted Skirt, Miso Dobby Top, Crafted Leather Biker Jacket, Crafted Studded Zip Boots and  Peace Sign Pendant Necklace.
London Fashion Week is always packed with style inspiration, and after spending a few days with the fash pack I have lots of ideas for my Autumn/Winter wardrobe. Bring it on, Mother Nature!
Jen x
Social Media Team