Renovating And Remodeling Mistakes To Avoid Before It Is Too Late

We published two very useful and sought after article on the interior and exterior renovation that increase the house value.
Maybe we encouraged the long delayed and procrastinated remodeling decision to finally ignite and now you cannot wait to get it started. Good! Keep the energy and motivation, but lose the rush. Why? Rushing a renovation and a remodeling project before detailed planning and thinking it through is one of the biggest renovation mistakes homeowners can make.
Here are few lists of mistake to avoid when going through the details of remodeling: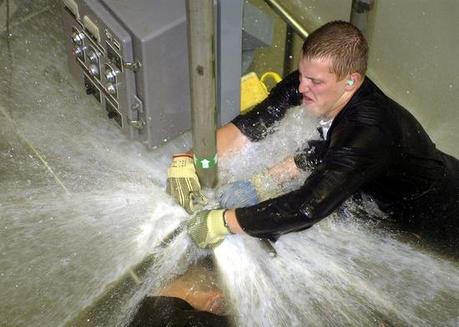 Avoidable Mistake 1. Not Hiring A contractor
Come on! It is just changing the floor tiles and replacing the kitchen cabinet with granite. I can do that! Your house is the biggest and best long-term investment. Are you willing to do what professional licensed contractors do for living? Are you willing to purposely risk the value of your house for saving few thousands by not hiring contractors?
Home remodeling and renovation, specially the ones that help increase the value of your house must be organized and performed by skilled professionals.
Unless you are a licensed contractor and have licensed to manage a renovation project, leave the safety and future of house value into the hands of pros.
Avoidable Mistake 2. Hiring a wrong contractor
Another big mistake to avoid is to hire a right company. Many homeowners are not aware of the fact that there is a big difference between general contractors and sub-contractors. When it comes to renovation and remodel, all homeowners need a qualified general contractor company that is skilled to manage many subcontractors during the length of the project. A general contractor manages categories of individual service pros to work together with full communication. As an example when remodeling a kitchen, electrician, plumber and general labors work in harmony and full communication.
Many homeowners do not know about the existence of general contractor and hire different sub-contractors to do different projects without management and communication.  They make this mistake and go through time to interview each individual handyman and spend twice of the money and budget.
When hiring a qualified general contractor, you don't need to hire sub-contractors as they already provide their own crew and manage the steps by providing agenda for each individual professional.Great decision that saves you money and time.
How to hire qualified General contractors?
Bids By Pros is a free social platform and community that connects local service professionals to bid on your posted project. Join bidsbypros.com community today and post your need in project format. Share your finalized project frame with your friends via simple press of a button for social media networks on your project page and get the best recommendation from people you trust.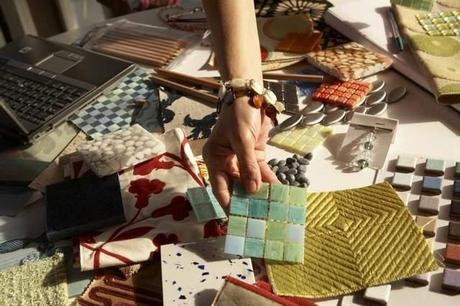 CC: Picture origin is from and credited to news-leader.com
Avoidable Mistake 3. Not Consulting
A decision to renovate and remodel has serious steps to be fully aware of the process before starting the project blindly. First step is hire a designer to design and plan the concept of change and the extent of remodeling project. The good news is most remodeling designers are educated in the local zoning and city permit requirement and plan their design considering the permit and its length of time to obtain. The bigger bonus is most designers work directly with general contractors and can strike a great deal by recommending them and meet the planned budget.
As well, many qualified designers also offer free consulting and advice. Avoid renovating mistake and plan a consultation before starting renovation process.
Avoidable mistake #4. Not Getting Permit
Unless you are fully educated in local zoning and know what permit is required, before starting any change and remodeling, obtain a full information on remodeling permit needed from your local city. Sometimes getting a permit can take up to month due to city planning and departmental approval. Do not make a mistake and start a remodel before getting information on the permit and license and avoid this costly step. Working on a remodeling project without the knowledge of permit needed can hit you with hefty fines and most likely a city inspector requires you to redo the whole project from the scratch.
The purpose of the renovation and remodel is to increase the value of the house. If a homeowner added a new bedroom and increased the square footage of the house without any city permit, a city controller and appraiser does not record the extra footage and the value has never been added and recorded.
Avoidable Mistake #5. Thinking cheap
Another avoidable mistake is to go through the whole process of renovation and spending money and time buying cheap material and appliances. To add and increase the value of your house, every detail counts. The quality of the kitchen cabinets, superiority of the granite type and choosing earth friendly and utility saver appliances are all part of a good remodeling decision. To avoid this renovation mistake, do not start any remodeling project until you have put aside a perfect budget for the planned design.
The first step to the remodeling project is to consult with a designer to be educated on the length of time the project requires, the budget needed and the details of every step. Now that you have the planning in hand, it is up to you as homeowner to decide when to start this value increasing projects. Hire qualified designers and professional contractors wisely. To hire the best get the recommendation from your trusted friend by posting and sharing your project need with them in bids by pros.
Don Z
www.bidsbypros.com