Come on people, let's face it, there is nothing cooler than knowing a celebrity. As much as we like to poke fun at their lives and scrutinize their every move, we all kinda wish we would "casually" bump into them.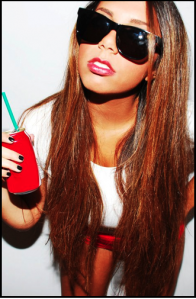 So imagine how excited we were when we found out that one of
OUR
friends is on the road to stardom!!!
Going by the name CALLIA, she is an unsigned artist, vocalist & musician who writes her own lyrics & co-produces all her own, original music. Amazing right? She plays the piano, sings like an angel AND she lives right here in MTL. Renascence supports you 100% Call, and we can't wait to hear more of your singles once they drop September 1!
"Like" her on facebook and follow her on youtube and twitter, we'll post the link down below.
You never know-play the cards right-and you could get to know a REAL celeb.
Off being star struck (and listening to CALLIA's new tunes)
-   Pam, Fray and Jess xx