I've been spending a lot of time on the internet lately. In class, after class, at home- you name it. My latest obsession: Pinterest. It reminds me a bit of tumblr- but if it's possible-it's kinda better. Now don't get me wrong, I could spend hours on tumblr, but the best thing about pinterest is that the pictures are classified under "events," "recipes," "photography," "home decor" etc. You then "pin" the picture to one of your "boards"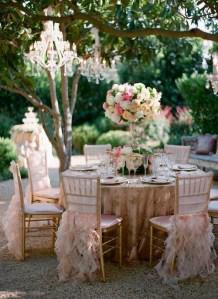 which are titled Favourite Recipes, Party Ideas or My Style. It's kind of like an online scrapbook. I've started my own account and have started collecting my fave pics, I'll post it on the blog once I've accumulated enough material.
I highly suggest you check out this site, it's so much fun looking through the pages (and not to mention a total and complete distraction) The picture I've attached to my post is one of my faves, anyone share my love for pink outdoor parties?
www.pinterest.com
Comment if you love this site as much as I do.
Ok, I'm off, I need to decide what to wear tonight. Did I mention that I have absolutely NO OUTFIT IDEAS and am leaving in 10 minutes? Wish me luck.
-Pam xx