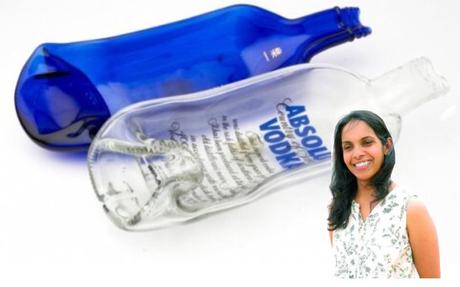 Rimagined is a collaborative platform for designers and makers working with waste. To support the makers' commitments, they ensure that all the products sold on Rimagined.com are upcycled.
Hey Beautiful reaches out to their founder Ms. Shailaja Rangarajan, an MBA, to know more about their work & future plans. She brings to the table her 15 years of experience as a business process consultant.
Tell us about your startup.
Rimagined is focused on promoting Upcycled products as part of mainstream consumption. This we do while creating sustainable livelihood for women in the urban and rural poor.
How did you come across this idea?
My work in the space of Solid waste management prompted me to take a hard look at our consumption lifestyles of today. This made me explore alternative consumption styles that don't use up virgin resources and that will avoid dumping in landfills. Upcycling was a natural choice. I realised that Upcycling as a concept is still very nascent in India. It should instead become a movement if we want to make an impact. That's how Rimagined came into being.
What was the reaction from your family & friends?
They believed in my dream from day one. My family has been my biggest supporter I would say.
Tell us about your startup journey so far?
Rimagined was launched as a marketplace to test the India market for Upcycled products. After the primary market assessment, we launched the Rimagined label of products. Here we invested only in the design and production was handled through one of our vendor partners. The next step of our evolution was creating our own producer groups across the country. Through this we started focusing and creating sustainable employment for women. Now we have our own team working on varied types of waste material that includes from tetrapack, fabric, denim waste to list a few. This has also helped us widen our range of product offerings and we are continuously experimenting.
What was the key challenge & how did you overcome it?
The primary challenge has been the change in customer mindset towards Upcycling. With interesting designs and impressive quality we have seen that customers are more open to the concept of Upcycled products. Change is slow but it surely is evident.

Please share your road map ahead.
One key milestone is expand our production base to other parts of India. Another area we are focusing is on retail partnership with credible stores. The third focus area for us is exports where we offer our handmade and classy range to international audience.
If there is one thing you would like to give as a message, what would that be?
Would urge customers to take the effort to know what they are supporting with their purchases. Ethical sourcing, purchases that don't hurt nature and purchases that support dignified earnings for people who make those products. Simple points that will have a huge positive impact if looked into.
You can visit them here.