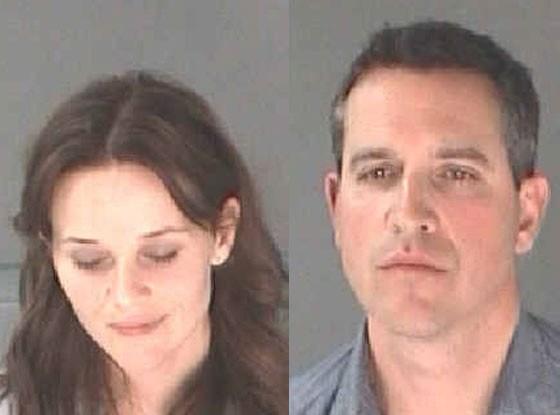 -Out of all the Reese Witherspoon arrest videos out there, the best one is the conversation between her and her incredibly reasonable-sounding husband in the back of the cop car. "You just turned it really bad," he tells her. (The "Molly Smith" she references is a producer.)
-Meanwhile, Reese's husband Jim Toth made a plea bargain that saw most of his DUI charges dropped.
-Amanda Bynes has become such a sideshow that fellow gym-goers are now taking video of her on the elliptical.
-Lauren Graham used to be Connie Britton's roommate. My mind = blown.
-Lindsay Lohan has finally checked into a rehab clinic (the Betty Ford Center, despite her previous troubles there) and re-hired her old lawyer, Shawn Holley.
-Also, did she ditch her previous rehab center because they promised to pay her and then didn't?
-I really like this defense of Garden State. We all seem to be forgetting that most of us once kinda liked that movie.
-Here's some behind-the-scenes video of director Nicolas Winding Refn telling Ryan Gosling that violence is like sex. Dear Internet gods: please make a GIF out of The Gos' scandalized expression when Refn starts talking about pulling back "and then it's in again."
-This will warm your heart guts: a Brooklyn playground has been named after late Beastie Boy Adam Yauch.
-It's sadly possible that tonight might be the last time we'll ever get a new episode of Happy Endings. Relive the magic with these clips. The 'how to be a hipster' one is the moment I fell in love with this show. "Ok, we're going to need to put jeans under that skirt and sweats over those jeans!"
-Here's the first trailer for season four of Pretty Little Liars. Didn't the last season just end like, 3 minutes ago?
-The Flaming Lips just released an very weird, very nude new video for "You Lust."
-Five actors will test this weekend for the highly coveted role of Augustus in The Fault in Our Stars — and I haven't heard of any of them. You know who I could see killing that role? Ezra Miller.
-Brooke Mueller's twins with Charlie Sheen have been taken away by child services.
-I support all of Buzzfeed's 21 reasons why Johnny Depp and Winona Ryder should reunite!
-The creators of The Good Wife answered some fan questions about the finale for Vulture.
-Paul Feig (who brought you Freaks and Geeks, Bridesmaids and the soon-to-be-released Sandra Bullock/Melissa McCarthy buddy cop flick) wrote a great essay for The Hollywood Reporter's comedy issue on why men aren't funny. Then he recruited Angela Kinsey, Kate Flannery, Aubrey Plaza, Kaitlin Olson, Busy Phillips, Linda Cardellini and Eliza Coupe for the photo shoot.
-The Walking Dead edition of the Bad Lip Reading series might be the best one yet.
-Here are photos of Keira Knightley hanging with her friends the day before her rumoured wedding.
-The trailer for Girl Most Likely has arrived (starring Kristen Wiig and Darren Criss). This came to TIFF last year (though it was called Imogene then). I missed it but Nicole saw it and said it isn't as funny as it looks.