Hey Loves!
I am pretty excited about my newest outfit of the day post! Let me just explain...There's no real thought to my outfit posts to be honest. I kind of get dressed and then make my boyfriend take photos of me. Trust me, he loves it. It's actually that simple and works almost every time. For my Fourth of July outfit post I decided to include someone who is super special to me AND is as fashionable as I am. In this case, style DOES run in the family. 
Moving on.........
We didn't have any real plans for this past holiday. My uncle tends to have last minute barbecues- so we relied on that. Thank goodness, my uncle pulled through. I planned a pretty simple and breathable outfit to wear because it was a gazillion degrees in New York. Not only was it a gazillion degrees BUT it was also humid. Which I will assume that everyone agrees humidity is the cruel enemy to fashion and beauty. 
So on the way to Queens, I had this brilliant idea! I decided to text my brother Junior and ask what he was planing on wearing. I thought it would be awesome to include him in my post! The Fashion Beauty Junkie hasn't really touched on anything in menswear. Or anything mens to be exact. When I asked him what he was wearing, his response was "it's 90 out, I'm just going to wear underwear." Which OBVIOUSLY isn't true. Just in case you were wondering, my bro thinks he is very funny.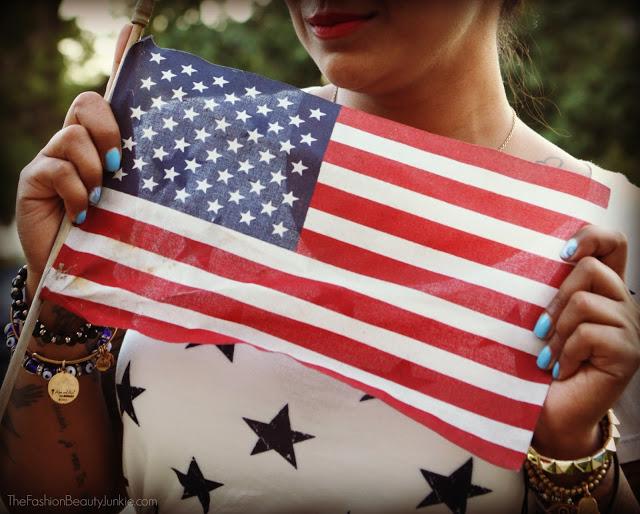 With all that being said, my bro was totally down to be included in my post. My lovely and talented boyfriend took a series of pictures that came out amazing.
Check out my

Fourth

of

July

easy breezy look and welcome my guest!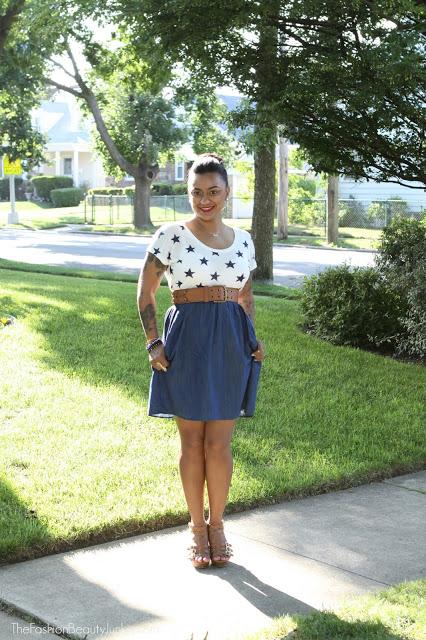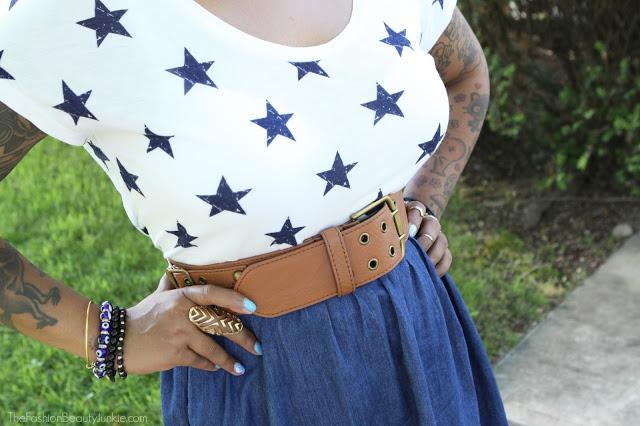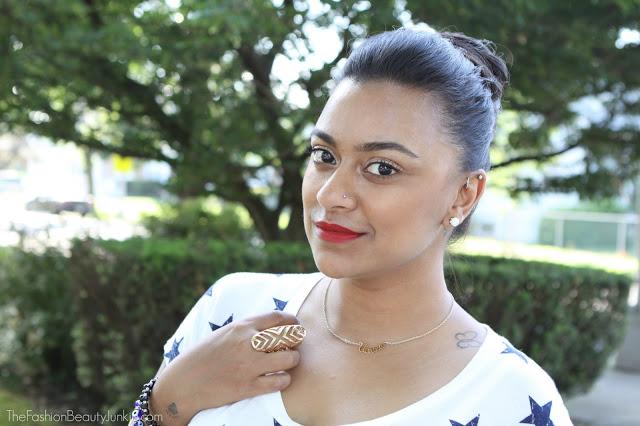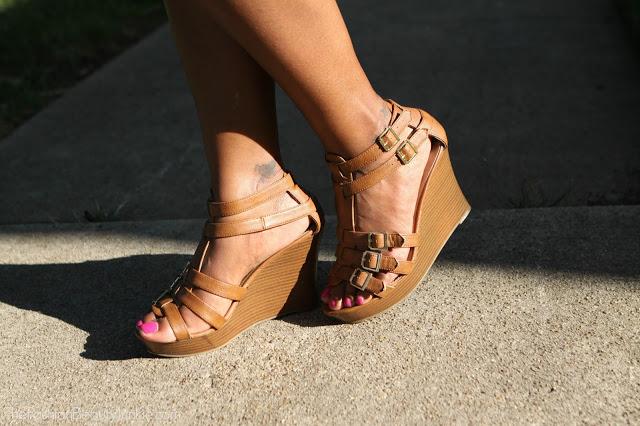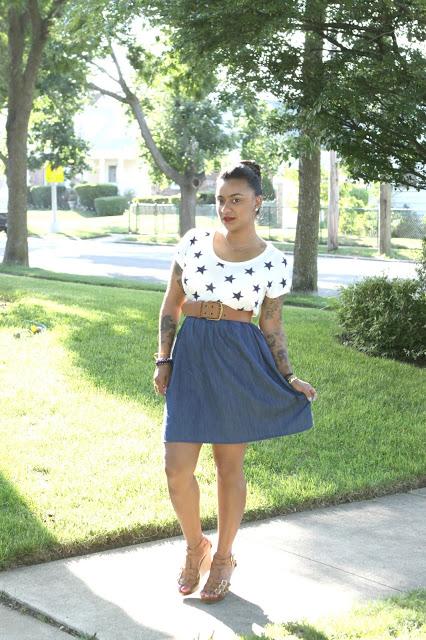 Shirt: Old NavySkirt: It use to be a dress from Target. It didn't fit so I upcycled it into a skirt. I just can't part with anything denim.Shoes: ExpressBelt: ExpressRing: MandeeLips: RiRi WooEyes: OCC Creme Color Concentrate in CARUSCheeks: NYC bronzer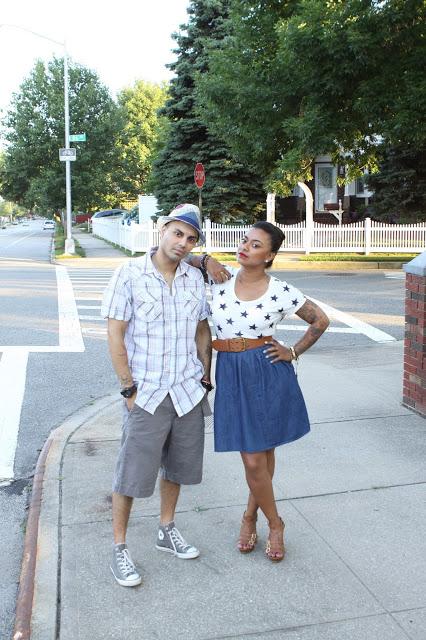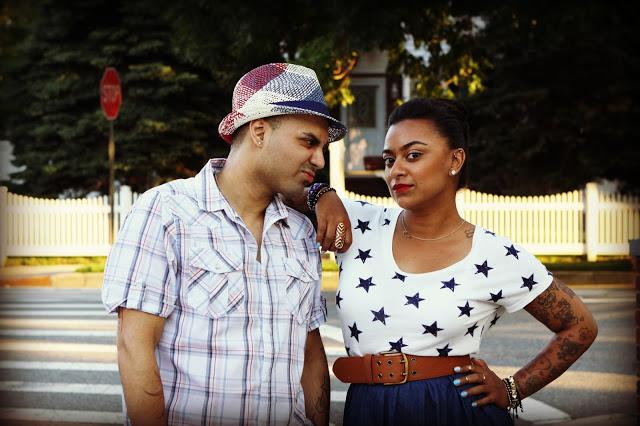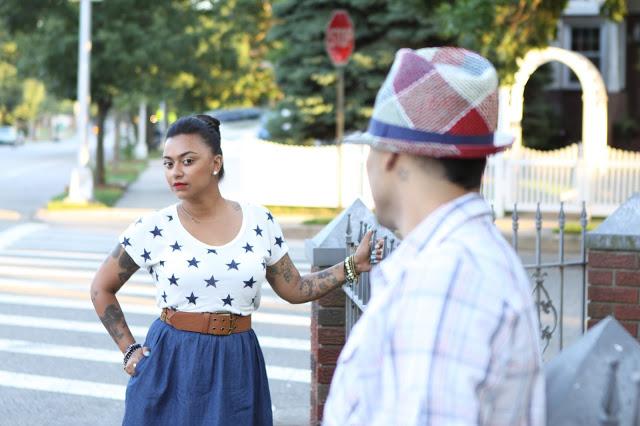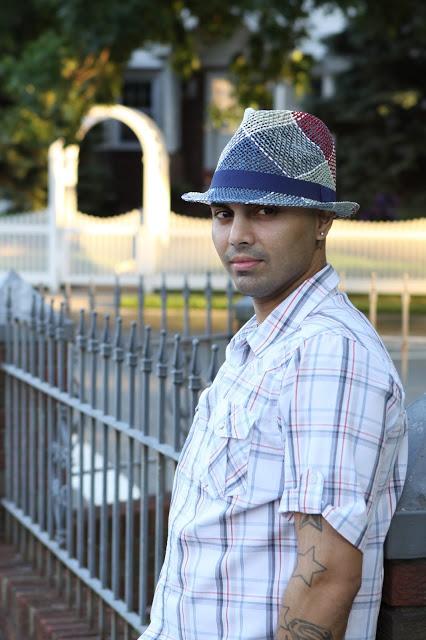 Junior's DetailsShirt & Shorts: American EagleHat: AldoSneakers: Converse
I hope you guys liked my guest! I hope everyone had an awesome holiday and stayed safe! Until next time.......