Having lived in student halls for nine months too long (bad experience) I know just how difficult it is to cook with a dodgy oven, little space, limited food storage and below-par equipment, so when SACO contacted me about their latest challenge I couldn't not accept. They wanted bloggers to create a two course meal for two, under £20 and only using equipment found in their holiday apartments. Got to say, those apartments are better stocked than the kitchen in my halls was! Most look pretty cool too!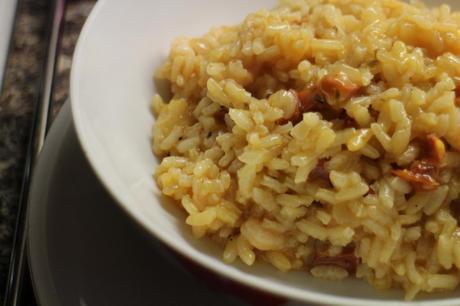 I decided to go for something relatively simple, something I'd cook often but with a summery twist. Plus they compensated the cost of ingredients, so I couldn't resist splashing out on chorizo and prawns. I planned a paella, but I had the wrong type of rice, the wrong type of pan. Plus I burn things easily. Risotto it was. As for the starter, this was something born out of an accident last year when I ended up with extra mozzarella. I love it, and quite often eat it for dinner (after an office lunch at Prezzo) or cold in my lunchbox. I also wanted something that would work well alongside the risotto if timings get difficult (they often do away from home), so I'm happy to say they go together perfectly. A really yummy meal!
Now I didn't weigh anything, and got on with it straight from work. I had two courses on the table in under an hour – so it's a pretty quick dish. Here we go;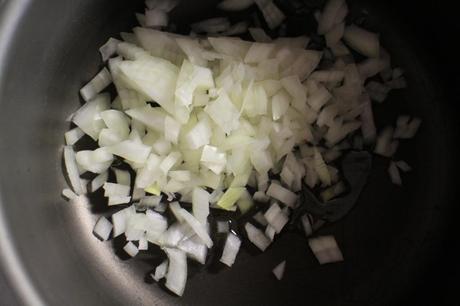 Get in, throw your bags on the floor and preheat the oven to 180C. Dice a small onion and soften in olive oil over a low heat.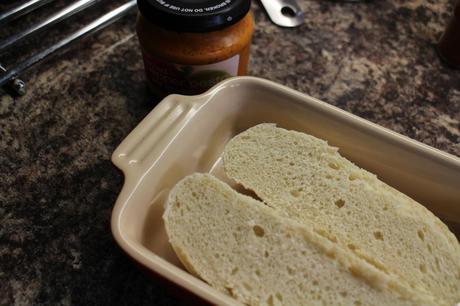 Slice a part-baked roll (one for each person) in half, spread each half with a teaspoon of red pesto, and top with slices of mozzarella. Throw in the oven, they want 15-20 minutes; keep an eye on the cheese as you don't want it to burn.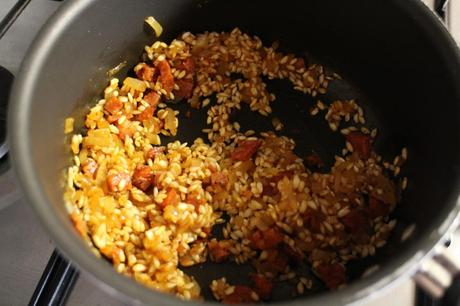 By now the onions should have soften. Tip in some chorizo (I'm loving the pre-diced little packs from Sainsburys at the moment, as it means I'll actually eat the amount before it goes off) and let it release its oils. Add sliced garlic, paprika and whatever herbs you have to hand. Stir a spoonful of the red pesto in too.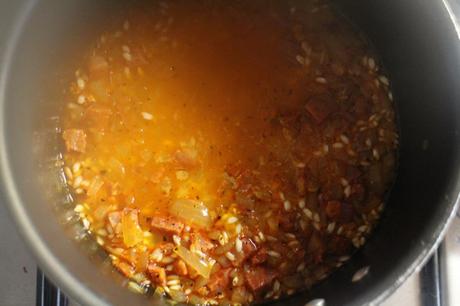 Tip in the risotto rice (150g is good for two portions) and stir constantly for two minutes. Pour 1/2 pint of boiling water into a jug, then add 1/3 of this to the pan. Stir well, cover with a lid and leave for about ten minutes.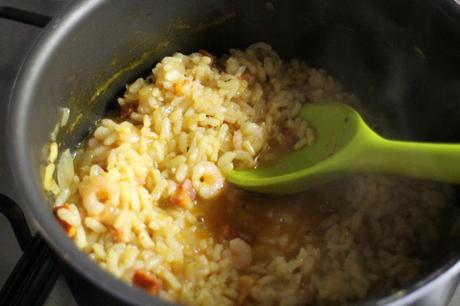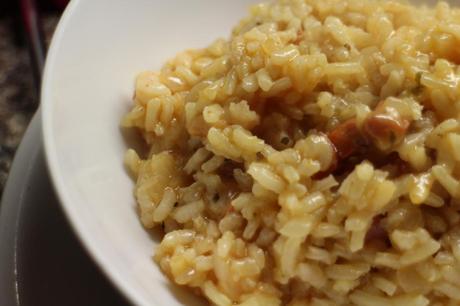 Add another 1/3 of the stock, stir well, leave for ten minutes, then repeat. Leave the lid off for the last ten minutes, add a handful each of prawns, and stir as often as you can bear to. You want it to be slightly less wet than a usual risotto, a little more paella like.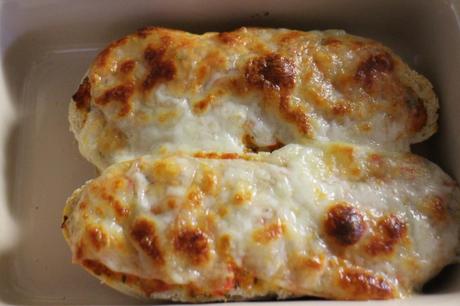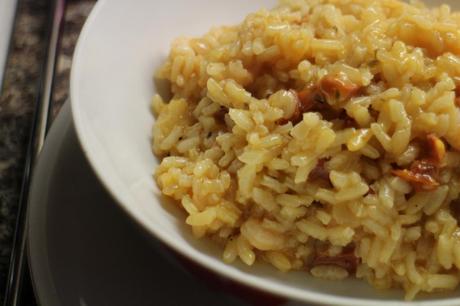 Check the rice is cooked to your liking, season to perfection (is it Jamie Oliver that says that in virtually every recipe?!) and serve up.
Disclaimer: I was invited to take part and reimbursed for my ingredients. I wasn't expected or asked to add an opinion on SACO apartments, and I'm not affiliated with them in any way. 
What do you cook on holiday?