Wearing that domestic halo can be tough at times.
Sometimes you just need to cut yourself some slack.
Hotel Chocolat and Jus Rol kindly sent me some goodies to toy with.
There was only one thing that you should make with such a bounty.
2 Step Chocolate Croissants were born.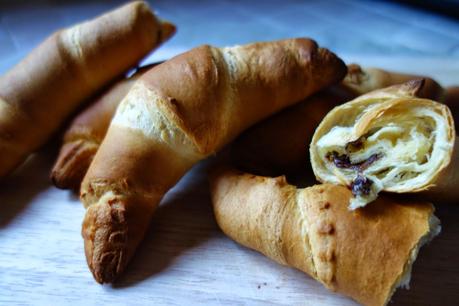 Assembly time: 5mins
Cooking time: 10-15mins at 180 C
What you will need:
1. Chocolate spread - I used Hotel Chocolat2. Jus Rol Croissant dough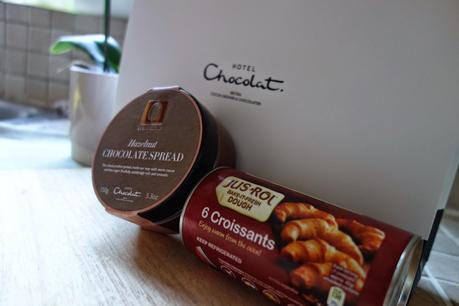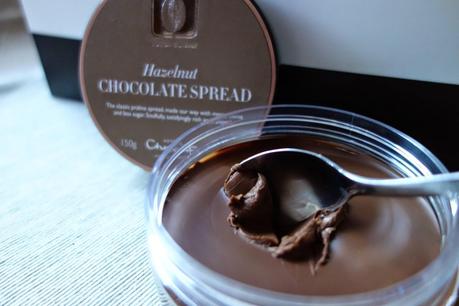 Method:
1. Preheat the oven to 180 C.
2. Unveil the croissant pastry from it's chastity belt.
3. Unroll the pastry gently, and separate the ready-cut triangles - and place on your tray/work surface with the base of the triangle facing north.
4. Scoop out a generous dollop of the chocolate spread and place at the top.
5. Then pinching the top just roll the pastry straight down.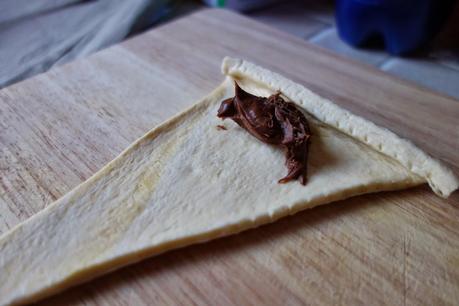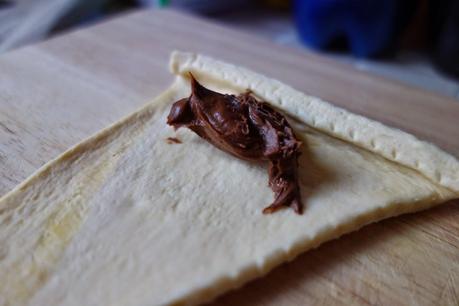 6. Leaving you with something that looks like this.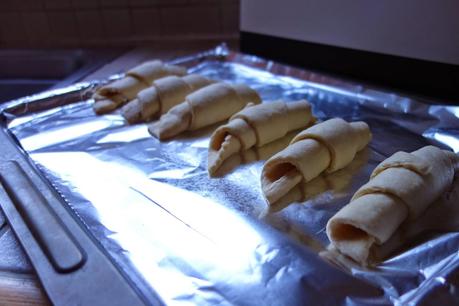 7. Throw them into the oven for 10-15mins or until golden.
8. Pat yourself on the back for all your hard work.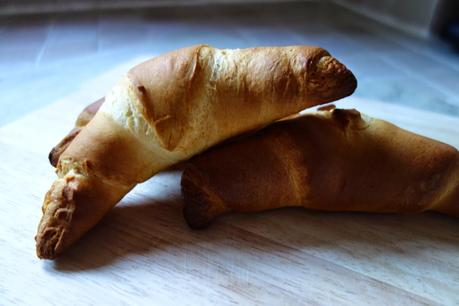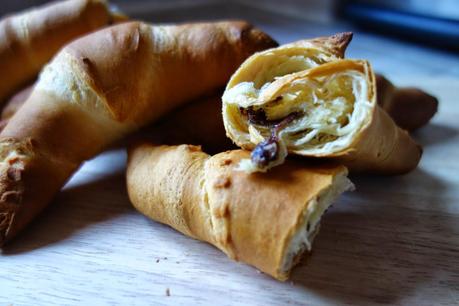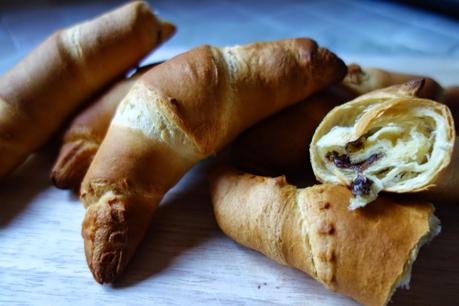 Verdict?

Anything that's homemade gets instant brownie points.
I just wished that the croissants were a little more buttery. However, nothing beats the fact that this was super fun to make and still appear to be the baking goddess you know you are inside.
Hotel Chocolat Hazelnut spread: £6.50
Pros:
Luxuriously velvety in texture
You can really taste the hazelnut in the spread
High quality chocolate
Cons:
Difficult to spread (unless you use some good ol' fashioned brut strength.)
Jus Rol: Croissant Pastry £1.50

Pros:
Seriously easily to make
Insanely fast
Impressive to look at
Cons:
The pastry was slightly more salty than I expected, so they would work better making something savoury like wrapping a whole block of camembert cheese.