First off, it's a scone, pronounced s-cone. As in police cone. Not a s-con.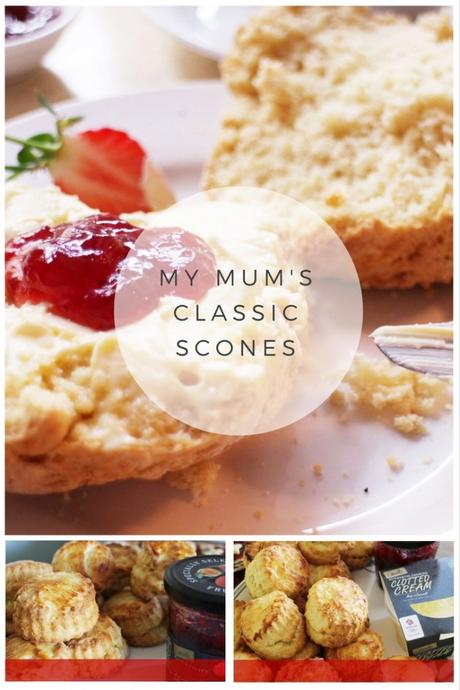 Now that's cleared up, it's onto my mum's scone recipe. Whilst my mom isn't a massive baker, there are some things she does really, really well. I've yet to try a Pear & Raspberry crumble as good as my mums, her Victoria Sponges are far more reliable than mine, and then there's her scones. The first thing I asked her to make for our engagement party. You've had my dad's recipe for his Malteser Blondies, now it's mums turn.
And these are well worth waiting for. A good outer crust, soft within and just the right side of crumbly, these are my perfect scone. They virtually split themselves, are light enough to not be overwhelming when piled with clotted cream, just sweet enough to taste good without contrasting the (raspberry) jam. So yep, the perfect scone. Even better served warm enough for the cream to melt into the scone…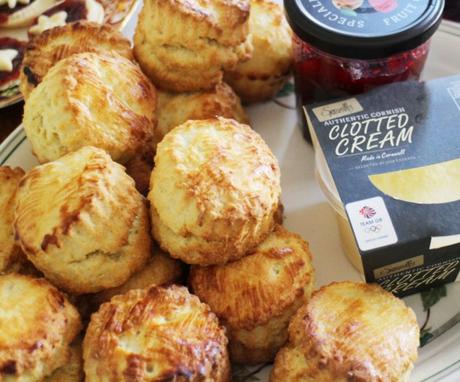 Ingredients
8oz flour (self-raising works best)
2oz butter
1oz sugar
5fl oz full fat 'blue' milk
Tip the flour into a large bowl, and stir through a pinch of finely ground table salt. Rub in the butter until the mixture resembles breadcrumbs. Stir through the sugar, then use a knife to stir in the milk – you will end up with a soft dough. Turn on to a floured work surface and knead very lightly – don't overwork as this makes the scones tough to eat, and they will also fail to rise. Pat or roll out to  2cm thickness. Stamp out rounds (we use a 5cm cutter) and place on a lightly greased baking sheet. Repeat to use up all the dough.
Brush the tops of the scones with a little milk. Bake for at 200C 12-15 minutes until well risen and golden. Cool on a wire rack and serve with jam and clotted cream.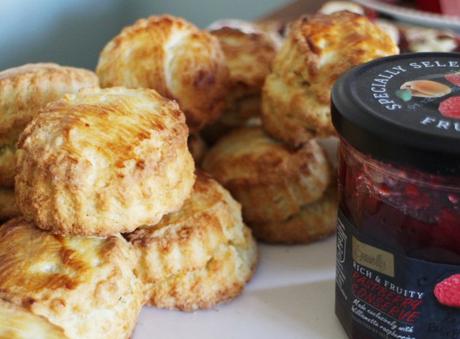 This amount make a good eight scones if you like them on the large size, or perhaps 12 more dainty sized afternoon-tea portions. Apologies for the imperial measurements, that's just what my mom sticks to – she will even convert recipes from metric to imperial!
Whilst we're talking about baking, who's been enjoying good old Bake Off?! #GBBO time of the year is definitely the best time of year, I've even marked my work diary as 'busy' from 5pm on Wednesdays so I know I'll be back/cooked/washed up in time for a cuddle up on the sofa with a baked good or two. I'm attempting a bit of a bake-long (though unfortunately I'm not able to blog-along due to time constraints – it has resulted in some epic recipes though!) but baking can be SO expensive. Luckily  voucherbox.co.uk has created the Great British Save Off, a weekly price comparison of GBBO recipes and the best value supermarket to buy ingredients from each week. This makes it so easy to save a few pennies here and there (bread week's cheapest store was Morrisons) – making it possible to do even more baking. Can't go wrong really…
*Post sponsored by voucherbox, all opinions are my own, apart from the recipe with is (of course!) my mums!
Are you are fan of scones? Where's the best scone you've ever had – I'm desperate for afternoon tea recommendations in London!