I have a few new favorite things to have in my fridge right now. One is courgettes. I've loved courgettes for a good few years, but they've become 'trendy' this year and now are featured in my meals a couple of times a week. I love making them into noodles (especially in my low-carb-onara) but this recipe is slightly naughtier. I have also developed a love of feta, but unable to shell out for it I've discovered Sainsbury's Basic Salad Cheese. It's not quite as sharp, but the texture is spot on for me. Great for cooking with! This recipe combines my current two favourites with something I've reintroduced to my diet…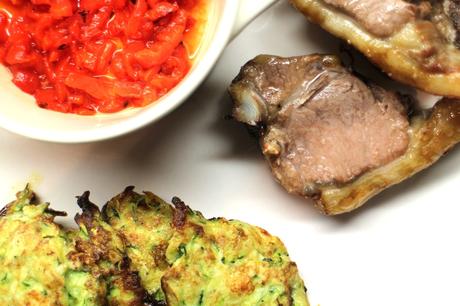 I was convinced
Tabasco
contained tomato, so I've shied away from it for a few years. So when I was offered the chance to develop a three-course menu around the sauce, I was cautious. Until I realised it contain three ingredients, none of which were tomatoes. Winning! This dressing is another new favorite to keep in the fridge. It's perfect with meat, and works really well added to couscous. It's sweet, spicy and zesty. I can see it sticking around as a favorite for a while, so I urge you to try it.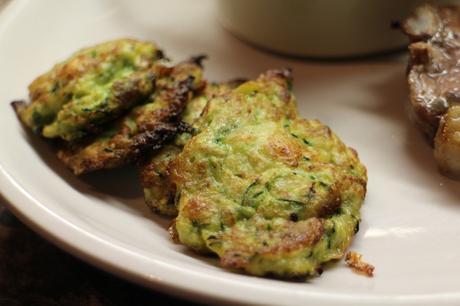 Fritter Ingredients
1 large/2 medium courgettes, coarsley grated
1 egg
1-2 tablespoons of flour
Small handful of feta, crumbled
Seasoning – I used some fresh mint chopped, but any herb (even dried) works well
Oil spray, or frying
Dressing Ingredients (makes plenty to keep in the fridge)
1 roasted red pepper
1/2 teaspoon of tabasco
Juice of half a lemon
1 little olive oil (1/2 a teaspoon perhaps)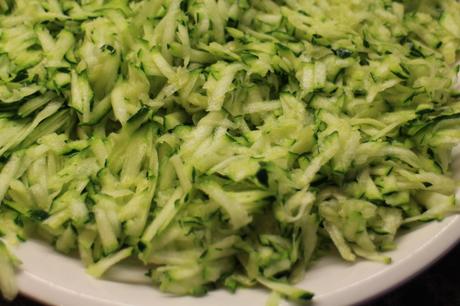 Add a little salt to the grated courgette, toss to mix and cover firmly with kitchen towel. Leave for ten minutes then squeeze out excess liquid.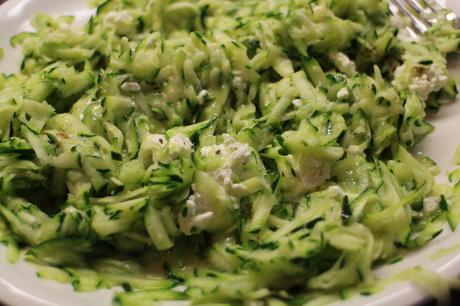 Add the rest of the fritter ingredients to the courgette and mix with a fork. This mix should be stiff and not liquidy – add extra flour if needed. Heat a little oil in a pan until very hot, and add a tablespoon of the mix. Fry for about 3 minutes, until golden and crispy, before turning and cooking the other side. Keep warm in the oven until ready to serve.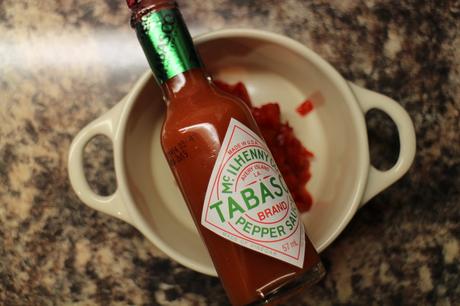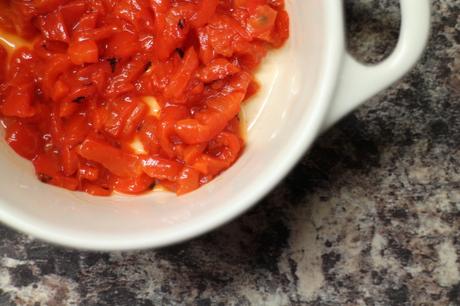 For the dressing, chop the pepper finely, and mix with the rest of the ingredients. Taste and adjust until it's to your liking.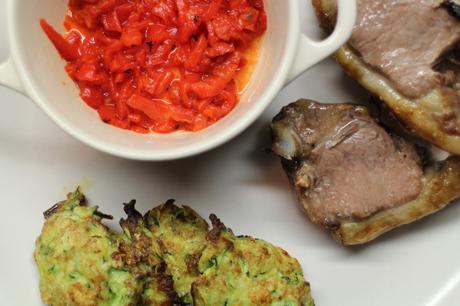 Serve. I like courgette fritters to be a side (alongside lamb chops or chicken), or as the main event with some couscous. Either way, serve with the dressing as a dip and some salad. The fritters are also really good cold, and make a great lunchbox!
Disclaimer: I was sent a goodie box including sauces from Tabasco, but all opinions are my own. No money exchanged hands, and if I didn't enjoy it, I wouldn't be blogging about it!
Are you a fan of salad-y meals? What's your favorite salad?