After making some pretty delicious Peanut Butter Flapjacks a few weeks ago I've been craving more oat-y treats. Wanting to cut down on my usage of butter and having a few tubs of coconut oil in the cupboard meant that Coconut Flapjacks were born.
Or Bounty Oat Bars.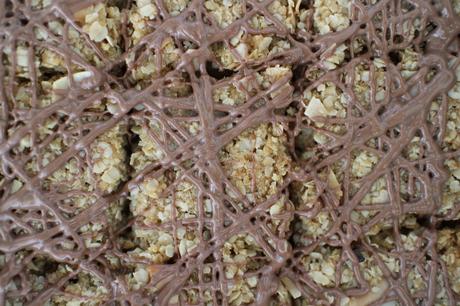 Whatever way you look at it, these are tasty. Chewy. Coconutty. A hit of chocolate. Crunch from cocoa nibs. Not the healthiest of things, but I find something bad in the middle of the afternoon stops me snacking for the rest of the day. And homemade naughtiness is definitely the way to go.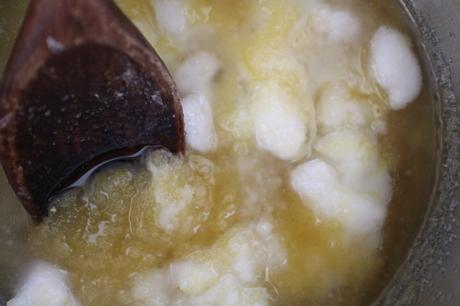 Ingredients
200g coconut oil
200g honey (or golden syrup)
150g sugar (dark brown is best, but ordinary granulated still works well)
400g oats
1 tablespoon cocoa nibs (optional, but adds a good crunch)
A scattering of shaved coconut (again, option, but looks pretty…)
50g milk chocolate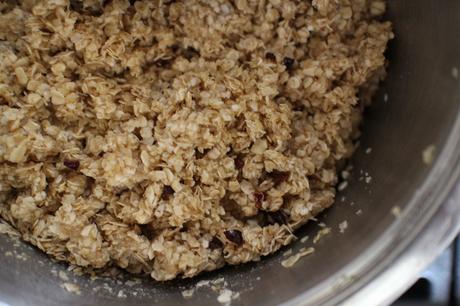 Pop the coconut oil, honey and sugar into a saucepan (measure it in the pan to reduce washing up), and heat on a low heat until the sugar has dissolved. The mix won't be completely incorporated. Stir through the oats until they are all sticky, and mix through the cocoa nibs.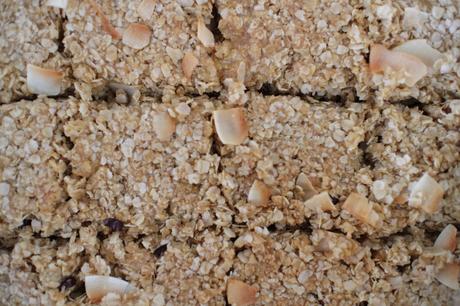 Tip into an 8″ lined tin, scatter with the coconut shavings, and press down hard with a spoon. Bake at 170C for 20 mins, or until golden brown. Score into pieces with a knife and allow to cool.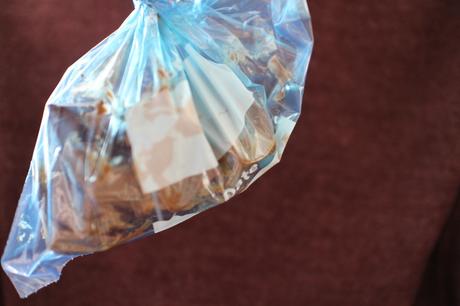 Now I have a pretty cool tip for drizzling chocolate, courtesy of my dad. Pop the squares of chocolate into a bag and tie tightly. Bring a saucepan of water up to a simmer, remove from the heat, and add the bag to the water. Keep a hold of it so it doesn't touch the side of the pan (it will melt the plastic). Keep immersed until the chocolate has melted, then dry the bah, cut off a corner, and use as you would a piping bag. Drizzle the chocolate over the flapjacks, leave to set, then fully cut into pieces. Enjoy over the next few days.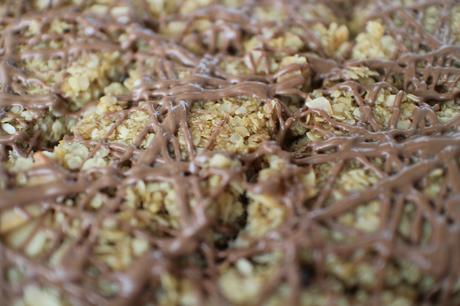 These really are stunningly flavoured flapjacks. More interesting than traditional ones, yet far nicer than ones with added fruit. These are like a healthier bounty bar – and could be made healthier without the chocolate. But I'm not a saint…
Are you a fan of Bounty bars? Would you try this flapjack version?