Over the past few years, owing to rapid advances in technology, it's now easy to recharge your mobile phone no matter which part of the world you find yourself in. Whether you're on a leisure trip in the Maldives or flying to New York on a business trip, you can now conveniently pay your mobile phone bills on the go.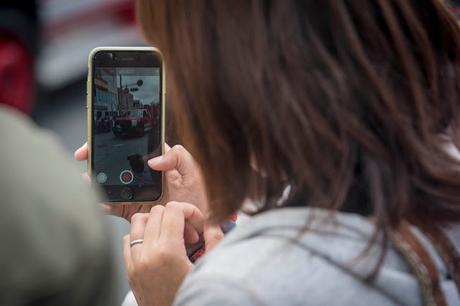 The payments apps have thus managed to replace the traditional burdensome method of scratching cards for prepaid top up or the hassle of going to the nearest shop just to pay the bill. Besides mobile bills. Online recharge also offers additional flexibility for its customers to pay landline bills, top up DTH accounts and even pay your utility bills such as electricity etc. This technology undoubtedly offers massive benefits not only to the consumers but also the service providers as well. Here are the steps to recharge your mobile phone account through a
mobile recharge app
. 
First, you need to register by creating an account with your respective operator's app or a third-party app such as My Airtel App. 
Read Also
:-
Do you know, You Can Pay Your Any Operator's Mobile Bills Through My Airtel App?
Next, you need to login to your account using your newly created credentials and thereafter add funds into your mobile wallet. You can add funds via your credit card, debit card or net banking facilities. 
Once you've added the funds, all you need to do is enter the correct details such as your name and your mobile number and you are done. Hurray! You have successfully recharged your connection.
Here are some of the many benefits of recharging your mobile number through a mobile recharge app.
It's extremely easy and simple to use. Simply enter your number and the app will auto-detect your operator and circle so you don't have to worry about figuring out which circle you fall under.
Instant Recharge within a matter of a few seconds while providing 100% transparent billing and reports.
The chances of failed transactions are virtually zero unless you have entered a wrong detail. In case of any failed transaction, you don't have to worry as you will get your money credited back into your mobile wallet almost instantaneously.
Online recharge is safe and secure. When you are recharging through a mobile recharge app, all the transactions are processed through a secure HTTP connection and a verified gateway which basically means that you never have to worry about your password or your money falling into the wrong hands. 
Recharge apps boast of an intuitive, easy to use, operational system which facilitates easy and straightforward navigation which enables you to use it even when you are multitasking!
Last but not the least, the best part about recharge apps is that they work 24X7, 365 days a year!Moreover, the server is always active and never goes down which enables you to recharge conveniently no matter what time of the day it is. 
Currently, the growth of any mobile service provider lies in their ability to offer several quick, easy, and convenient ways for its customers to recharge their mobile numbers without facing any unnecessary hassles, and mobile payments app offered by them have made the life of consumers easy all around the world. 
Read Also :-
Mobile Apps - Make Your Life Easier