As mobile phone users in Kolkata are increasingly opting for the convenience associated with postpaid, it is becoming clearer that the preference is for clean and simple plans that are all-inclusive of every service that a customer enjoys. This is precisely what is inspiring network service providers to come up with plans that are not only affordable but also offer attractive packages with unlimited local and STD calls, free incoming on national roaming, super fast Internet and a massive amount of data all in a single monthly package. For this purpose, a range of network service providers have come with a variety of postpaid plans addressing the specific requirements of their users.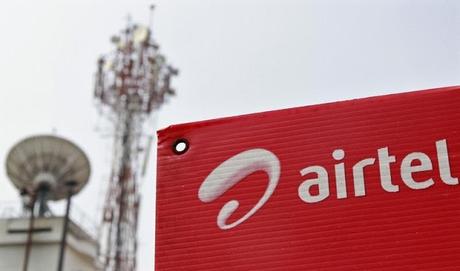 The reason why residents of Kolkata choose postpaid are many. Postpaid lets you keep an eye on your budget but it also does so much more than that. It lets you enjoy uninterrupted services without having to worry about losing connectivity with your network. As most telecom companies are known to provide the best offers to their customers, more often than not every service you avail on the postpaid will come with value-added benefits, for example, free incoming on roaming with certain plans increase the cost-effectiveness of the plan. While the country is waking up to the advantages of postpaid as the most profitable option, it is in cities like Kolkata that people are most aware of the options available to them and they would not opt for anything less than the very best. 
Network service providers offer an array of postpaid plans to meet the diverse needs of their customer base in Kolkata, which will bring joy to the residents of the 'City of Joy'. They offer at least one perfect plan that would totally suit your calling and data requirements. For example,
Airtel plans in Kolkata
range between Rs 199 and Rs 2999 and include myPlans, Dynamic Super Combo, Per Sec Plan, Special Roaming Tariff Plan and so on which means not only can you avail their special packages but also customize your own plan as per your needs.
 Here are some of the plan details:
1) Rs. 399 & Rs. 499
 The user can enjoy unlimited local and STD calls for the whole month. Though incoming on roaming is free, there will be the roaming charges on the outgoing calls. Moreover, the user will
get 10GB data with rollover
for Rs. 399 and 20GB data with Rs. 499/-, making it the best postpaid plan in Kolkata.
2) Rs. 649, Rs. 799 and Rs. 999
 Subscribers to all the three plans are entitled to free calling - local, STD and roaming (for both incoming and outgoing). This plan is especially beneficial to those who travel domestically for work or personal reasons. Data amounts available with the plans are 30GB, 40GB and 50GB, Rs. 649, Rs. 799 and Rs. 999, respectively. Along with the availability of data rollover, these are some of the most sought postpaid plans in the country.
The postpaid plans available in the City of Joy from the various network service providers validates the fact that just as there is a demand for superfast Internet, large data allowances and unlimited calling benefits, there is also a need for inexpensive packages that cover the minimal usage of specific customers who do not need as much data or do not make as many calls. Hence, the
postpaid plans in Kolkata
have both the categories covered with its variety and range. 
As the plans bring happiness with their instant and uninterrupted networks, in the end, there is one thing to remember, If you are opting for a new postpaid connection it would help to first check for the network strength of your preferred network service provider in your area as the last thing you would want to interrupt your seamless service is a poor network signal.

Read Also: Stay Charged this New Year with New Airtel Offers