I went shopping last week, I was hoping to literally spend almost all of my money I got from Christmas; as I'm in desperate need of a new wardrobe. However, whenever I actually have money, there never appears to be anything that I am drawn too. I have to say I was quite unimpressed with this years sales, there was nothing that interested me at all. So this haul, can we even call it a haul with two pieces? Anyway, these are just two items I picked up this week.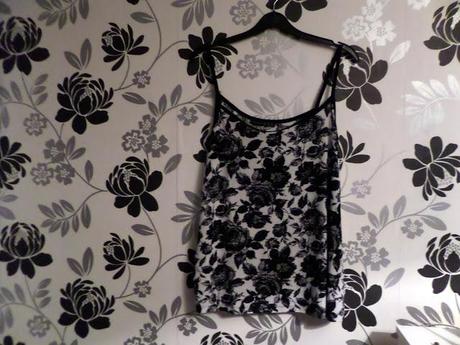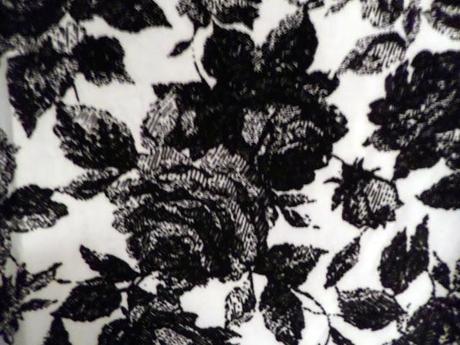 Primark £4

I figured with this I can more than likely blend into my two wallpapered walls. I was drawn to this purely of the black and white color of this top, because if you know anything about me is that I live in monochrome only, with the exception of gray and minor color occasionally. I do like the detailing on the florals though, I love how they appear sketchy. The way it looks when it's on is what I also love about this top, it's loose, it hangs really well, and can quite possible appear formal and casual.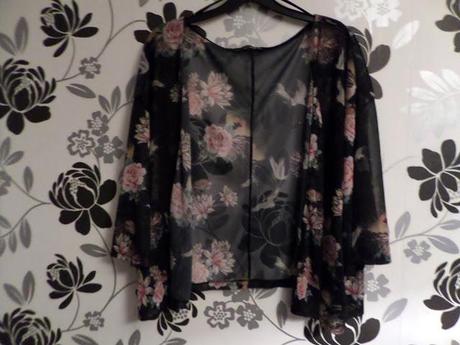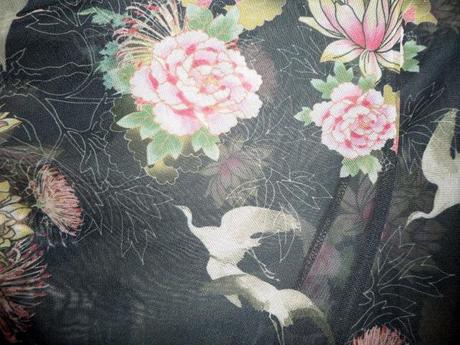 Primark £7

Something with colour, I picked this up purely because I am going through a phase where I am in love with kimonos, they way they hang on any person body is flattering. I'm not a fan of my arms, so to hide them with a loose, light piece of detailed fabric is so ideal. Though the color is not much, and is quite faint, I think it works incredibly well on the black base. I am quite in love with this item at the moment.