This month I finally hit my

goodreads

target of reading fifty books this year, I congratulated myself with a bowl of brownies and more books, I'm now reading my fifty-fourth and fifty-fifth book this year and by December 31st I hope to reach seventy-five books, though it doesn't matter if I don't make that because I've already hit and passed my target this year. Here are some of the books I've read this month, again, I mostly read on my kindle this month with the exception of two which I am still currently reading. Though this month I've read sixteen and am currently reading two and waiting for one to be released I will only write a review of two that truly deserve more than just a simple sentence about them.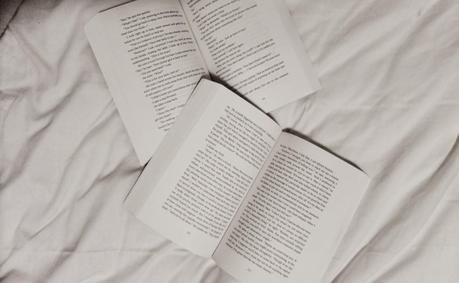 Maybe Someday - Colleen Hoover
This is book marked the finishing of all of Colleen Hoover's books and without a shadow of a doubt these books take me on such a roller coaster ride of emotion. This book was absolutely beautiful, the characters were incredible, the story was so heartwarming yet heart wrenching at the time. I laughed, cried, smiled, I felt so much whilst reading this that I know I could go back to any single page and feel some sort of strong emotion. So much happened that I didn't expect, I was stumbled by the plot twists and the surprise that I rooted for everyone in this book and not just two characters. I love how music is incorporated into Colleen Hoover's book and it was wonderful to see these characters forming a relationship and bond through music. Colleen Hoover's books are always an emotional ride with endings that are more than satisfying, she's quickly becoming a favorite of mine.
Me Before You - Jojo Moyes
This book hit me like a bus. Simply incredible read, with such an 

important underlying

 message. It was intense read filled with countless emotions over the plot and the exquisite characters, this book made me feel a

lot.

When I finished this book surprisingly didn't make me cry,

during

it did, but at the end, I almost felt peace for Will, though my heart hurt for Louisa and his family. This is the sort of book that makes you imagine what you, yourself, would do in this sort of position, and books like this that make you feel, think, that challenge are books that stay with me for a very long time. Will who once had the zest, passion and desire for living life big used his time to pass that onto Louisa, but I think he may have also passed it on to the thousands of readers who've read this book. 

I commend this author and her ability to write such a heartbreaking, beautiful and important story.