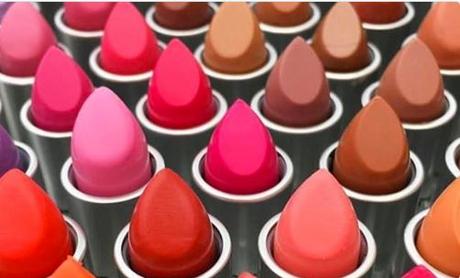 Oh, I have been lucky to score a nice shade of MAC Cosmetics from NYkaa. But I guess, there was a different story around the world. Some left the store after finding long queues, some just left after seeing the collection of shades to be given away and some did collected the courage, wore the shades and thought it will be their new go to color. Some requested to exchange and some were lucky enough to score free MAC lipstick that they could and look like a girl and not a goth, also won starbucks free coffee. Sounds like a good and fun day for all!!
- sarah (@slevs19) July 29, 2017
When I am not on my world tour for my Rock Band, I'd like to switch-up my free-find.

- jacki canavan (@jackic918) July 29, 2017
Is it even worht-it waiting for the cool shades in hot lines?
- Robyn King (@RobynKing_news9) July 29, 2017

Then, there is someone lucky who won starbucks as ell as free #maclipstick that she could actually wear unlike them.

And there were long queues to be that lucky!!
- Karen B (@karenb0716) July 29, 2017

TheGlowManifesto made me a little jealous by scoring this really pretty shade.

- TheGlowManifesto (@TheGlowManifes) July 31, 2017
When Emma Camara saw the shades -
- Emma Camara (@emmakcamara) July 29, 2017
- jacki canavan (@jackic918) July 29, 2017
I guess, I'll buy my own. Thoughts of Chelsey Moran.
- Deyone👓 (@deyone_msu15) July 29, 2017

Hope you enjoyed this post. Let me know if you had similar experience and I would love, love, love to include you in this.
Love and Light
JMS

If you liked the post - Share with friends and family, join us below and comment-

*This post may contain affiliate links, products sent by brand/PR for consideration, paid content. Disclosure Policy.
About Jiya Mishra Saklani
IT Service Manager during day time, full-time mom and wife, blogger during night this is what girl behind this blog is. She thrives to make SSU a link between your shopping list and shopping destination by collecting inspirations online and telling Where-To-Buy "not" ONLY What-To-Buy.