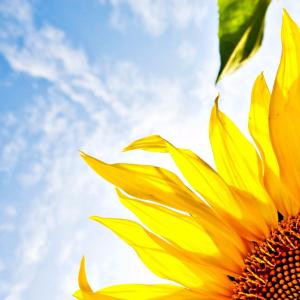 We all live busy lives in one way or the other. We spend much of our time focusing on what we feel we need to get done and in the process we often overlook ourselves and end up ignoring our own needs. We tell ourselves we'll attend to our needs when we have the time…and then the time somehow never comes. Sometimes if we over-focus on taking care of those around us for too long, we actually let go of what's important to us and can even become resentful of doing what we chose to do in the first place. In essence we unintentionally give up our personal power. Without meaning to, we become victim to our circumstances and our lives. But when we wake up to what we are doing and remember that we have a choice in not only what we do, but how we think, we can rebalance our lives and regain our personal power.
Why not take some time for you this summer to reclaim your power for yourself? Consider joining us, at Intuitive Psychology, PLC, in Scottsdale, AZ, for our exciting Find your Power Summertime Workshop Series. This series of four 90 minute monthly educational workshops is a fun way to engage your brain and inspire yourself to pursue those things you've been wanting to do. Take a pledge to make yourself a priority this summer and learn the skills you need to move yourself forward in your life. This is an excellent opportunity to learn, laugh, and exchange ideas with others. In June, gain tools to help you move easily through transition and embrace change! In July, discover how to make wise decisions using the power of choice. In August, learn how to find balance in the middle of your busy life. In September, discover the importance of setting healthy boundaries to create happiness in your life and in your relationships. Attend the workshops individually or find out about getting a series discount for pre-purchasing 3 or 4 workshops: 480-261-4061.  
To find out more:
http://us6.campaign-archive1.com/?u=ebe9b90fe3bd13fd0f7764593&id=cfeea4c793&e=
Go ahead…Do it…Make time to discover your personal power this summer…You certainly deserve it…
Embracing Change
June 25, 2015 6:30pm-8:00pm
Power of Choice
July 23, 2015 6:30pm-8:00pm
Finding Balance in Your Life
August 27, 2015 6:30pm-8:00pm
Setting Healthy Boundaries: The secret to happiness
September 24, 2015
See you there!
Be happy and well,
Sari Roth-Roemer, Ph.D.
33.494170
-111.926052
Scottsdale, AZ, USA