from Warrior Publications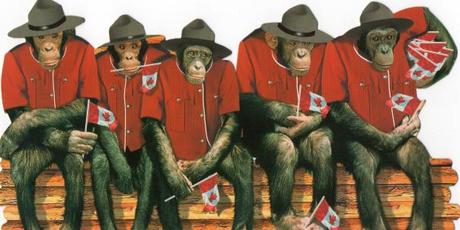 A 71-year-old B.C. grandmother was shocked to learn her recent research for an upcoming National Energy Board hearing triggered a national security investigation.
Lesslie Askin says that on Aug. 3, she photographed Kinder Morgan's aging storage tanks at the base of Burnaby Mountain.
Ten days later, she learned she was a terror suspect.
"There's a knock on the door, and there are two RCMP officers at the door," she told CBC News. "The chap who asked all the questions [said he] was an investigator with the national security division."
Askin says she was taking the photographs for her presentation at the upcoming National Energy Board hearings into Kinder Morgan's proposed Trans Mountain Pipeline.
The $5.4 billion dollar pipeline expansion, if approved, would move an additional 590,000 barrels per day of bitumen and oil products from Alberta through Kinder Morgan's facilities in Burnaby, B.C., and onto tanker ships.
The Burnaby terminal has 13 storage tanks that hold up to 250,000 cubic metres of crude and refined oil products. The company is proposing to add an additional 13 tanks.
"In order to show the NEB the condition of these tanks, which is the focus of my opposition—these tanks are over 60 years old—To bring that fact home, to me, a picture is worth a thousand words," Askin said.
The retired systems analyst and grandmother says she noticed a white truck with security vehicles watching her as she finished taking about a dozen photographs.
"They were totally interested in what I was doing and I was just leaving with my camera, going back to my vehicle," she said.
Askin insists she never trespassed, and all the photographs she showed CBC News appear to have been taken from outside the fence.
Askin questions why she received so much attention from the RCMP E-Division's Integrated National Security Enforcement Team (E-INSET), which is made of up RCMP officers, Canadian Security and Intelligence Service (CSIS) agents and the Canadian Border Services Agency (CBSA).
"I have never had any interaction with the law," she said. "I'm 71 years old. I have no criminal record. I'm not a threatening person."
Kinder Morgan Canada confirms one of its security guards reported Askin to the RCMP, but in a statement the company said she was being evasive.
"The security person approached the unknown individual and the person fled the scene," Kinder Morgan's statement says.
Askin refutes that version of events.
"A vehicle came, drove up, a big white truck with a couple guys in it and they had the criss-cross vests… They looked at me and I smiled, because I pretty much knew who they were, and I waved and so on, and sort of gave them the opportunity to speak to me, which they didn't do," she said.
Kinder Morgan says it reports all potential threats to police to "ensure the security and safety of our facilities and the surrounding community is maintained."
"It is our security protocol to record and file an internal report of any suspicious activities surrounding our facilities and to inform the RCMP of the incident," the company says.
Kinder also says Askin actually photographed the wrong tanks. They say her photos are of Shell's tanks, which are on property adjacent to the Kinder Morgan storage terminal.
Askin wants to know why, if she is deemed threatening enough to be worthy of an investigation, officers from INSET  took so long to follow up with her.
"What kind of a security risk am I if it takes 10 days for them to deal with this? So the question is: what were they doing?'"
"I'm very concerned and irritated." she said. "I've never, in my life, had an RCMP officer on my doorstep, ever."
In a statement, a spokesperson for E-INSET confirms they did visit an individual who was seen taking photographs of Kinder Morgan's storage terminal.
"The protection and security of critical infrastructure falls within the mandate of E-INSET. Any and all tips reported to us are followed up on to the fullest extent." But, in Askin's case: "there were no issues and the file was concluded with no further action taken."
Askin has filed an access to information to try and find out what is in her police file.
"I am now in the INSET's database and I will be there, I guess, until I drop dead," she said.
New Democrat MP Kennedy Stewart, whose Burnaby-Douglas riding spans the area where Kinder Morgan's Burnaby tanks and Burrard Inlet shipping terminal are located, says the energy company is going too far.
"It is very intimidating and a big concern with me," Stewart told CBC News. "A Kinder Morgan employee decides that it's worth triggering a terrorist investigation: The company owes us an explanation as to why they think this 71-year-old woman in a potential terrorist."
Stewart says officers with INSET should have better things to do than visit law-abiding seniors.
"The national security force is spending time investigating this enough to send to two officers to this woman's house. I'm concerned about the waste of taxpayers money and potential resources," he said.
Askin also doesn't think government resources are being used properly.
"I think it's a horrendous waste of taxpayers' money and I question whether Kinder Morgan has more access to the RCMP than you or I do," she said.
Stewart says Askin is the second local resident who has contacted him with concerns about police tracking pipeline opponents.
He told CBC News he wants to hear from anyone else who may have been investigated.
Kinder Morgan says the tanks Askin is so worried about are well maintained and have an indefinite life span.