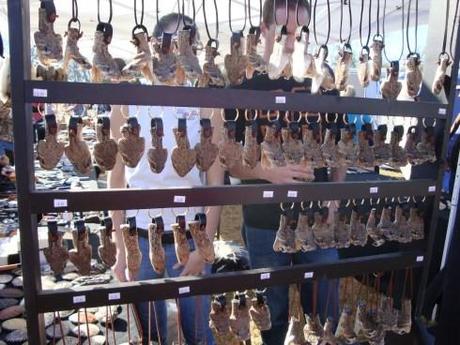 Photo by Todd Pierson
from a press release by the Center for Biological Diversity
This weekend Whigham, Ga., hosts its annual "rattlesnake roundup" — a lethal and cruel contest in which prizes are awarded to hunters who capture the greatest number of eastern diamondback rattlesnakes. (The rattlers are then killed en masse.) The Center for Biological Diversity and its allies today presented a petition with more than 48,000 signatures to the Whigham Community Club asking that the state's last roundup change to a wildlife-friendly festival where no snakes are killed.
All of Georgia's other roundups have abandoned the outdated practice of removing rare rattlers from the wild. Last year Claxton, Ga., replaced its roundup with the Claxton Rattlesnake and Wildlife Festival, which displays captive rattlesnakes, along with many other educational wildlife exhibits. While attendance at the Whigham roundup dropped in past years, the new wildlife festival in Claxton received a boost in attendance and high praise from environmental groups, the Georgia Department of Natural Resources, biologists and others who have lobbied for years to end rattlesnake roundups.
"The eastern diamondbacks targeted by the Whigham roundup are rapidly disappearing all across the southeastern United States, and in some states they've more or less vanished," said Collette Adkins Giese, a biologist and attorney at the Center who works to protect rare reptiles and amphibians. "I'm hopeful that Whigham roundup sponsors will soon realize that they don't need to kill imperiled snakes to have a successful community festival."
In 2011, the Center — along with allies and Dr. Bruce Means, an expert on the eastern diamondback rattlesnake — filed a petition to protect eastern diamondbacks under the Endangered Species Act. Last year the U.S. Fish and Wildlife Service found that the venomous snake may deserve a place on the list of protected species and initiated a full status review.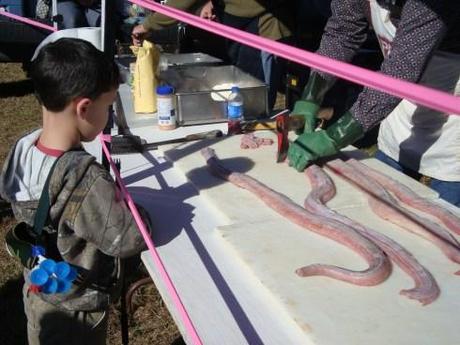 Photo by Todd Pierson