As you may have guessed from the title of this post, it's going to be a total departure from beauty. Since this
is
a cruelty free beauty blog, I figure there must be some other animal lovers out there as well who may be dealing with a similar issue. If you're not aware, I have 5 cats – house cats I might add. Litter boxes are a big deal around here!
J
I've been having a rather troubling issue the past probably couple years now that I haven't been able to solve. I've been dealing with dreaded accidents outside the box. I had racked my brains trying to figure out what the problem was and finally discovered the main issue was one of my cats was not squatting low enough when peeing. (Gross I know. Get used to it…this
is
about litter boxes!) It took a while to realize this because I never witnessed it. One day while cleaning the boxes, she came by and low and behold the problem was suddenly clear as day!!! Obviously this was making horrible messes that were a nightmare to clean up and have completely ruined the floor at this point. Finally realizing that the problem was not something like a reluctance to use the box, I racked my brains as to how can you catch the overflow?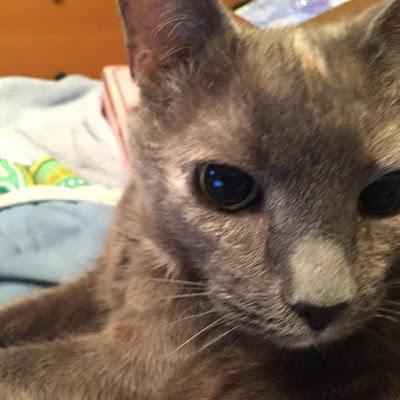 The culprit = Moxie
I racked my brain to come up with a solution, but nothing seemed to make sense. I knew there were covered boxes, but I have had issues with those in the past as well. Mats have a tendency to lock in the wetness as it can seep underneath
everything
, making the problem even worse. I thought about putting a smaller box inside of a larger box, but that didn't sound terribly promising either. I finally decided I would try something that had never worked before, but maybe if I put them out differently it could at least help. What would that be? Puppy pads of course! When I was checking out with them at the pet store, the clerk asked if I had a new puppy and I told her about my issue. She had dealt with the same problem and told me she remedied it with
Nature's Miracle High Sided Litter Boxes
. I was intrigued, but didn't want to go hunt for the boxes at that exact moment and stuck with my puppy pads. It was of no use, so I started looking at the boxes online. I was pleasantly surprised because they were pretty big with a definite high-side, something they always lacked when I had thought about the option before. The last time I looked at them they were flimsy and just not very good, which is why it didn't occur to me this time. I was definitely at my wits end by now and willing to try
anything
so I ordered a corner box and a standard box for starters. Finally! Something that
did
work!!!
J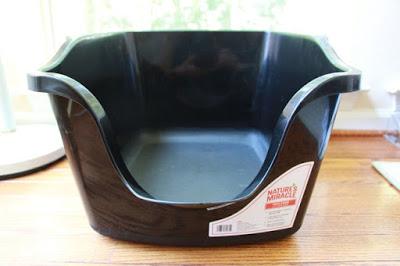 So that's the gist of this epic horror story, but having used the corner box for a few weeks, I thought I would share some of the other fantastic features of the Nature's Miracle High-Sided Boxes. Weird, I know, but they are actually fantastic litter boxes! For one, they are quite large. This is kind of a pro/con because if you get too much litter in the box, it's gonna be rather heavy when it comes time to change out the litter. However, since I have so many cats, it's nice to have something on the larger side. It would also be great if you have a particularly large cat. It
is
rather awkward to fully change out the litter into a trash bag, but it's worth while to further prevent damaging my floors…and still easier than the nightmare messes that occur with litter accidents.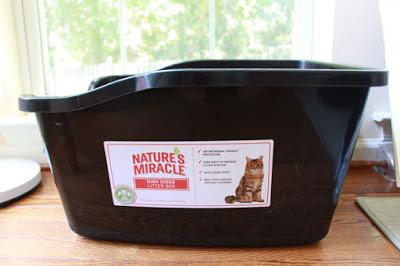 The durability of these boxes is suburb as well. The plastic is thick and has a bit of an almost shiny finish to it (more about that in a second). I recently had a thin brittle box that actually got a hole in the bottom so I definitely did not want
that
happening again. No problems with the Nature's Miracle boxes. Something that sounds rather gimmicky, but I'm actually finding useful is that it is made with a non-stick material, aka the shiny finish. Gimmicky, right? No! It actually
does
help! Yes, you have to work a bit to loosen a litter clump, but once you do, it will glide pretty easily off the surface and it is
so much easier
to clean.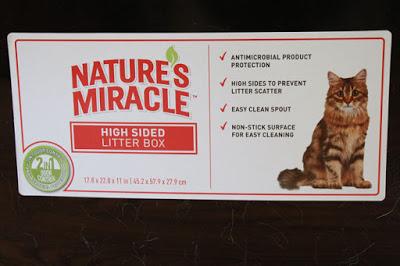 The design of the boxes is quite well thought out too. The high sides go pretty much all the way around the box. There is a kind of scooped out area on one side so that your cat can easily enter and exit. Since the opening is more of a scoop, it has a nice cupped lip to it that helps keep kicked up litter from going over the edge. This is probably the best box I've seen in terms of keeping litter inside the box. Whether you have a real digger that kicks a lot of litter outside of the box, or they simply track a lot just from normal use. I can't tell you how much this has helped with litter around the box. It's fantastic!
J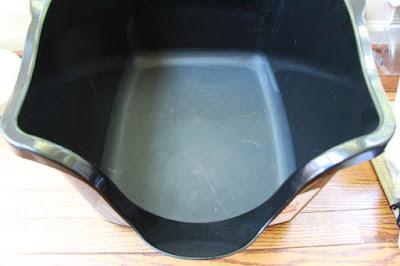 I would definitely recommend these boxes just in general, but if you've been having issues like mine you
need
one of these!
J
So far so good on the accident front and though the corner box is a bit difficult to empty due to the size and shape, the scoop opening also acts a bit like a funnel to help direct the old litter into a trash bag. Well done,
Nature's Miracle
! You've never let me down and the
High Sided Litter Boxes
are no exception!
Apologies for this rather unusual post, but I've been feeling a bit uninspired as of late and this was something that just kind of clicked writing-wise. Does that make sense? Regardless, I hope some of you found this helpful, though I hope for your sake that you haven't been suffering with similar problems! If you would like to see more non-beauty related posts, please let me know because I'm sure we would all agree that there is so much more to life than beauty!
J
I found the
Nature's Miracle High Sided Litter Boxes
at
PetSmart
, though I think they're pretty easy to find. The
Corner Box
measures 26"L x 23"W x 10"H and retails for $21.99. The standard
High Sided Litter Box
measures 23"L x 18"W x 11"H and retails for $19.99.