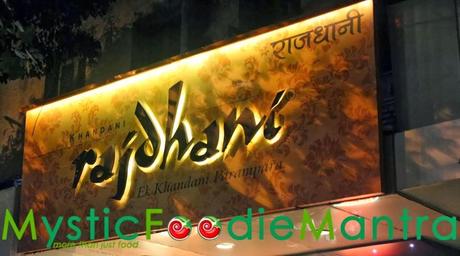 Rajdhani, as we all know serves one of the most authentic Rajasthani and Gujrati food packaged in Fine Dining. We had been a fan of this place ever since we had lunch at their Mumbai outlet.
When we got an invite to review their Thali at the Connaught Place, Delhi outlet, we felt as if we are going home ! (The warm welcome with the Chandan Teeka, the friendly staff who don't stop feeding you till you ask them to stop, and the food which gives a feeling of home-cooked makes us feel-at-home )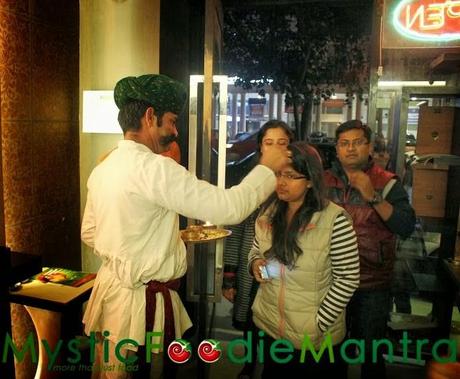 The interiors were neat, cleanliness maintained and a comfortable seating style. We were guided to the upper floor and we were happy to see the content faces of people around who had just finished their dinner.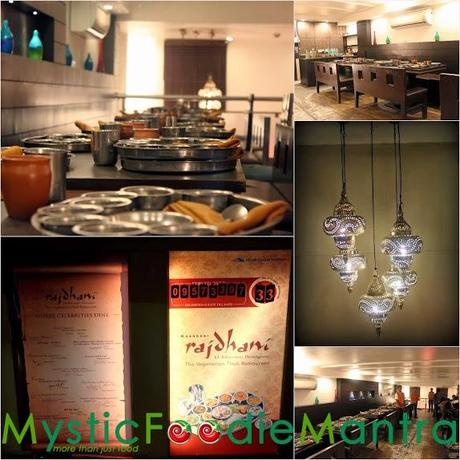 Since Rajdhani doesn't offer a menu card, their set menu for the day is always displayed on a slate from the outside. The menu changes everyday, with the basic dishes of daal-baati-churma, one sabzi with potato, one sabzi with paneer ( Since we are in North India, having a paneer dish was expected ), one green sabzi, one Rajasthani speciality of chana/beans/gatte, khichdi/rice, 3 sweet items, Mithi Daal, Kadhi, and of course The farsan items ( a must – have in a Gujrati thali ). On weekends, they have 1-2 extra breads, and some more varieties of dessert added.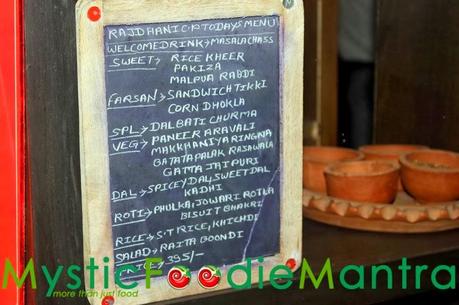 As soon as we sat, we were greeted by a smiling manager and he left no stone unturned to feed us to the full. The thali came in front, and though the bowls were small, the refill came throughout! We were welcomed with Masala Chaas in a kulhad. The staff lined around our table to fill our plate with all the starters ( The sandwich tikki which was just perfectly fried and not dripping in oil , The light and fresh Dhokla served with green and tamarind chutney, and of course the much awaited Daal-baati-churma ). The daal was not served hot/warm, but the churma was so perfect, that we couldn't help but have a second helping.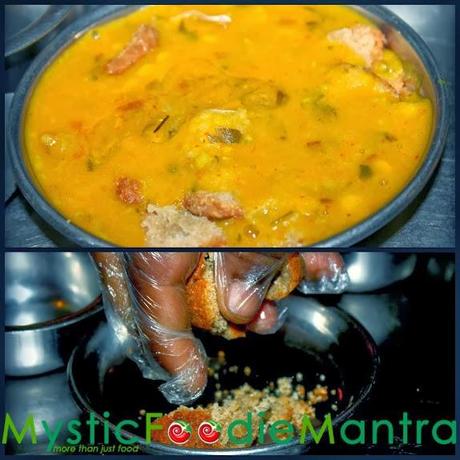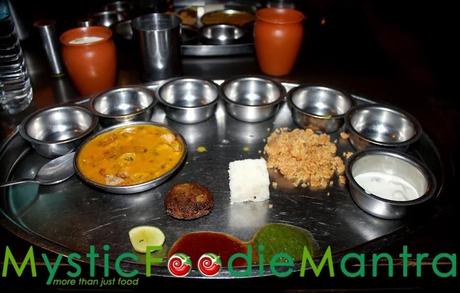 Then came the main course, and it was a visual treat! Our thali looked so colourful!!!! We didn't fancy the paneer much, but gatte ki sabzi and Makhaniya Ringna were mouth watering. We didn't find it too spicy ( yes, we had expected some, considering Rajasthani food is little spicy ), but the authentic taste came out in the Mithi Daal, it was just the perfect Gujrati daal. The Batata Palak rasawala was ordinary, with potatoes occupying major part of the bowl – Palak was a treasure hunt! The rotis were perfect served with desi ghee, and the buiscuit bhaakri was one new addition which we enjoyed ! Khichdi-Kadhi was maintained to originality, and the garlic chutney and Chilli pickle is worth a mention!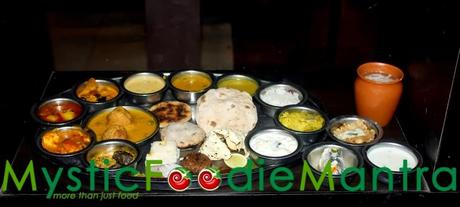 Rajasthanis don't really consider sweets as a dessert, as it is normally eaten alongwith the food together and not in the end as one would normally do so. But the restaurant does follow the meal-pattern. We loved the desserts and we were forced to have more till we thought we will have to find a bed around in the restaurant itself to lie down and sleep!!!

J

For a fair price of the thali, this one is surely a good-go for people who want to have one wholesome meal ! ( Consider starving a day before visiting….:))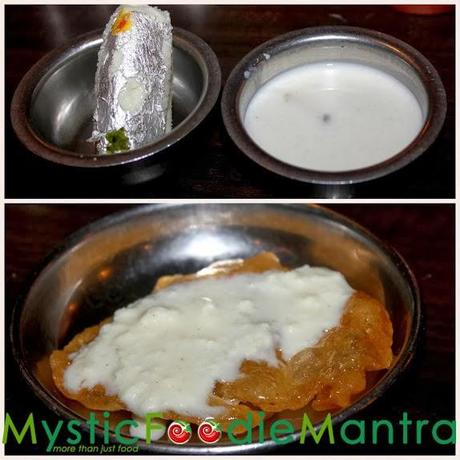 We were also shown the kitchen by the Manager who gladly explained us the procedure of making the Buiscuit Bhaakri. The staff was all smiling, and hygiene was maintained to the top. We were also told that, they cook fresh food for lunch and dinner and the leftovers are given to the staff to relish. Rajdhani also provides Elite, Special, Working and snacks meal box (Best for working people ) which are take-away meals and are priced very reasonable.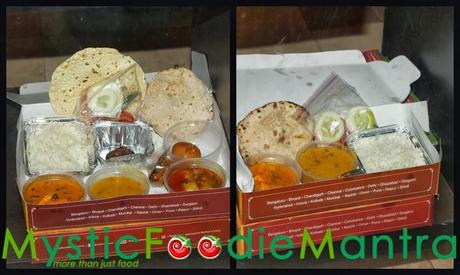 Overall, we had a good experience and we would say, Khandani Rajdhani is Vegetarian's delight!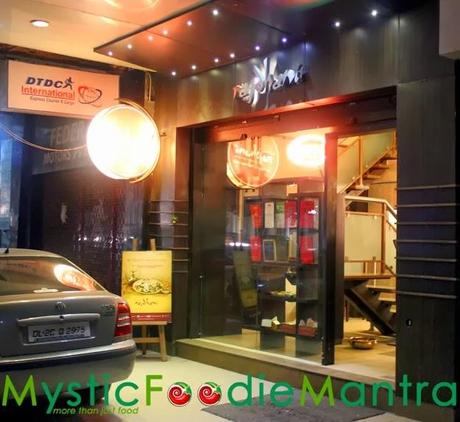 Rajdhani Thali RestaurantAddress : 9A, Atmaram Mansion, Scindia House, Connaught Place, New DelhiPh no : 011- 43501200Meal for two : Rs 800 approxCuisine : Rajasthani, Gujrati
For more pictures, click our facebook page :
 https://www.facebook.com/media/set/?set=a.230466703744325.1073741854.188358804621782&type=1