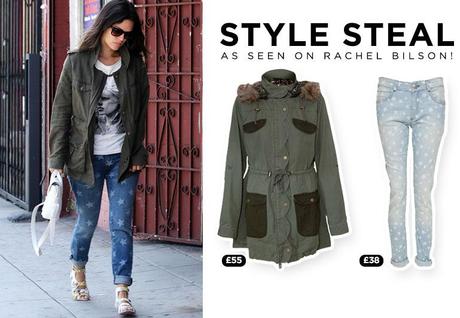 Hey, don't you be calling us the "copycats"! I think you'll find that Miss Rachel Bilson Fancy Pants copied us! Obvs.

But I'm not here to play Chicken & Egg with you; what does it matter which came first? We love Rachel Bilson and it seems that she may be  fan of the way we like to dress too.  Here you can steal her style!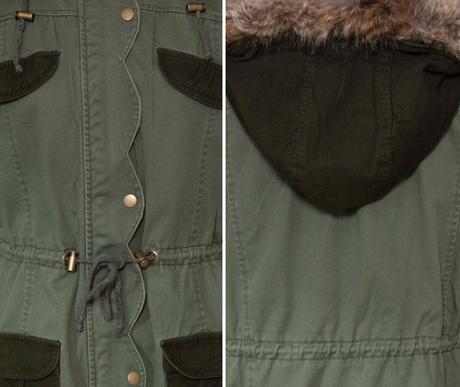 Miso Parka Jacket
This Miso Parka has the same effortless cool as Miss Bilson's jacket, and I just love the amazing detailing. The scallop detail adds so much prettiness to this boyish outerpiece and the faux fur adds a teeny weeny touch of luxury. You can cinch in the waist for a more fitted look too! Get it here.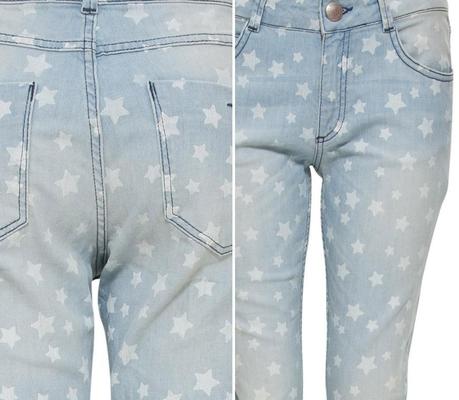 Soul Cal Star Print Jeans
Now how cute are these Star Print jeans? These are a little lighter than the ones the gorgeous Rachel Bilson is pictured with but they feature the same fabulous star print and can be worn with so many different things!
Love Rachel?
Steal her style!
Magsy x