Regardless of whether you plan on selling anytime soon, adding extra value is always a good investment. That's why, if you have some spare time and money, you should consider investing in your home with renovations and updates.
You may not want to sell right now, but when you do, you'll appreciate the extra money you'll make. To help you increase your property's value, here are a couple of renovation and update ideas:
Convert your attic or basement
A fantastically simple way to add value to any property is by increasing the size of it. The more rooms a house has, the higher the price it will sell for. While you could build an extension to add value, this would be expensive, and would reduce the garden size.
Instead, converting an unused space, like your attic or basement into an extra bedroom or living area, is ideal. This will increase the size of your property and add value, without the work costing too much. You could even do the renovations yourself, if you're confident when it comes to DIY, that is.
If you want to increase the size of your downstairs space, a fantastic way to do this is by adding a conservatory. Yes, it may take up a small amount of your garden, but as long as you yard is a decent size, this shouldn't affect the property's value.
The best thing about adding a conservatory is that they are cheap to buy and super easy to build. You can go for a self-build conservatory or one that is built by professional contractors. The option that you choose will depend on your budget, as well as the design of the conservatory that you opt for.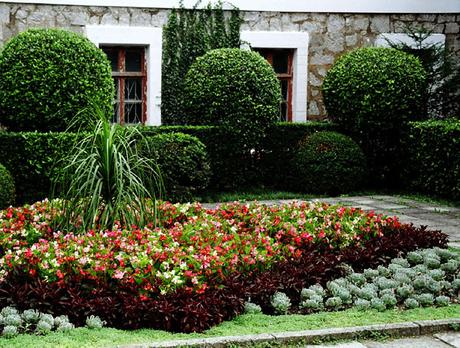 Many homeowners don't realise it, but the design of your garden has an impact on the value of the property. Not a massive impact, but it still makes a difference to how much it can be sold for. If your garden is lacking style, it might be worth looking into getting it landscaped.
While you could choose to landscape your garden yourself, for a professional finish, hire an expert. To find out about the costs of hiring a landscape gardener, visit and have a browse.
Today, there is a lot of emphasis on living an eco-friendly lifestyle. This has meant that more and more buyers are on the lookout for properties that are eco-friendly and highly energy efficient. If you take the time to make your home a little greener, this can significantly boost its value.
Swap your old appliances for new, energy-efficient designs. Have the walls and attic insulated, to prevent warm and cool air escaping from inside the property. When renovating or decorating your property, always use materials that are sustainable. To find out more about making your home greener, visit redfin.com/blog .
Even if you aren't planning on selling up anytime soon, adding extra value to your home can only be a good thing. To increase your property's value, take these ideas on board.