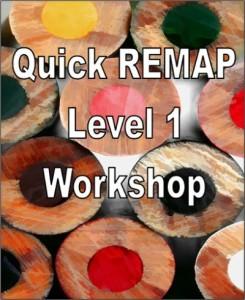 Quick REMAP Workshop Dallas
On April 9th and 10th, 2016, I will be offering a Quick REMAP Level 1 Workshop in Dallas.  This seminar has been organized to provide training to a group of therapists from Fort Worth who wanted the Quick REMAP skills available within their practice.  Although, I am not mailing an announcement of the training to the local therapist community, anyone who has been wanting to take this professional training is welcomed to register.  As usual, 12 hours of continuing education is provided for those wanting LPC, LMFT and social worker CEs.
Please see the Quick REMAP Level 1 Workshop details and brochure as well as the training calendar.